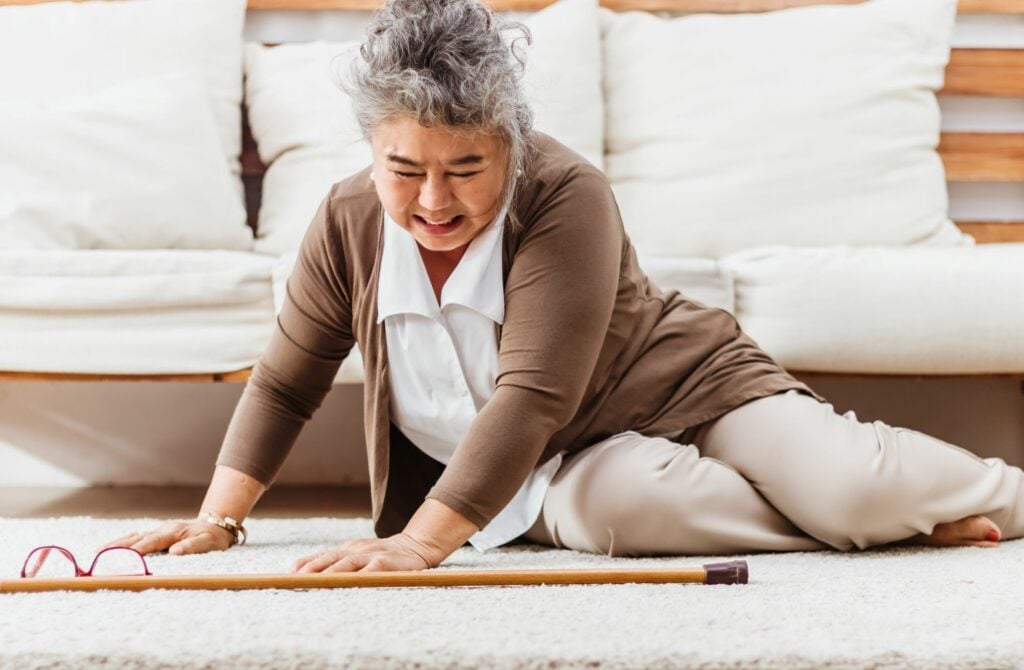 Falls are the leading cause of death for Americans over 65
It can be easy to take for granted our body's natural abilities until our bodies begin to slow down and stop working like they always have. Good balance is a perfect example. Balance is an ability our body has as the result of complex systems working together. Our sense of sight and touch, our equilibrium and our motor functions all play a part in keeping us steady and upright.
As we age, balance can become more difficult, making it harder to get around and increasing the risk for falls. According to the Centers of Disease Control and Prevention, around 36 million older adults have reported falls each year. In fact, falls are the leading cause of injury and death for Americans aged 65 and older.
Clearly, achieving good balance is an important health goal as we age.
What causes balance issues in older adults?
Balance issues in older age are usually due to health conditions and medications.
According to the National Institute on Aging, inner ear problems are among the main causes of balance problems. The part of the inner ear called the labyrinth is key to good balance. When it becomes inflamed, diseased or infected, it can cause vertigo and affect our ability to balance. Vertigo is like a type of dizziness – a false sense of motion. Vertigo can feel like you are spinning, or like the room is spinning around you.
Other health conditions that cause balance problems include:
Diabetes, heart disease, stroke and neurological conditions such as Alzheimer's disease and Parkinson's disease.
Disorders that impact vision, the thyroid, nerves or blood vessels.
Injuries and disorders that impair muscle and joint function, damage the inner ear or impair the neurological system.
Medications can also be the source of dizziness and balance problems. The list of drugs known to cause dizziness, vertigo and balance problems is fairly significant. Check with your doctor if you think your balance problems may be an unwanted side effect of the medication you are taking.
Do you have a balance disorder?
The National Institute on Aging encourages seniors to speak with their doctor if they answer "yes" to any of these questions:
Do I feel unsteady?
Do I feel dizzy or as if the room is spinning around me, even if only for brief periods of time?
Do I feel as if I'm moving when I know I'm standing or sitting still?
Do I lose my balance and fall?
Do I feel as if I'm falling?
Does my vision become blurred?
Tips to improve your balance
Balance disorders are not uncommon, particularly among seniors. If your balance is not as good as it once was, consider talking with your doctor or working to improve your balance starting with the steps below.
Health problems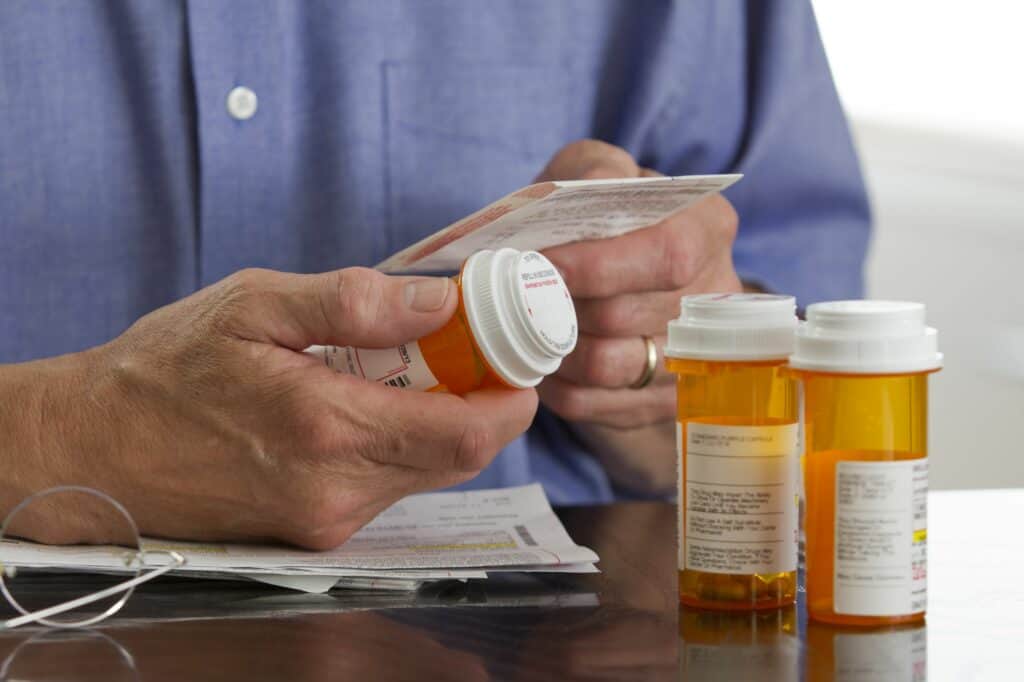 Speak with your doctor if you suspect your balance problem is due to a balance disorder, a medical condition or a medication.
Don't delay treatment if you have an injury that affects your muscle or joint health, your mobility or your range of motion.
Balance exercises
Studies have shown the benefit of balance exercises and coordination exercises for seniors. There are easy exercises you can do to help improve your balance and core strength. There are also simple seated exercises you can try if you rely on a walker.
Healthy lifestyle
Living a healthy and active lifestyle can also support good balance by improving cognitive and physical health. Even simple steps – like eating healthy, stretching, and taking walks – can help keep your mind clear and your body strong.
Fall prevention
An injury to an ankle, a knee or a hip during a fall can put your balance at risk. Make sure you wear proper footwear and take steps to ensure your living environment is safe.
How a senior living community can help
If you no longer feel comfortable in your home because of balance problems and fall risks, consider a move to senior living. Independent living options, as well as assisted living and memory care, provide safe living environments designed to prevent falls. They can also make it easier to live a healthy and active lifestyle. Senior living prioritizes good nutrition, wellness and exercise to support core strength and good balance.
Find a community near you and learn about available living accommodations, or contact Sonida Senior Living today to schedule a tour.
Learn more about a community near you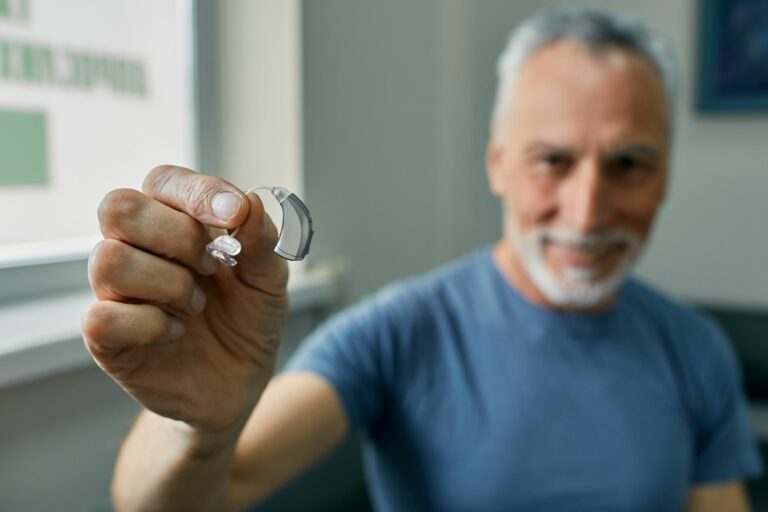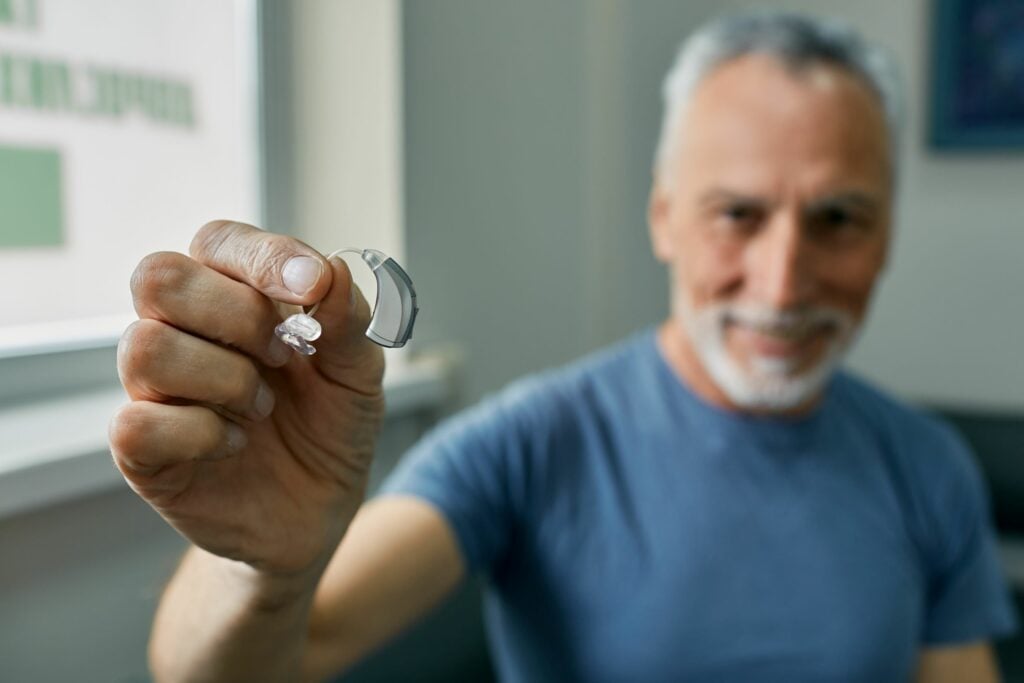 Hearing Loss in Seniors: How to Choose the Best Hearing Aid
So, you need a new hearing aid. We have some tips and guidance for seniors so they can find the best hearing aids for their needs.
Read blog
Find a community
If you're a senior or caregiver looking for independent living, assisted living or memory care services for you or your loved one, contact us to schedule a tour or request information about a community near you.