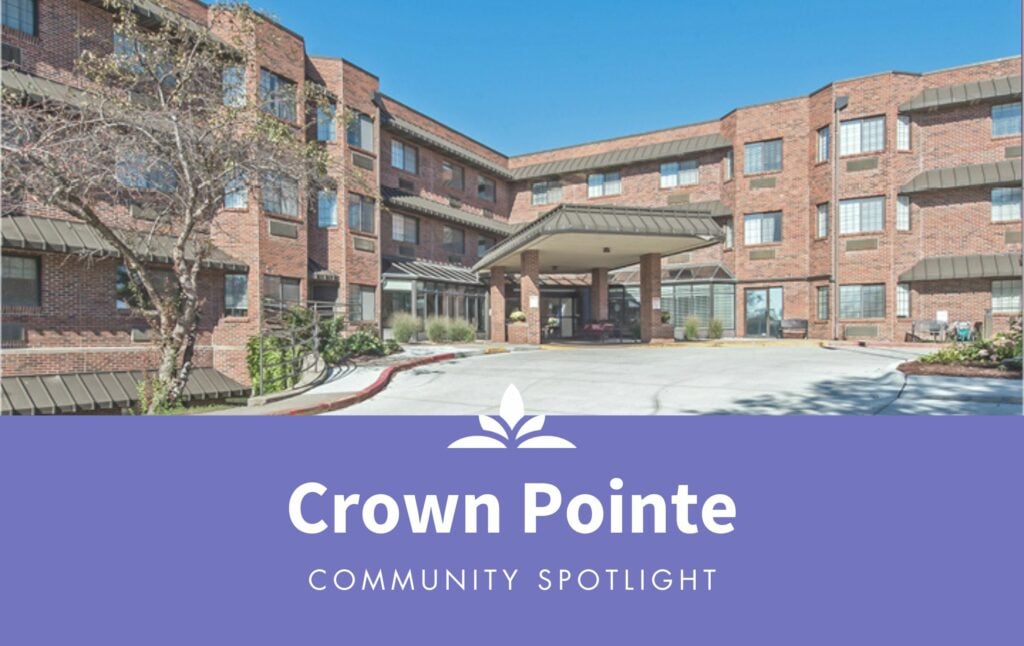 All of our Sonida Senior Living communities across the country have one goal in mind – and that is to provide quality senior housing and outstanding services while improving the quality of life for the seniors we serve. Get to know our communities a little bit more through our new Community Spotlight blog series.
Our first community spotlight, Crown Pointe, is located in the heart of America – Omaha, Nebraska. Crown Pointe offers independent living, assisted living and memory care services.
What makes this Omaha senior living option unique?
The Executive Director of Crown Pointe says their community has larger apartments than other communities in their area – giving residents ample space for personal belongings from home.
Another unique feature is the layout of each floor. The director says each floor was built and designed in a "cookie-cutter" fashion – in essence, each floor is identical to the floor above and below it. The building was built this way in the event a resident has to transition from an assisted living apartment to memory care. This makes the transition much smoother with the resident if the floor plan and setting looks and feels familiar.
Learn more about a community near you
Dining options available to senior living residents
Crown Pointe has restaurant-style dining in their spacious and well-appointed dining rooms. Residents are given the option to choose from a "special" of the day for each meal or order items off the daily menu, giving residents an ample amount of meal choices.
Independent living residents are given an all-inclusive rate which includes three meals a day, if they choose to eat in the dining room rather than in their apartment.
Services available to residents at Crown Pointe
The amenities and services available to residents at Crown Pointe are second to none. Residents enjoy the convenience of weekly housekeeping, transportation to medical appointments and 24-hour concierge service, which offers residents peace of mind should they have a question or need during non-peak hours.
Crown Pointe also offers an on-site beauty salon, a country store that is open weekly, and a well-stocked library.
Activities to keep older adults engaged
Residents of Crown Pointe get to enjoy the following activities:
Trivia games
Happy hour
Bingo
WiiTM bowling
Arts & crafts
"Pamper Me and Relaxation"
No-bake cooking club
Weekly exercise group: EnerGize by Aegis Therapies
Weekly mass, along with rosary and Bible study
Movie nights
Going out for a drive
Twice a week shopping excursions
Find the best senior living community near you in Omaha
If you're a senior looking for independent living or you're an adult child seeking assisted living or memory care services for your loved one, contact us to schedule a tour or request more information about a community near you.
Schedule a tour at Crown Pointe here.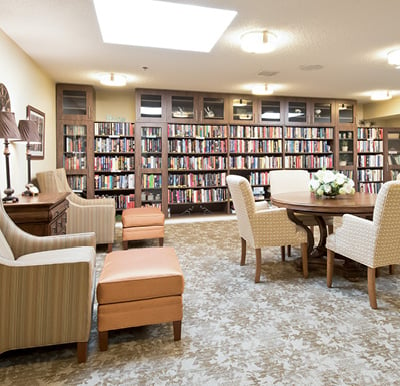 Find a Community
If you're a senior looking for Independent Living or you're an adult child seeking Assisted Living or Memory Care services for your loved one, find a community near you.