All of our Sonida Senior Living communities across the country have one goal in mind – and that is to provide quality senior housing and outstanding services while improving the quality of life for the seniors we serve. Get to know our communities a little bit more through our new Community Spotlight blog series.
Our next community spotlight is Rosemont located in Humble, Texas just on the outskirts of Houston. Rosemont is an assisted living and memory care community also offering temporary stay services.
What makes Rosemont unique?
Rosemont is very much a family-oriented community. It's full of old-world charm, tucked in the woods, surrounded by trees and has a friendly face to greet you the minute you walk in the doors.
According to the sales director, all of the departments at Rosemont are involved in the well-being of the residents, helping with anything the residents need or require. The director adds, "when residents need to talk and need a shoulder to lean on, or even just a friend, everyone here is a caregiver."
Another unique feature of Rosemont is the fact that a dedicated memory care director is on staff to help with the quality of life for all residents in the memory care unit.
Learn more about a community near you
Dining options available to residents
Residents will never be hungry at Rosemont.
The sales director says, "the food has always been amazing here, especially the homemade desserts." Other special dining options include an omelet bar offered every Sunday, along with a daily soup bar. The chef at Rosemont also regularly invites residents to participate in food classes in the dining room.
Activities to keep seniors engaged
The community surrounding Rosemont is involved in the everyday life of the residents.
Atascocita High School clubs and students help brighten the days of the residents. For example, the high school choir and band host outdoor concerts and the drama club perform plays in the parking lot. The National Honor Society volunteers with calling bingo, playing games on game night and helping serve meals on Family Night. The high school's Social Action Program also plans and hosts a prom for residents every year. Of course, a king and queen are crowned! The drill team performs a spring dance show for the residents, including offering facials, make-up, nails and hair styling.
Additional clubs featured at Rosemont include:
Crockpot soup club
RummikubTM club
ChickenfootTM club
RomeoTM club
Red Hat SocietyTM club
Billiards club
DIY home decor club
Rosemont is known for its Family Nights. These huge events consist of decorations and dinner-themed parties. A few examples of their previous Family Nights include:
Rodeo Round-Up
Alice in Wonderland
Alzheimer's Association's Longest Day
How do I find the best senior living community near me in Humble?
If you're a senior or caregiver looking for assisted living or memory care services for your loved one, consider touring Rosemont. Schedule a tour here.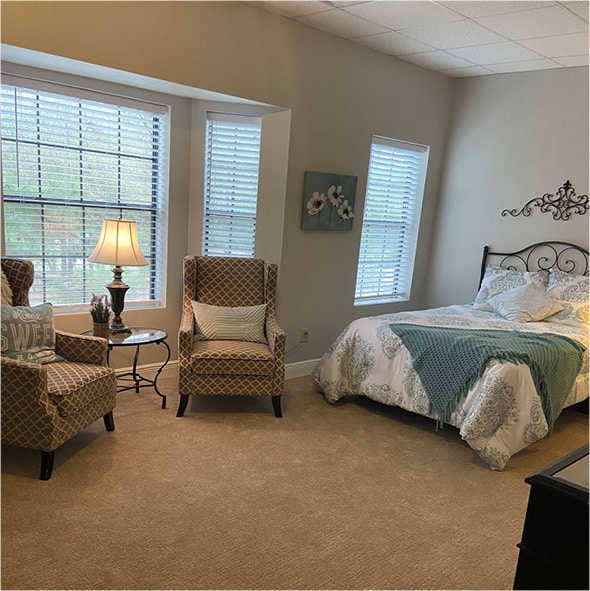 Find a community
If you're a senior or caregiver looking for independent living, assisted living or memory care services for you or your loved one, contact us to schedule a tour or request information about a community near you.