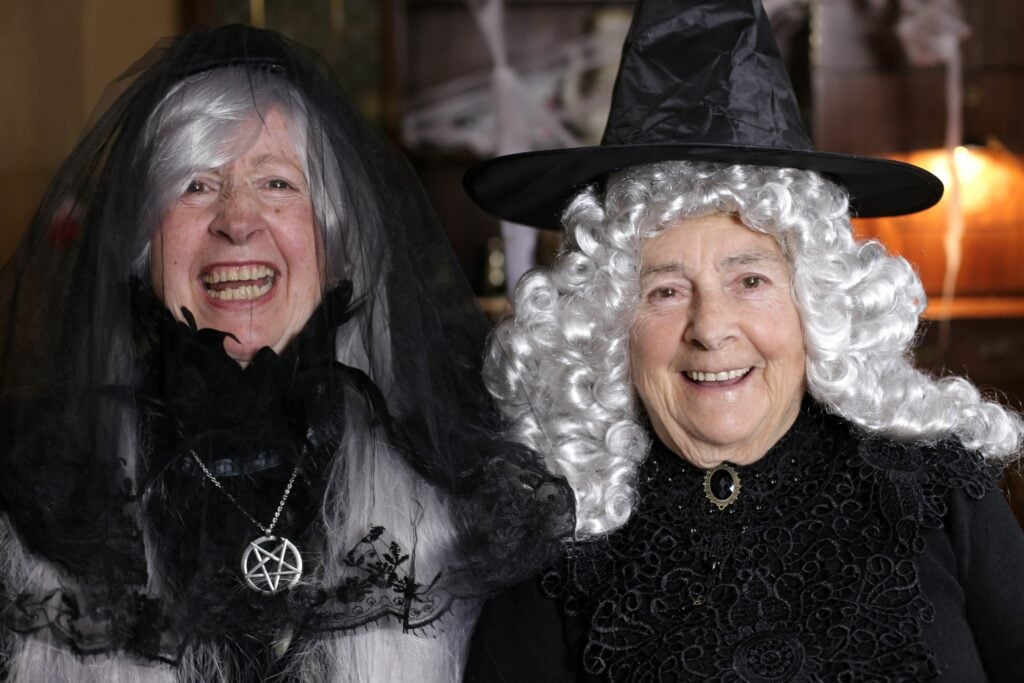 October is here, which means spooky season is upon us!
Remember that Halloween isn't just for kids. It's a holiday that can be celebrated by everyone, regardless of age. Here at Sonida Senior Living, we believe in keeping the fun alive, especially when it comes to dressing up and joining in on the festivities.
If you've been searching for the best Halloween costumes for seniors, you're in the right place! In this post, we'll share eight easy, creative and spooktacular do-it-yourself (DIY) costume ideas that you can put together right at home.
Before we jump into our costume recommendations, we have some quick tips to keep in mind as you DIY your costume this year.
Why small details matter in Halloween costumes
Have you ever heard the term, "The devil is in the details"? Well, while the core concept of a costume is crucial, it's often the little touches that truly bring it to life.
Accessories, props or specific color coordination can elevate your look from good to outstanding.
Plus, attention to detail can often spark conversations, making your ensemble a talking point at any gathering, and adds a personal touch that showcases your creativity and personality.
Easy costume add-ons to pick up at the local grocery or drug store
Another fantastic thing about DIY costumes is that you don't need a trip to a specialty store to make them work.
In addition to browsing your closet, grocery or drug stores are treasure troves for costume accessories. Think about items like:
Glasses and sunglasses: Whether it's reading glasses for a librarian look or oversized shades for a tourist vibe.
Hats and scarves: From beanies to straw hats, the right headgear can define a character.
Makeup and face paint: A little bit of face paint can go a long way in creating various looks.
Cotton balls: Ideal for bunny tails, beards or even crafting clouds for a "rainy" costume.
Now, without further ado, let's get into our top costume ideas! But remember, these are just suggestions, so get creative and go beyond what we have below. The world is your oyster.
Unleash your inner artist this Halloween season with our DIY costume ideas for seniors. Showcase your creativity on social media by tagging us @sonidaseniorliving in your frightfully fantastic photos using #spookswithsonida!
Eight easy DIY Halloween costumes
1. Gardener's delight
Put on a sun hat, some overalls or a gardening apron, and carry around a few faux flowers or a watering can. Rubber gardening boots and gloves complete the look. This is not only adorable but also comfy (who doesn't love a comfy costume?). 
2. Bookworm
This one's for the avid readers! Wear glasses (real or fake), a cardigan and a button-up shirt. Attach a book or two to a belt or hang a sign saying, "Shhh… I'm reading." Bonus points if you carry your favorite book with you. This is a fun prop as well as a conversation piece to discuss with friends or new acquaintances.
3. Classic movie star
Channel the elegance of Hollywood's golden age.
Dress in your best glamorous outfit (a fancy dress or a suit/tux), put on some pearls or cufflinks, and don't forget the red lipstick for ladies or a dapper hat for gentlemen.
A faux Oscar trophy or vintage microphone can be a nice prop but isn't necessary if you don't have that handy.
4. Tourist
Don a Hawaiian shirt, straw hat, shorts and sunglasses. Carry around a map and a camera and cover your nose in white sunscreen. If you want to take it further, carry some luggage with you or wear a lei. And there you have it. You're ready to jet set!
5. Chef
Wear a white apron and a chef's hat, and carry a wooden spoon or spatula. If you want to take it a step further, carry around a plate of cookies. You'll be the hit of the party. We promise.
6. 50s dancer
Think "Grease" or classic sock hops. Ladies can wear a poodle skirt, while the gentlemen can sport a leather jacket or a letterman jacket. Put on some old tunes and get ready to dance the night away.
7. Fortune teller
Drape a shawl over your shoulders, wear large hoop earrings and a headscarf.
Hold a crystal ball (or a clear ornament or snow globe – they'll get the idea) and be ready to predict everyone's future!
8. Superhero
Have a sheet handy? Perfect. Wear an outfit that is all one color, tie a sheet around your neck to let it flow down your back and then create a paper mask for your eyes. Boom! You're ready to rescue anyone who needs help.
Are you ready to DIY your Halloween costume?
All in all, Halloween is about creativity, expression and most importantly, fun! With a bit of imagination and some everyday items, you'll be ready to craft an easy but memorable costume that is both comfortable and fun to wear. Remember to enjoy the moment whether you're celebrating at home, attending a gathering or trick-or-treating with your grandkids.
A very Happy Halloween to you from our team at Sonida Senior Living!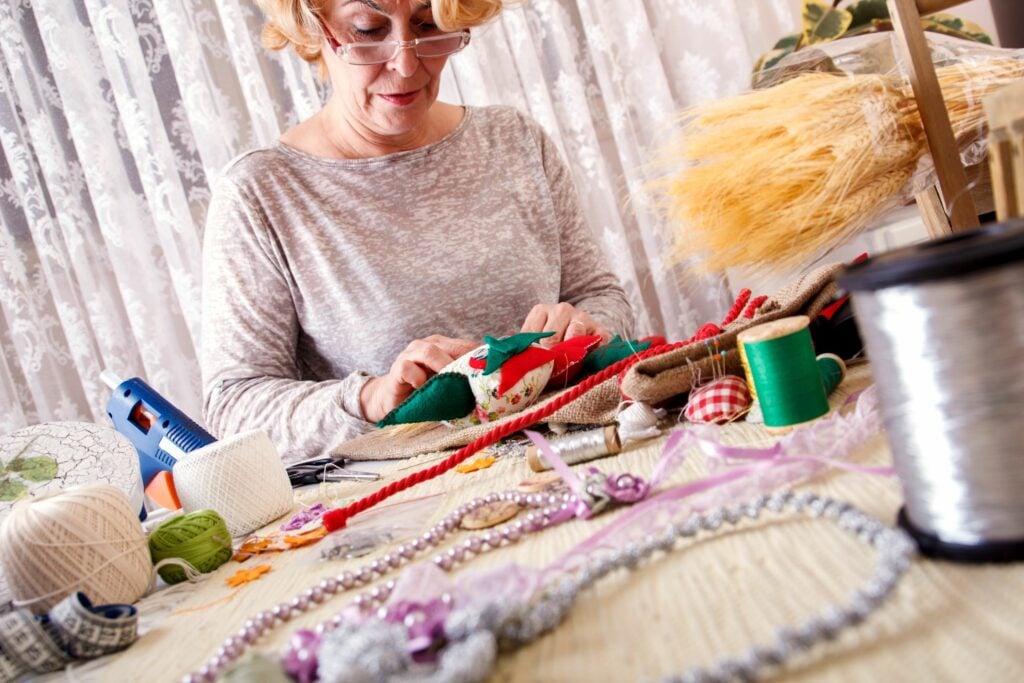 Christmas Crafts and Decorations That Will Help Seniors Spread Joy This Season
These Christmas decorating ideas for seniors are sure to make their season a little merrier and brighter.
Read blog
Find a community
If you're a senior or caregiver looking for independent living, assisted living or memory care services for you or your loved one, contact us to schedule a tour or request information about a community near you.
Learn more about a community near you