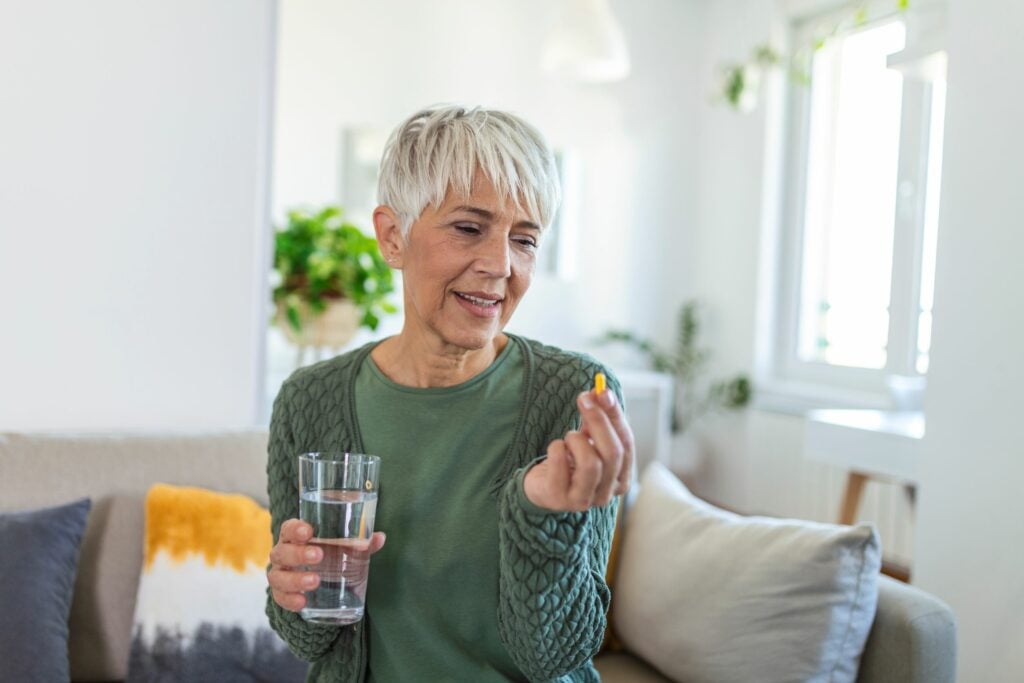 As you age, you are at a higher risk of becoming deficient in vitamin D. Yet, vitamin D can be important for good bone health and healthy aging. It's quite the catch-22.
According to the National Institutes of Health, almost one out of four people have low vitamin D blood levels. The good news is, there are steps you can take to make sure you aren't one of those people. Eat a healthy diet. Take vitamin D supplements. Take in some good old-fashioned, natural sunlight. If you're deficient in vitamin D, the benefits you may realize from these simple steps could surprise you.
Risk factors for vitamin D deficiency:
Aged 50 or older
Female
Reduced time outdoors
Decreased vitamin D intake
Certain medications, such as anticonvulsants
Source: Journal of Aging and Gerontology
1. Using vitamin D for better sleep
Vitamin D plays a role in your body's regulation of sleep. Vitamin D deficiency has also been associated with certain sleep disorders. If you aren't getting enough vitamin D through your diet or exposure to natural sunlight, consider the potential for better sleep if you address the deficiency.
Healthy sleep is necessary for both your physical and mental health. Lack of sleep can also increase your risk for health conditions such as obesity, type 2 diabetes, high blood pressure, heart disease and stroke.
Clearly, healthy sleep is important. And healthy levels of vitamin D may just help you get higher-quality sleep.
2. Vitamin D for good bone health
Vitamin D helps your body absorb calcium, which we all know helps build stronger bones. Without enough vitamin D, your body can't form enough "active vitamin D" through the hormone calcitriol. When your body isn't absorbing enough calcium, it draws the calcium it needs from your bones instead. This can put you at an increased risk for weak bones and osteoporosis, as well as for falls and fractures.
You need enough vitamin D to support your body's ability to absorb calcium from your diet and calcium supplements. In fact, you'll notice many calcium supplements also include vitamin D for just that reason. How much you take in supplements depends on your age, and how much calcium and vitamin D you get from your diet.
Here are the total amounts recommended by the Surgeon General:
Ages 51-70: 

1,000 milligrams (mgs) of calcium for men 
1,200 mgs of calcium for women
600 International Units (IUs) of vitamin D

Age 70 and up: 

1,200 mgs of calcium
800 IUs of vitamin D
Because vitamin D is fat-soluble, the best time to take it is with a meal or snack that includes some fat. It's also best to take it at a consistent time each day, so you don't forget.
3. Build a stronger immune system with vitamin D supplements 
When it comes to physical health, vitamin D doesn't just help with strong bones. It aids your immune system in its fight against bacteria and viruses. It also helps support your muscle and nerve functions.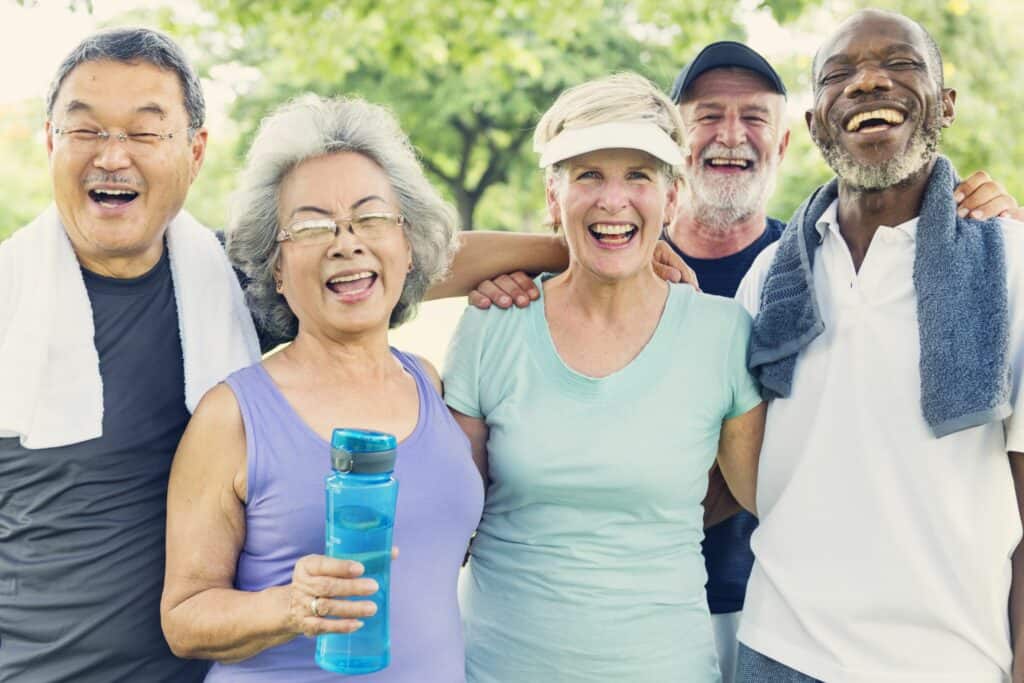 Vitamin D deficiency has been linked not only to osteoporosis, but also to other conditions including cardiovascular disease, hypertension, diabetes and cancer. Vitamin D deficiency is also associated with a variety of oral health disorders.
Studies have shown vitamin D supplements might help reduce blood cholesterol levels and high blood pressure, both of which are contributing factors for heart disease. Although, that may not be the case for those who are overweight. 
A recent Science Daily article also touted the anti-cancer effects of vitamin D, particularly in the prevention and treatment of colon cancer and blood cancers. 
A healthy immune system is part of your foundation for good health. And vitamin D appears to be part of the foundation for a healthy immune system.
4. Vitamin D supports cognitive function
Vitamin D also supports proper brain function. Being deficient in vitamin D has been linked to cognitive decline. Vitamin D deficiency is even associated with an increased risk for dementia and Alzheimer's disease. 
With age, the risk for cognitive decline increases dramatically. A recent analysis found that approximately two out of three Americans experience cognitive impairment at an average age of 70 years old. 
It's not known if vitamin D deficiency helps contribute to cognitive decline, but people with conditions such as Alzheimer's tend to have low vitamin D levels. Yet another reason to make sure you aren't among those lacking in vitamin D. 
5. Want to be in a better mood? Consider vitamin D supplements
It's not just your physical health that benefits from a healthy level of vitamin D. Vitamin D deficiency may put you at risk for depression, which is already a threat as people become more physically limited and socially isolated in older age. 
Mental health is important, and vitamin D shows promise as a way to ward off depressive symptoms.
Clearly, there are numerous benefits to ensuring you have a healthy level of vitamin D, whether it's from a nutritious diet, natural sunlight or supplements. Just be sure not to overdo it, as excessive amounts of vitamin D can have detrimental side effects, and may be harmful to your health. You only want the positive side effects of vitamin D!
Be sure to speak with your doctor to make sure you understand how much you may need to take in vitamin D supplements.
How much vitamin D do I need?
According to the National Institutes of Health, the amount of Vitamin D you need depends on your age. The daily recommended amounts are: 
Adults 19–70 years: 15 micrograms (600 International Units)
Adults 71 years and older: 20 micrograms (800 International Units)
There are many reasons seniors struggle to get enough vitamin D. Aging skin is more limited in its ability to make vitamin D when exposed to sunlight. It can also become more difficult to get enough natural sunlight if you aren't outside enough. As you age, it can sometimes be challenging to find the time and energy to make nutritious meals, too. And it's not always easy to remember to take all of your medications and supplements.
Making a move to a senior living facility could improve your health
If you could use additional help and support for your health, it may be time to consider a senior living community. 
Independent living options, as well as assisted living and memory care, can make it easier to get outside more and socialize. They can also provide additional nutrition support and medication reminders. Sonida Senior Living can help provide the support and tools you need to stay healthy and live independently during your golden years. You can find a community near you and learn about the available living accommodations or contact us today to schedule a tour. 
Learn more about a community near you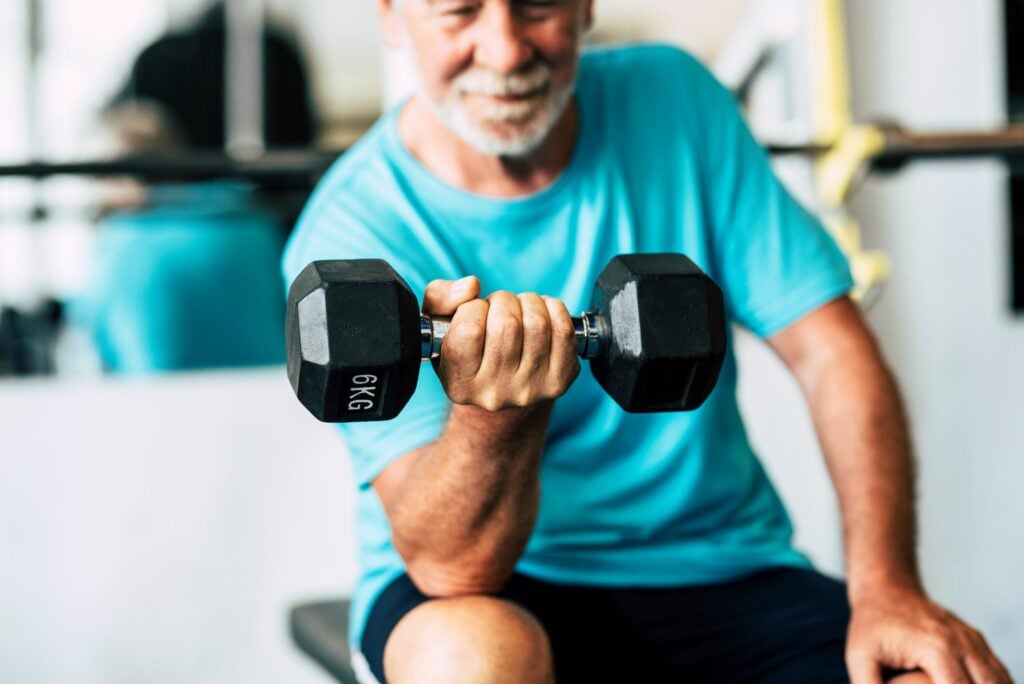 Easy Ways to Strengthen Your Bones
The cornerstone of a strong and healthy body is good bone health. Yet, the older we get, the harder it can be to maintain strong, healthy bones.
Read blog
Find a community
If you're a senior or caregiver looking for independent living, assisted living or memory care services for you or your loved one, contact us to schedule a tour or request information about a community near you.