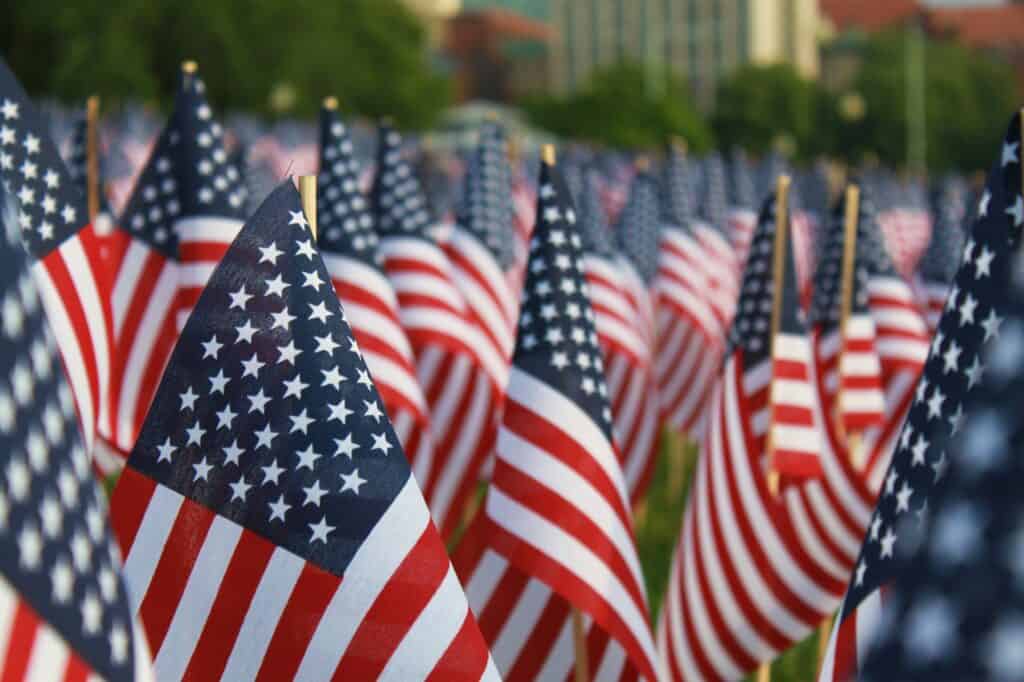 The History of Memorial Day
Originally called "Decoration Day," Memorial Day was created after the Civil War in 1868 as a way to honor those who lost their lives serving in the Civil War.
During the first "Decoration Day," 5,000 people decorated the graves of 20,000 soldiers buried at Arlington Cemetery in Washington D.C. New York was the first state to recognize the holiday and all northern states recognized the holiday by 1890.
Today, most Americans view Memorial Day as the unofficial start to summer. However, it is first and foremost a day to reflect on the memory of fallen soldiers. For many older adults who have previously served in the armed forces, Memorial Day can be a somber day during which seniors remember their fallen family and friends.
All of our Sonida Senior Living communities like to make Memorial Day (and Veteran's Day) a notable day for our senior residents, especially the ones who selflessly and courageously served our country or personally know someone that lost their life serving.
Because holidays where we celebrate and honor those who have served our country are so special, we have put together a list of five ways you or a senior loved one can honor and observe Memorial Day.
Ideas for a meaningful Memorial Day for seniors
1. Visit your local Veterans Memorial
To honor those soldiers who made the ultimate sacrifice, consider a visit to your local Veteran Memorial. This will allow you or your senior loved one to adorn the graves of those they served alongside or pay respects to all fallen heroes.
2. Make patriotic arts and crafts
Spend the afternoon with the kids or grandkids making memories and honoring those who served our country by creating fun arts and crafts. Some examples include red, white and blue pinwheels or flag-themed decorations using buttons or beads to create festive art.
3. Wear red, white and blue
One of the easiest ways for older adults to show their support and remember those who have served in our armed forces is to show American spirit by wearing red, white and blue. There are plenty of places to buy your patriotic attire, or if you want to go the DIY route, consider making a red, white and blue tie-dye t-shirt.
4. Create a care package
A kind way to show your gratitude for those who serve is to create a care package for current service members. Some ideas of items to add to your package include:
High-quality socks
Soap (including shampoo, body wash, face wash)
Toothpaste, toothbrush, floss
Deodorant (travel size preferred)
Foot powder
Sunscreen
Lip balm
Baby wipes
Thank you card
If you do not know someone to send a care package to, there are many organizations that will accept care packages and letters to send to those active servicemen and women.
5. Plan a Memorial Day picnic
Enjoy the warm weather as summer is beginning with a patriotic picnic. At the start of the picnic, take the time to share memories of those who served and lost their lives. Then, grill some hot dogs and hamburgers, enjoy fresh watermelon and refreshing lemonade in celebration of their heroism.
Thank you to all Veterans from Sonida Senior Living
We hope that you or a senior loved one will find this list helpful as you make plans for the holiday. Our team at Sonida Senior Living is honored to serve so many of our residents who are Veterans. From all of us at Sonida Senior Living, thank you to all veterans for your service and we hope you have a meaningful Memorial Day.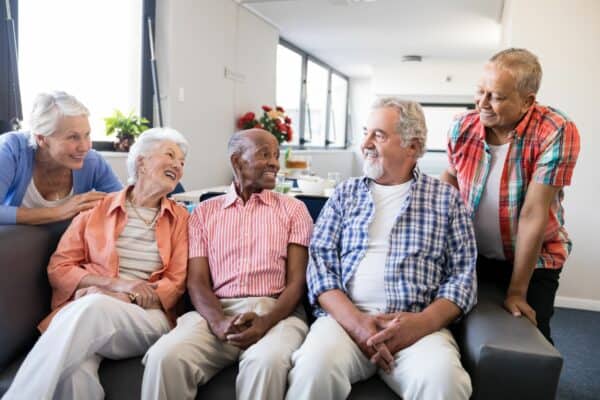 Five Differences Between Senior Living Communities and Nursing Homes
While many people tend to use "nursing home" as a blanket statement for all older adult living communities, nursing homes are different than senior living communities.
Find a community
If you're a senior or caregiver looking for independent living, assisted living or memory care services for you or your loved one, contact us to schedule a tour or request information about a community near you.