Whether you're looking for Independent Living options for yourself or seeking Assisted Living services for a loved one, you're bound to have questions. Questions about services and care. Questions about costs and coverage. Questions about senior living apartment homes. Questions about lifestyles.
As Sonida Senior Living approaches its 30th year of providing affordable housing and an enriched lifestyle to thousands of seniors every year, we've collected the 20 most frequently asked questions about our company, communities and caregivers. Some came from our Facebook page. Some came from readers of our blog. Some came from phone calls we returned after someone visited our Contact Us page on the website. And, while many of these questions were personal, we have compiled some general answers to help you get started on your journey to a relaxed atmosphere that promotes companionship among residents and staff.
Services and Care
What's The Difference Between A Nursing Home And Retirement Community?
Nursing homes are licensed by the state and regulated by state and federal governments. They provide skilled, 24/7 nursing care and offer physical therapy, speech therapy, wound care, intravenous medications and other treatments. There is a licensed nurse on duty at all times. Caregivers are certified nursing assistants. Medicare, Medicaid and long-term care insurance pay for all or part of the costs. Residents often share a room with a roommate.
Retirement communities such as Sonida Senior Living's Independent Living communities are designed for seniors who generally can take care of themselves. Assistance from a home health agency is available, and social and recreational opportunities are often included.
What Is Independent Living?
In Independent Living, you can appreciate all of the advantages that complement your independence. You get the convenience of living alone in an apartment but with built-in activities and various community amenities. There are no property taxes, and light assistance is available from an outside agency (home health, for example) or private duty caregiver. Find a Sonida Senior Living Independent Living community.
What Is Assisted Living?
Assisted Living is an option that an adult child would consider for their senior loved one. An Assisted Living community is licensed by the state and operates under regulations that differ by state. Social activities, meals, housekeeping, laundry services, medication assistance, bathing assistance, dressing assistance are available. Staff are on call 24/7 to respond. Residents usually have their own apartments, although some communities offer shared apartments to help with affordability. Find a Sonida Senior Living Assisted Living community.
What Is Memory Care?
Memory Care, also known as Dementia Care, is licensed by the state as an Assisted Living provider. Each state determines the regulations for a community to follow. These unique communities provide an environment that is less stressful for a senior with cognitive challenges. Apartments and common areas are secured to provide a safe environment. There is usually more staff available to help provide specialized care for these residents. Apartments may be single or shared. Find a Sonida Senior Living Memory Care community.
What Is Respite Care/Trial Stays?
Respite Care is a short stay – usually from a few days to a couple of weeks – in a furnished apartment. Seniors may need a respite stay because their primary caregiver is not available due to illness, injury or a much-deserved vacation. While seniors are used to living alone, they may need some assistance to recover from an illness or surgery. Respite Care is an ideal way for a senior to "try out" a community before moving in full time to an apartment with their own belongings. Many Sonida Senior Living communities offer Respite Care.
How Will A Senior Be Assessed?
For Assisted Living and Memory Care, a senior will have an assessment to help us know how to meet their needs best. A community's full range of services is available. These services usually include social activities, medication assistance and assistance with bathing, dressing and incontinence. Sonida Senior does need to get information from their doctors, such as medications, diagnoses and any nursing needs.
Are All Medical Services Offered On-Site?
This will vary depending on the community. Many have a medical provider that makes home visits to the community. This is especially helpful for residents in Memory Care settings. Some communities also offer physical therapy services. Home health can also come in and provide skilled nursing services that a community cannot provide due to state regulations.
What Is A Home Health Care Agency?
Home health care agencies are licensed providers that operate under federal regulations. Medicare, long-term care insurance and Medicaid may pay for all or some of these services. They may provide licensed nursing care, companion care and caregiver assistance. Often, they provide care that an Assisted Living community cannot offer due to its license and state regulations. The home health care agency should work in partnership with the community team to meet a senior's care needs.
Costs and Coverage
How Much Does Independent Living Cost?
Costs vary by floor plan and services requested at Sonida Senior Living – from $1,500 to $6,000 a month. But, seniors engage the services they desire and pay for them privately. Insurance may cover some of the costs. Contact your provider for specific details as to what may be covered.
How Much Does Assisted Living Cost?
Again, costs will vary based on the floor plan and services desired at Sonida Senior Living. According to Genworth Financial, $4,000 a month is the average price for Assisted Living (see a state-by-state breakdown). Medicare does not pay for Assisted Living. Some long-term care insurance will cover some of the costs. Many communities participate in Medicaid programs.
How Much Does Memory Care Cost?
Yes, you guessed it: Costs will vary based on floor plans and services that are needed at a Sonida Senior Living community. According to Genworth Financial, $5,000 a month is the average cost for Memory Care. Medicare does not cover any Assisted Living or long-term care, even if a senior has dementia. Medicaid may cover some long-term costs if the community accepts it.
Is Financial Assistance Available For Senior Living?
Several government and non-government funded programs are available for a senior or adult child to utilize. Among them are:
The Veterans Aid & Attendance Pension: The VA&A provides reduced costs of care for veterans and their spouses.
Converting life insurance policies: Life insurance policies can be converted into immediate life care benefit plans to pay for the cost of care. It is a simple process, and places such as LifeCare Funding will help you pay for care.
BenefitsCheckUp: A free service of the National Council of Aging, BenefitsCheckUp® provides a list of benefits you may qualify for. The service scans over 2,500 federal, state and private programs that fit your criteria and can help maintain economic security as your life changes.
Apartments
How Big Are Senior Living Apartments?
Apartment sizes vary by community. Sonida Senior Living offers studio, one-, two- and three-bedroom apartments that are well-equipped. Some have full-sized kitchens, while others offer kitchenettes.
Can Apartments Be Painted and Decorated?
Yes. No matter if you're looking to revitalize your apartment or you're just moving into a community, you can make your space feel like home. Changing the layout of a room, painting an accent wall, and displaying your collections and photos will help you settle in.
What Utilities Are Included In Monthly Rent?
It varies by community. Electricity and gas (if available) usually are included. Some communities also add basic cable. Most do not include telephone service.
Lifestyle
How Many Meals Per Day Are Offered in Senior Living?
It depends. Independent Living communities tend to offer two full meals a day, while Assisted Living and Memory Care facilities provide three meals a day. While the menus at each Sonida Senior Living community vary, most have an on-site culinary team to create delicious meals for residents. Find out what the secret ingredients are creating, the perfect senior living menu.
Are Pets Welcome In Senior Living Apartments?
Most of Sonida Senior Living's communities accept small pets. If you're looking to get a pet after you move in, here are a few suggestions of the dogs and cats that are best suited for senior living communities.
What Amenities Are Available At A Senior Living Community?
Amenities vary by community. Most Sonida Senior Living Communities offer well-stocked libraries, computer rooms, common areas with large TVs and courtyards. Some may also have game rooms with billiards, beauty salons, exercise rooms and chapels for church services.
Jobs
What Jobs Are Available At Sonida Senior Living?
Sonida Senior Living is committed to providing our employees with rewarding career paths and a desirable work environment. To be a member of our family, you must have a heart for seniors and dedication to providing great customer service. From executive directors, wellness directors, RNs and CNAs to resident assistants, activity staff and food service managers, we offer a host of opportunities. Get a look at our culture and our people before seeing what career opportunities are right for you.
General
What's The Next Step?
If you're a senior looking for Independent Living or you're an adult child seeking Assisted Living or Memory Care services for your loved one, contact Sonida Senior Living to schedule a tour or request more information. Easily find a community near you.
Meet Ken and Tibbie Cole, a couple that moved into Crescent Point in Cedar Hill, Texas.
Other Blog Posts You Might Be Interested In Reading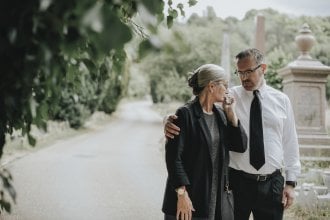 No matter what age you are when you lose someone, it's never easy. Here's how can seniors cope with the loss of a spouse.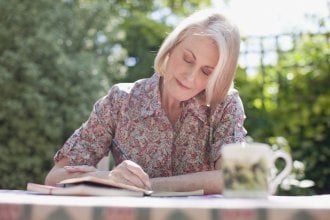 Every senior has a unique story to tell. From writing down memories to creating a video, here are some ways for seniors to record their thoughts for the next generation.
Find a community
If you're a senior or caregiver looking for independent living, assisted living or memory care services for you or your loved one, contact us to schedule a tour or request information about a community near you.