There's nothing like a nutritious meal to make you feel satisfied and renewed. But as we age, it can be difficult to find the time, energy and motivation to cook healthy meals at home. And if you're a caregiver to a senior, it can be challenging to find healthy meals that will go over well.
Whether you're cooking for yourself or serving as a caregiver, make-ahead meals can make life a bit easier. They're a great way to ensure nutritious meals are always within reach.
Preparing make-ahead meals for seniors
Recipes are provided below. But first, here are some tips for planning and storage that will help you make the most of your make-ahead meals.
Create a weekly menu
A weekly menu will help you meet and manage any special dietary and nutrition needs. This will also allow you to see at a glance how much variety and consistency your meal plan provides for the week. A weekly menu that you make ahead of time will help with your grocery shopping and meal plan. Consider using a printable grocery list and weekly calendar.
Plan for space and organize
You will need to plan for meal storage so you can make the most of your meal preparation time. Are you making one or two large meals to be eaten throughout the week? If so, make sure you have large containers and room in the refrigerator to keep them cold. Are you planning to freeze single-serving portions to use throughout the month? If so, make sure you have resealable plastic bags or food containers and room for them in the freezer. You may even be able to use cupcake pans to freeze muffin-sized portions of food that you can then store in Ziploc bags. If you want your portions to be larger than a single serving, that will also affect your approach to storage.
You can make it easy on yourself when it's time to use your meals if you have them properly portioned and stored. You will also want to be sure to label your containers with the contents and date. Using a rotation pattern as you store and use frozen meals will help ensure nothing goes to waste. Caregivers may need to monitor what's in the freezer so meals don't get overlooked.
Stick to a routine
It may help to come up with a routine for thawing out your frozen meals. According to the FDA, the safest ways to defrost frozen foods are in the refrigerator, in cold water or in the microwave.
If at first meal planning and preparation seems like a lot of work, stick with it for a while. It does get easier with time! And if you find you would rather have daily access to made-from-scratch meals without the work and cleanup, consider the move to Sonida Senior Living. Our dining program features menus that will have your mouth watering!
Learn more about a community near you
Easy freezer meals to help you eat at home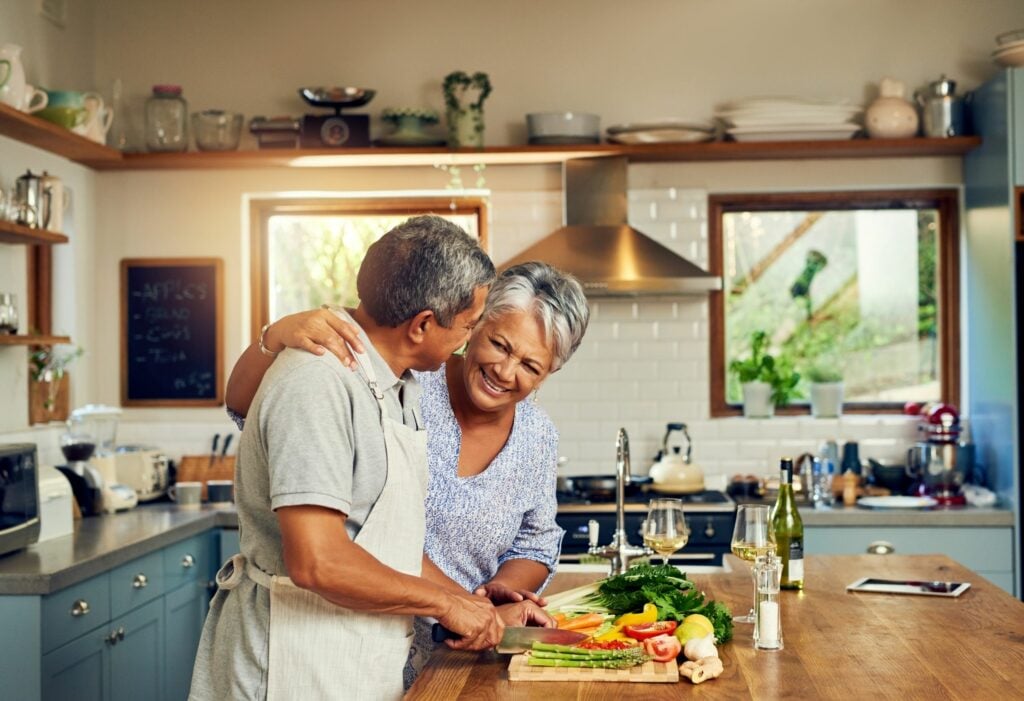 Food from restaurants may taste delicious, but that's often due to added sodium and fat. By making your meals at home, you are able to customize the meal for your dietary needs. These 10 easy-to-reheat recipes last longer when frozen. After preparing the recipe, freezing the rest makes for a quick way to have a flavorful meal when seniors don't feel like cooking.
Healthy recipes for make-ahead meals
Healthy eating and good nutrition are key ingredients to healthy aging.
Whether you're a senior or a caregiver looking for healthy senior meal ideas, try these healthy recipes suggested by the USDA:
Fresh, single-serving meals
If you want a break from leftovers and you're looking for a fresh and wholesome single-serving meal, try these recipes from One Dish Kitchen:
Ingredient-inspired recipes
You may find it's easier, and less expensive, to buy certain food items in larger quantities and build your weekly menu around them. Or, if you find you have too much of a certain food item, you can search for recipes that include that ingredient. For example, consider the recipe collections below.
A senior community can help with cooking
For other great meal options without the work, consider Sonida Senior Living, where healthy living is a priority. In our communities, you have access to a popular dining program, nutrition and medication support, as well as exercise and wellness programs.
You can find a Sonida Senior Living community near you to learn about available accommodations. Or contact us today to schedule a tour.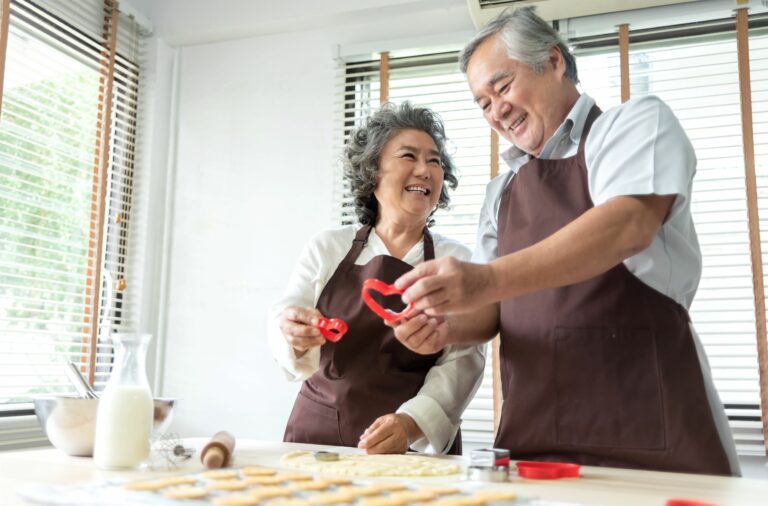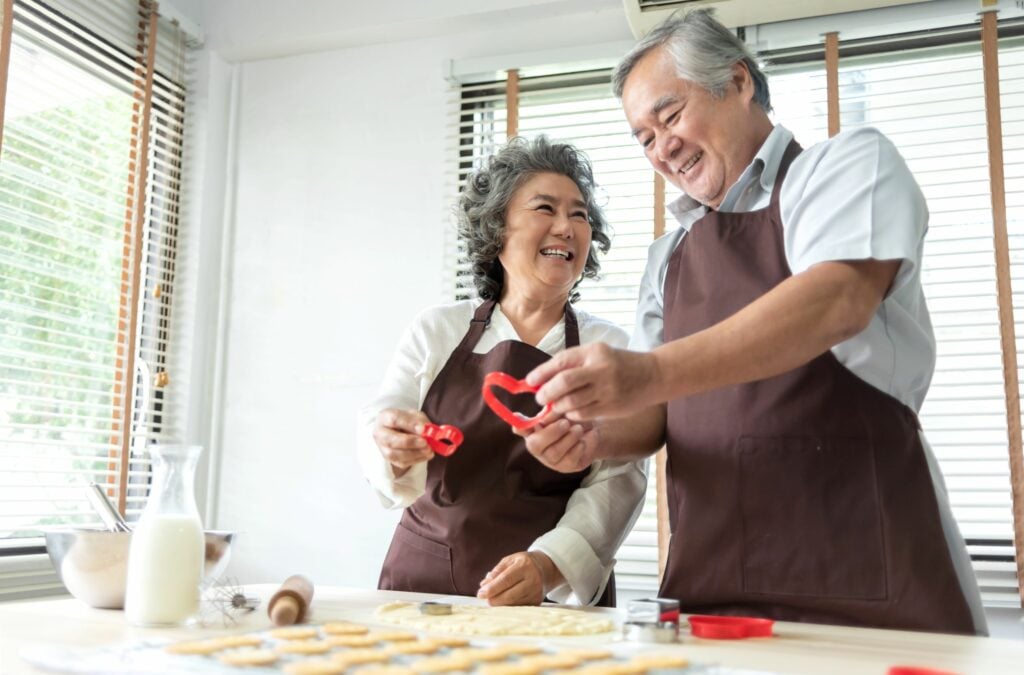 Three Sugar Alternatives for Health-Conscious Seniors
There are different strategies seniors can use to cut down on their sugar consumption. Here are three healthy sugar alternatives that can help.
Read blog
Find a community
If you're a senior or caregiver looking for independent living, assisted living or memory care services for you or your loved one, contact us to schedule a tour or request information about a community near you.