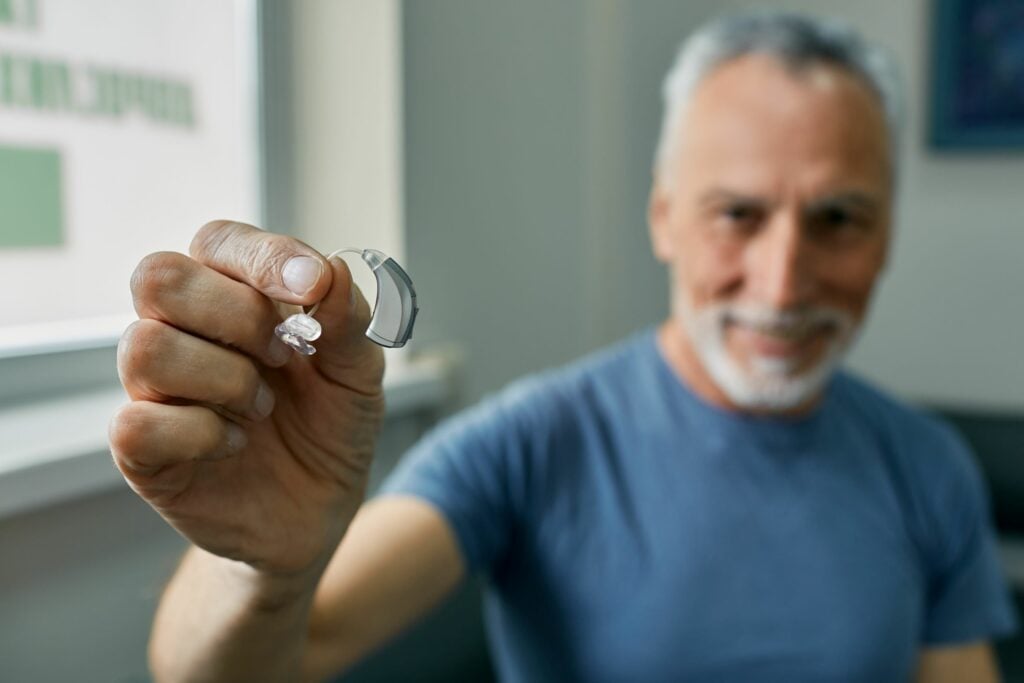 Feeling connected to the people around you is important for good health. But that can be a challenge when it's difficult to hear. When you're struggling to catch every word in a conversation, it can feel frustrating and exhausting. You can start to feel isolated even when you're with family and friends.
According to Johns Hopkins Medicine, nearly 27 million Americans age 50 and older have hearing loss. Hearing aids can help, yet only one in seven of those 27 million Americans uses a hearing aid. People don't always recognize they need help with their hearing. Or, they may know they need a hearing aid, but they aren't sure of the best hearing aids to consider.
How to tell if you have hearing loss
Hearing loss can be hereditary or due to noise exposure, medications, head injuries or infections. It can also simply be part of aging. Approximately one in three seniors between the ages of 65 and 74 have hearing loss. For those 75 and older, that number climbs to nearly half, according to the National Institute on Deafness and Other Communication Disorders.
Here are some questions the National Institute on Deafness suggests asking yourself to determine if you have a hearing problem:
Do you have difficulty hearing when visiting friends, relatives or neighbors?
Do you sometimes feel embarrassed meeting new people because you struggle to hear?
Do you have trouble hearing the TV or radio at levels that are loud enough for others?
Do you feel that difficulty with your hearing limits your personal or social life?
Hearing loss doesn't just contribute to social isolation. Johns Hopkins Medicine also says hearing loss is linked with walking problems, falls and even dementia. If you suspect you have hearing loss, your health could benefit from taking action. Hearing aids may just be the miracle you've been waiting on to foster reconnection with family and friends.
How to address your hearing loss
It's important to find the best hearing aids for your needs. You can purchase some hearing aids online, but most seniors will benefit from seeing an audiologist if they have never had hearing aids before.
Audiologists can determine whether your hearing issues are due to an underlying medical issue. They can also determine the extent of your hearing loss, whether it's mild, moderate, moderate/severe, severe or profound. Audiologists can also assess your hearing aid requirements and point you toward the best options. If you already know you need a hearing aid, you can also work with a hearing aid specialist to find a pair that is the right fit for you.
In cases of severe and profound hearing loss, it's important to note that a hearing aid may not be enough. If that's the case, speak with your doctor to find out more about your options.
Test some of the best hearing aids on the market
Here are some of the best hearing aids according to the National Council on Aging (NCOA):
Editor's Pick: Jabra Enhance (formerly Lively)
Best Invisible Fit: Eargo
Best Budget-Friendly Bluetooth: Audicus
Audiologist's Pick: Phonak Paradise
Best for the Money: Audien Atom Pro
Best with Fall Detection: Starkey Evolv AI
Preference and requirements for a hearing aid will vary from person to person. Your level of hearing loss will play a role in determining what the best hearing aids are for your needs.
The different types of hearing aids
Consumer Reports breaks hearing aides into five different categories based on their placement on or in the ear: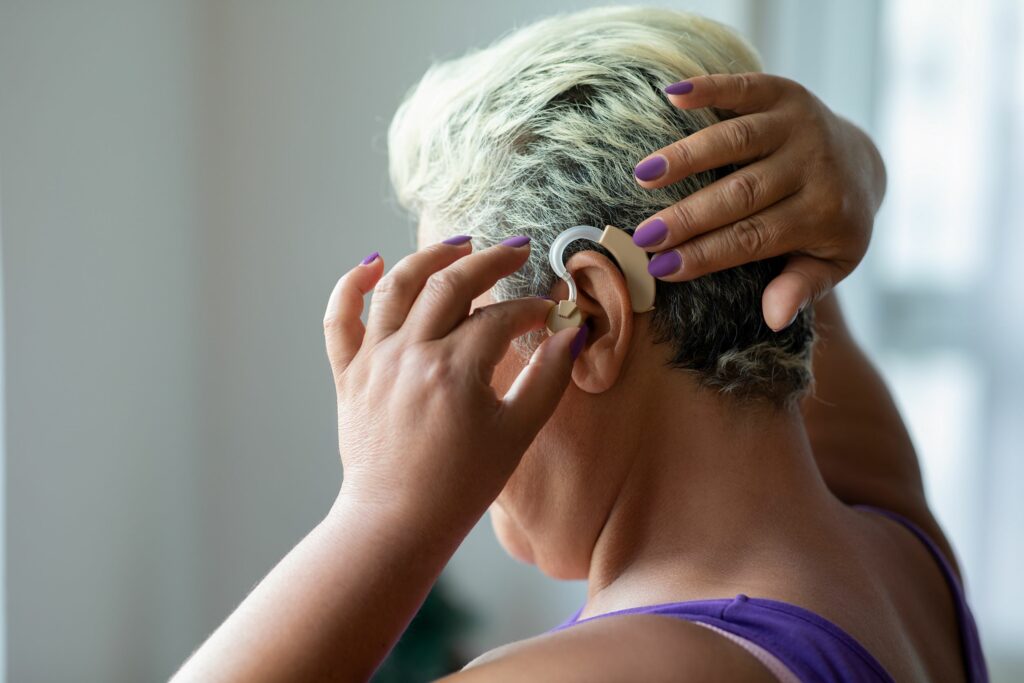 Mini-Behind-the-Ear Hearing Aid (mBTE): The receiver is inside the ear canal, so these are barely visible and are known for being comfortable.
Traditional Behind-the-Ear Hearing Aid (BTE): This includes Jabra Enhance (formerly called Lively) which topped the NCOA's list of best hearing aids. BTEs are worn behind the ear and are good for severe hearing loss.
Completely-in-the-Canal Hearing Aid (CIC): This includes the hearing aid Eargo, which is known for being smaller, more slender and more discreet and also made the NCOA's list of best hearing aids. CICs are in the ear canal, which makes them less noticeable and also less sensitive to wind noise.
In-the-Canal Hearing Aid (ITC): This includes the Audien Atom Pro, voted the best budget-friendly Bluetooth hearing aid by the NCOA. These sit deep in the ear canal and are barely visible. Unlike the CICs, larger units can include directional microphones.
Traditional In-the-Ear Hearing Aid (ITE): These are in the bowl of the outer ear, and as a result may be more visible. The placement creates more room for additional features, including wireless streaming.
Are AirPods hearing aids?
Wireless earbuds like AirPods, which are paired with a smartphone, can be used as an assisted listening device. AirPods help amplify sound like hearing aids do, only they use your phone as a microphone. Maybe you already have AirPods that you use with your phone for listening to music or for FaceTime calls. If you have only mild hearing loss and these work on the rare occasions when you need them, AirPods could be a low-cost or no-cost option for you. However, AirPods are not hearing aids and cannot replace a hearing aid.
How to choose a hearing aid that fits your budget
Maybe you like the high rankings given by the NCOA to Jabra Enhance (formerly Lively), Eargo and Audicus. Or maybe you're drawn to the fall detection feature of Starkey's hearing aids. You'll find as you compare hearing aids that they vary dramatically in price from one option to another. And the list of features to choose from can be nothing short of intimidating.
Enlist the help of friends and family members to help you research your options. Talk to an expert like an audiologist or a hearing aid specialist. Visit retailers – like Audibel, Beltone, Connect Hearing, Costco, HearingLife, HearUSA, Miracle-Ear, Sam's Club, Starkey Store, TruHearing or a local audiologist's office – and learn about different styles and features available.
At each step in the process, ask about the price and what is included. Is there a written contract? Are returns allowed if you're not satisfied? Are fittings, tune-ups and cleanings included? Is the device covered under warranty? Are there any discounts available? You want the best hearing aids at the best price, after all.
Insurance coverage for hearing aids
According to Consumer Reports, most insurance policies don't cover hearing aids, but there are exceptions. Some Medicare Advantage plans offer partial coverage or discounts on hearing aids. A call to your insurance company can help you find out, and your policy's coverage could help you decide the best hearing aids to select. Consumer Reports also suggests only buying what you need – avoiding unnecessary features and accessories – and looking for bargains. There are also organizations that may be able to offer financial assistance.
Senior living facilities foster social interaction
If you still feel isolated and disconnected once you've taken action to address your hearing loss, it might be time to consider senior living. Independent living, assisted living and memory care facilities can make it easier to socialize and connect with others. Senior living can reduce your housework and yard maintenance so you can focus on activities and relationships that are important to you.
You can find a Sonida Senior Living community near you to learn about available accommodations. Or, contact us today to schedule a tour. It's never too late to find your joy!
Learn more about a community near you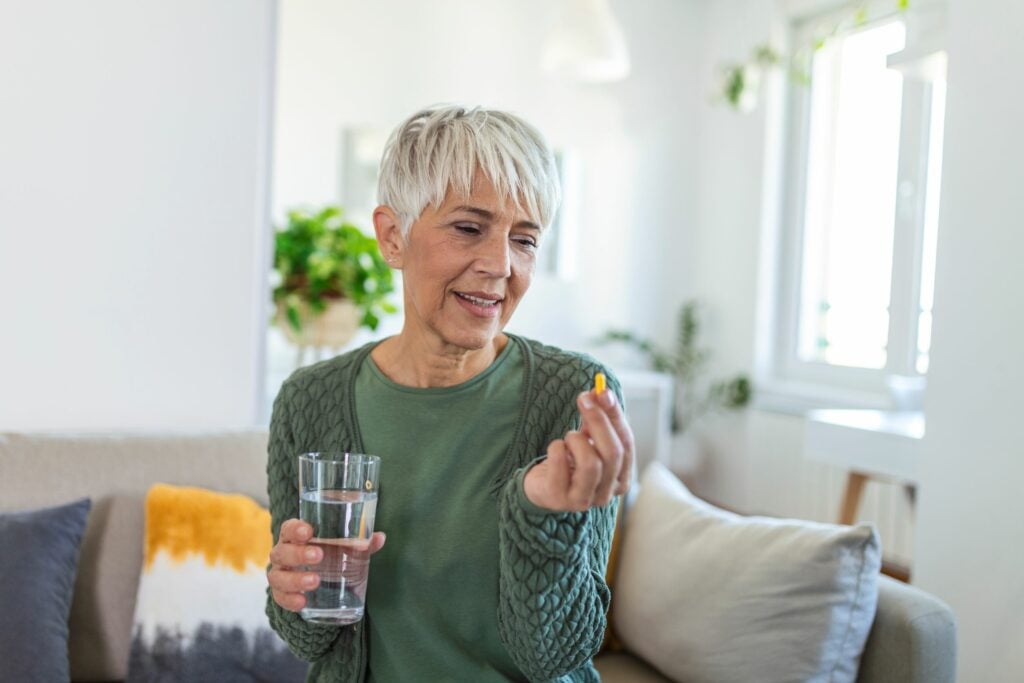 Five Benefits of Vitamin D for Older Adults
As you age, you are at a higher risk of becoming deficient in vitamin D. Yet, vitamin D can be important for good bone health and healthy aging.
Read blog
Find a community
If you're a senior or caregiver looking for independent living, assisted living or memory care services for you or your loved one, contact us to schedule a tour or request information about a community near you.