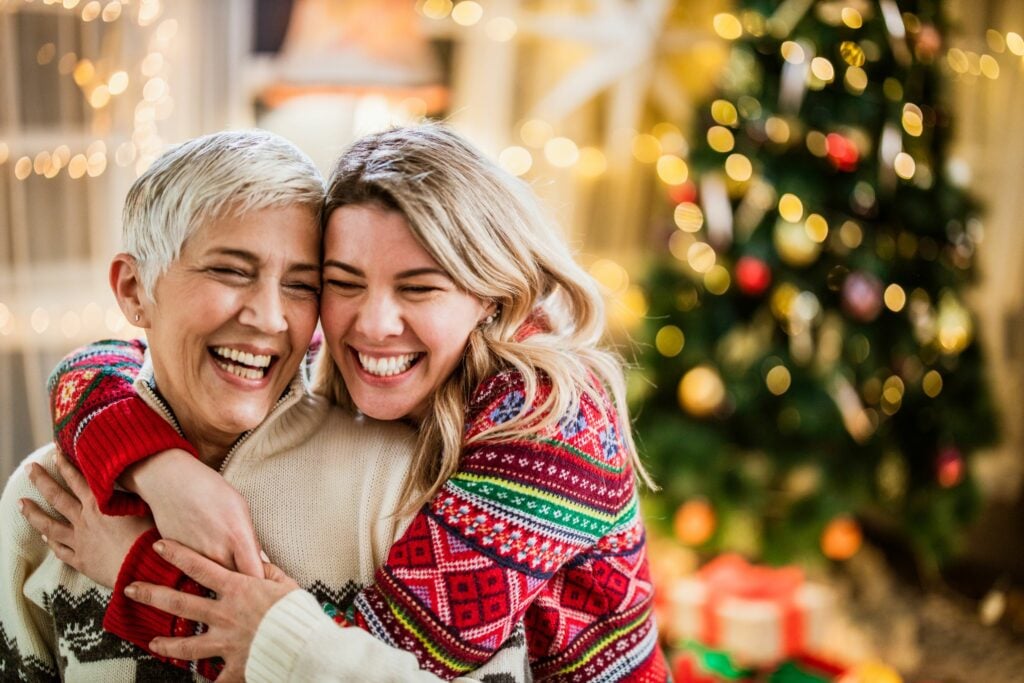 As the popular holiday song states, "It's the most wonderful time of the year!"
However, for some seniors, the happiest season of all can be stressful and somber. The holiday season can be filled with memories of a deceased spouse or loved one or be a reminder that family is not nearby, triggering feelings of sadness and loneliness.
During this season, it's important for caregivers and family members to lift seniors' spirits and help them remember the good times while also creating new, joyous memories that can be relived in the years to come.
Read on to learn more about a few ways you can brighten your senior's day during the holiday season.
How to improve the holidays for the senior in your life
Decorate their home
One of the best ways to keep the elderly adults in your life smiling this season is to encourage them to decorate their personal living spaces.
Find cherished ornaments or special family heirlooms they can hang on their tree. Consider hanging holiday lights on the house, or if they are in an apartment, hang up lights around the living areas. If you happen to have extra decorations around your house, use those to add a bit of festivity to their space too.
Grandkids can assist in the decorating process allowing them to spend meaningful time with their grandparents during the season.
Help wrap gifts
Your loved one may find it challenging to wrap multiple gifts due to conditions like arthritis, poor vision or declining dexterity. Offer a helping hand by wrapping their Christmas gifts!
Try to find ways to include them while doing this. For instance, ask what color wrapping paper they want you to use and let them place the bow on the package once it's wrapped.
Bake holiday meals
Seniors who won't be making a holiday meal for themselves can still be included in making a family dinner. Tasks such as peeling vegetables, stirring ingredients, folding napkins or setting the table will give them the satisfaction of helping out.
Making Christmas cookies is a fun tradition for many families. Involving your loved one in the process can be a win-win situation. They can take home cookies to share with their neighbors while also enjoying quality time with you while baking.
Stroll down memory lane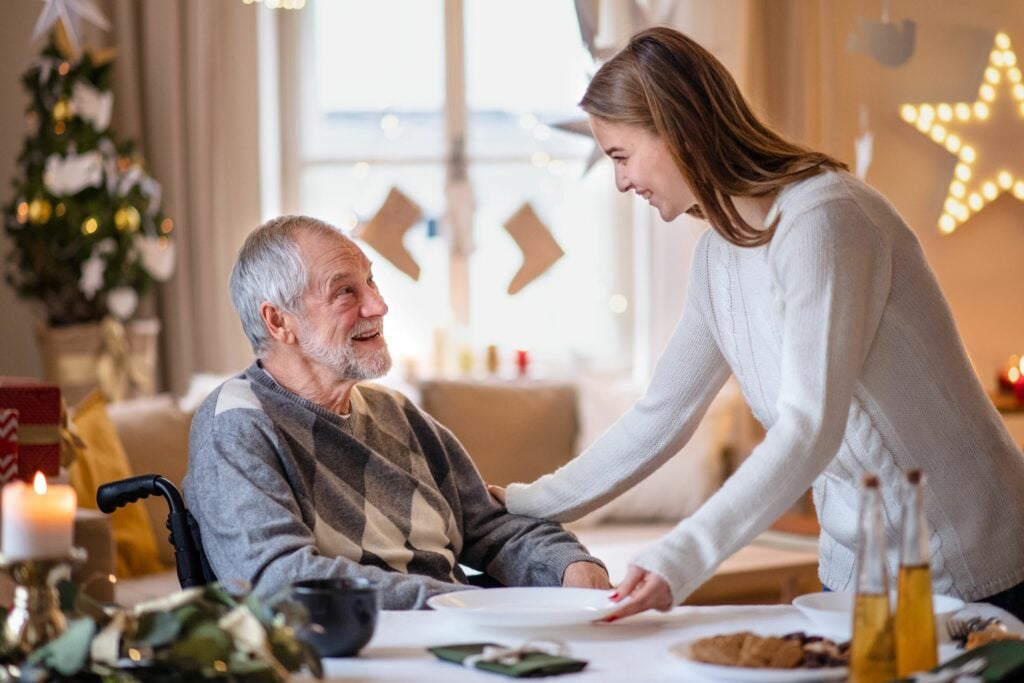 Encouraging seniors to talk about loved ones or adventures from their past can help lift their spirits, keep them feeling young and allow them to pass along their wisdom and stories to the next generation.
If they're not able to easily recollect their past, try using photo albums, family videos and music to jog their memories. Consider recording these stories and moments on video. These recordings will make a wonderful keepsake for your family for years to come.
Assist with holiday cards
For seniors that may need some assistance using technology, offer to make their annual holiday card (via websites such as Shutterfly, Snapfish or Walgreens) so they can keep in touch with lifelong friends and family.
If they do not want to print and ship the cards, an alternative is sending an e-card that instantly delivers via email. If your loved one prefers handwritten notes, you can offer to help them write cards and address the envelopes.
Try to be there when holiday cards arrive so you can read them to your senior if needed. Finding a creative way to display holiday cards around their house will allow the senior to admire them throughout the season and feel a sense of community.
Head out to a festive event
Many towns organize holiday events such as concerts, parades and other gatherings. Plan on picking up your loved one and bringing them to one (or more!) of these events to celebrate the holidays. Seniors who get out in the sunlight – whether it's cold or not outside – are less likely to suffer from seasonal affective disorder or winter depression.
If you want to put on your own show, consider bringing your senior along while you sing Christmas carols around the neighborhood.
Stay on top of medications
It's important to keep your senior's medication schedule consistent throughout the holiday season to avoid any adverse side effects or medical events that could ruin the fun.
Here are four ways you can help your senior loved one safely keep track and remember to take their medications:
Keep medicine organized in a pill container
Set a reminder, whether it be on a phone or tablet
Take medication as prescribed
Be aware of prescription side effects
Our senior living communities can help
Our Sonida Senior Living communities across the country are getting in the spirit of the holidays much the same way families across the world are.
All of our Sonida Senior Living communities are decked out with holiday decorations. And, our talented chefs are hard at work creating the perfect holiday menu for the seniors in our communities around the country.
We encourage our residents to get involved in the many festive activities that take place between now and the New Year because spending time with friends and neighbors is truly the reason for the season. Socializing can be the best medicine for overcoming the anxiety that can be brought on by the holidays.
Sonida Senior Living wishes you and all of your loved ones a happy and safe holiday season!
Learn more about a community near you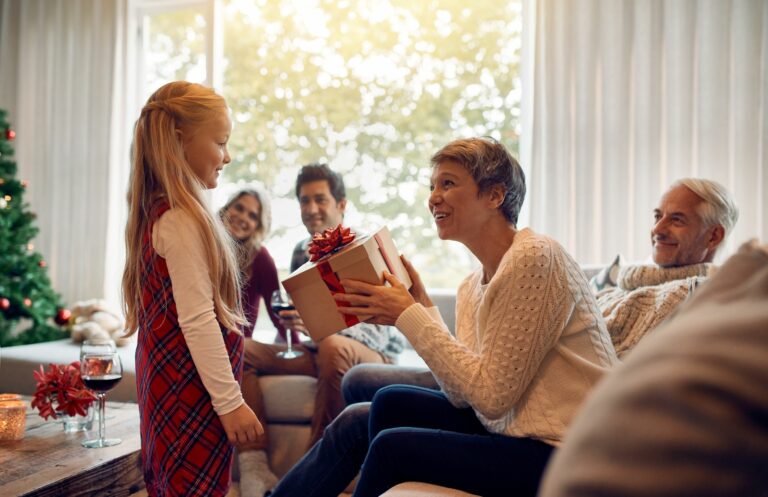 Gift Guide for Seniors: 10 Ideas for 2022
We invite you to wrap your mind around these gift ideas not just for this season but for any time of year.
Read blog
Find a community
If you're a senior or caregiver looking for independent living, assisted living or memory care services for you or your loved one, contact us to schedule a tour or request information about a community near you.