Starting as early as October, seasonal sales kick into high gear. Whether purchasing Christmas or Hanukkah gifts for your grandkids or picking up a little something special for yourself, Black Friday is one of the best times to get into the season of giving.
This day-after-Thanksgiving tradition has changed a lot over the years, thanks to online shopping and Cyber Monday (the Monday following Thanksgiving).
Black Friday Information for 2022
When is Black Friday 2022?
Black Friday will be on November 25 this year.
Why is it called Black Friday?
The term Black Friday originated in the 1960s. When the annual Army-Navy football game took place in Philadelphia, large crowds would descend on the city. This would create chaos for the local police officers. They would call the day "Black Friday" because the crowds would come on the Friday before the Saturday football game.
Since there were so many people in town, stores wanted to use the phrase to entice shoppers to visit their locations. After trying the phrase "Big Friday," stores eventually switched back to Black Friday in the 1980s. They preferred Black Friday because the accountants would use black ink to symbolize profits (versus red ink for losses). The term stuck and is now used nationwide!
How to find the best deals on Black Friday
Numerous stores participate in Black Friday specials. Below are a few places where seniors can find the best deals:
You can find other Black Friday deals at a store near you here.
The endless lines that used to form outside big-box stores the night before Black Friday have become a thing of the past. There are now smarter ways people, and seniors especially, can shop on Black Friday that don't require waiting in long lines.
By taking advantage of the tips below, you can find the best Black Friday deals available, whether you're planning to shop in-person or online.
Shopping in person on Black Friday
Check store hours first
If you are planning to hit the stores early, be sure to check when Black Friday sales are actually set to start. Some stores begin sales on Thanksgiving Day, while others are closed the entire day and don't open until Friday. Since the pandemic, a few stores have made the switch to only offering online promotions.
Seniors should still expect long lines and crowds on Friday, so be prepared. Sites such as blackfriday.com keep a list of stores and hours so you can review them before heading out.
Shop when there are fewer people
The crowds on Black Friday can be overwhelming for seniors. Camping out all night to pick up special doorbusters in the wee hours of the morning can leave you exposed to the elements. The best way to avoid the crowds is to go shopping during lower traffic times like early in the morning or right before stores close.
Many of our Sonida Senior Living communities offer scheduled courtesy transportation, so getting a group of your neighbors together to head to the mall could be a fun way to approach the shopping season. Plus, if you go in a group with a driver, you won't have to worry about parking, which can be a nightmare this time of year.
Budget and research special offers
To get the most out of your Black Friday shopping trip, do your research well beforehand and stick to a budget. Build out a list of all the items you'd like to purchase, and don't stray.
Doorbuster deals are designed to lure you into a store, but additional sales scattered throughout the shopping center could have you buying more than you anticipated. Stick to your list and you'll get in and out in no time.
Doing a little bit of research is also key to finding a good deal on a quality product. Keep in mind that the big-ticket items and the doorbuster deals aren't necessarily the best products on the market. In many cases, the real deals are moderately discounted items, not the eye-catching display.
Knowing what you're buying is an important part of your Black Friday strategy. The Better Business Bureau recommends you read the fine print and do your research so you get the best product for the best price.
No matter what you purchase, it's wise to store the receipt in a safe place in your home, at least until after your loved one opens the gift and makes sure it works or fits properly. Stores are more inclined to return an item or refund your purchase price if a receipt is present.
Online shopping on Black Friday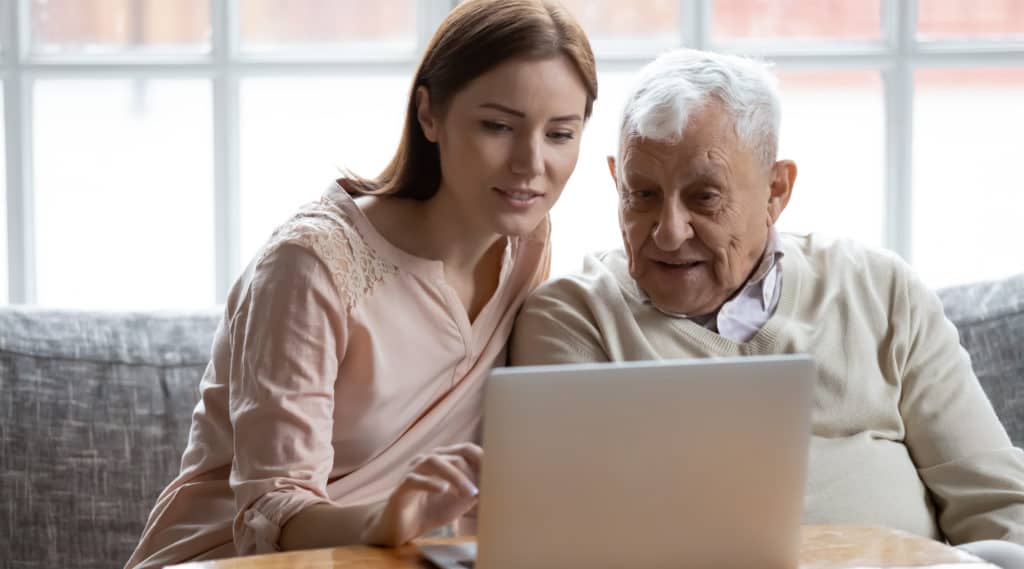 Why go to the store when you can buy gifts from the comfort of your home? Although some seniors may not feel tech-savvy enough for the online shopping experience, there's no need to fear. The online experience couldn't be more easy and efficient nowadays. If you are unsure of your technology skills, invite your daughter, son or grandchild over to help.
That special toy airplane or doll you want to purchase for your grandkids may already be sold out at your local store, but there's a good chance it will be available online from the same store. Online shopping is the perfect way to get in on the sales while avoiding the drive to the store.
Allocate time for shipping
Shipping may take longer than normal, thanks to the pandemic, supply chain issues and worker shortages. Online shopping is also heightened during the holiday season. Be sure to order your presents as far in advance as possible so you have plenty of time to receive them and return them if needed.
One of the only downsides to ordering gifts online is that you won't get them immediately. With a little bit of planning and plenty of time, they will however arrive at your home with plenty of time to wrap.
Happy Holidays from Sonida Senior Living!
As you shop this year, don't forget that the best gift you can often give is a season full of memories with your family. Savor that gift!
Learn more about a community near you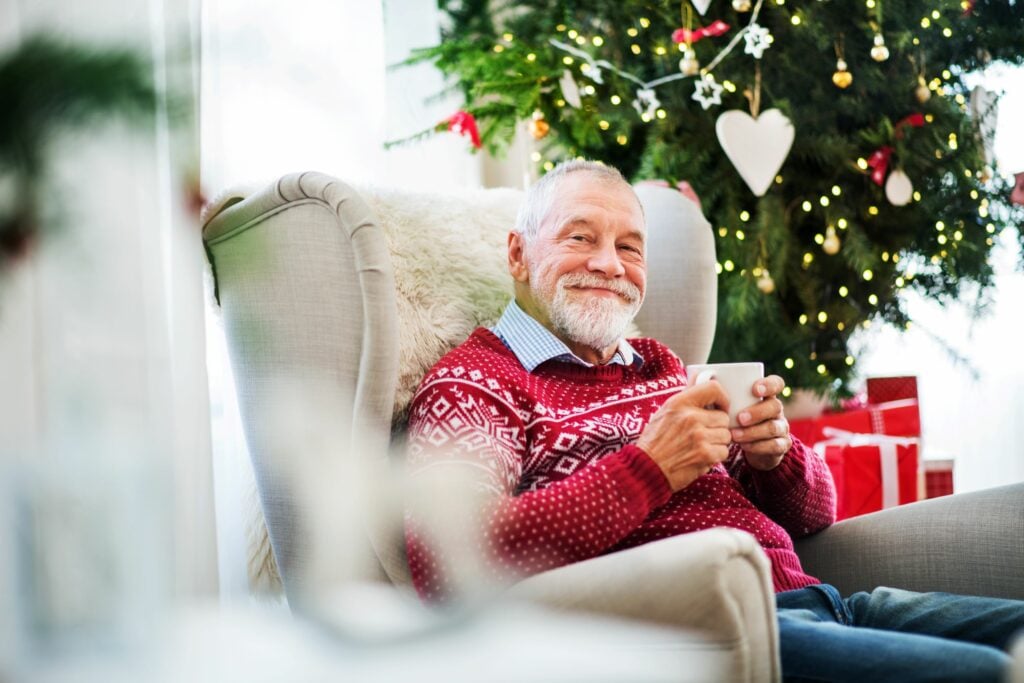 Home for the Holidays: Why the Holidays are One of the Best Times of Year at Senior Living Communities
Living in a senior community is especially fun during the holidays, thanks to the celebrations and camaraderie that takes place every day.
Read blog
Find a community
If you're a senior or caregiver looking for independent living, assisted living or memory care services for you or your loved one, contact us to schedule a tour or request information about a community near you.