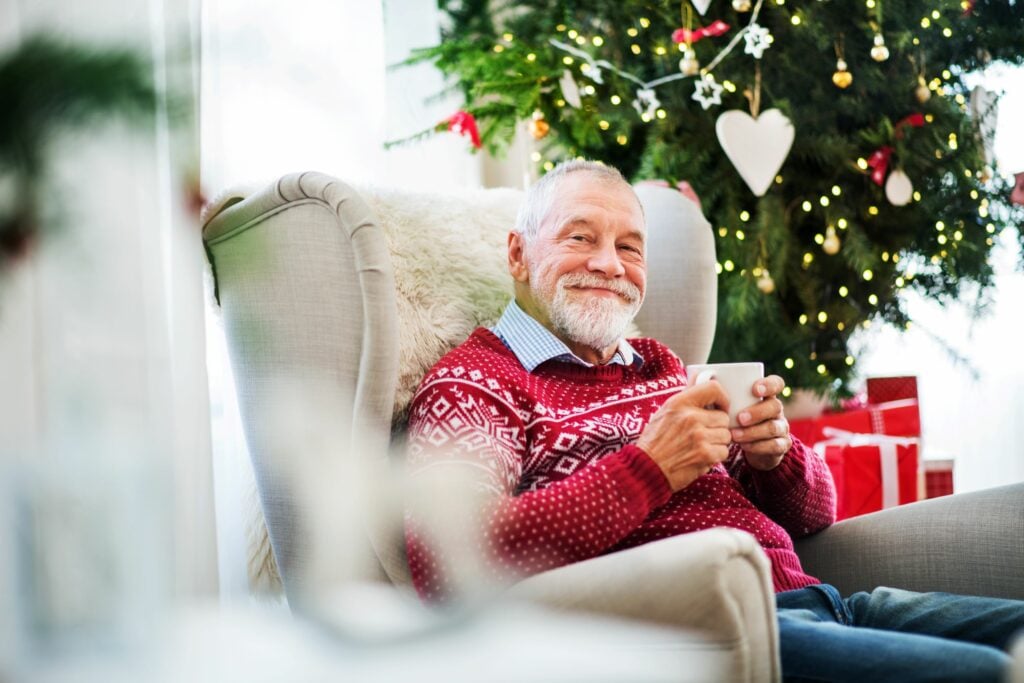 Have your parents or grandparents been complaining about the upcoming winter season? Maybe they feel unsafe driving in the snow or are feeling anxious about all of the work that goes into hosting a family gathering.
Seniors can greatly benefit from a community atmosphere year-round. Living in a senior community is especially fun during the holidays, thanks to the celebrations and camaraderie that takes place every day, including lively events, tasty meals and seasonal decorations.
While many think that another holiday at home is meaningful or sentimental, the reality is that the holidays can actually be lonely or challenging for many seniors, particularly if they're alone.
If you ask us, the holidays are the best time of year to live in a senior living community.
No more lonely holidays
While the holiday season is cheerful for many, it can be isolating for seniors. Maybe they recently lost a spouse, live alone or have no family nearby. Visiting your parents or grandparents only during the holidays may not be enough socialization for them.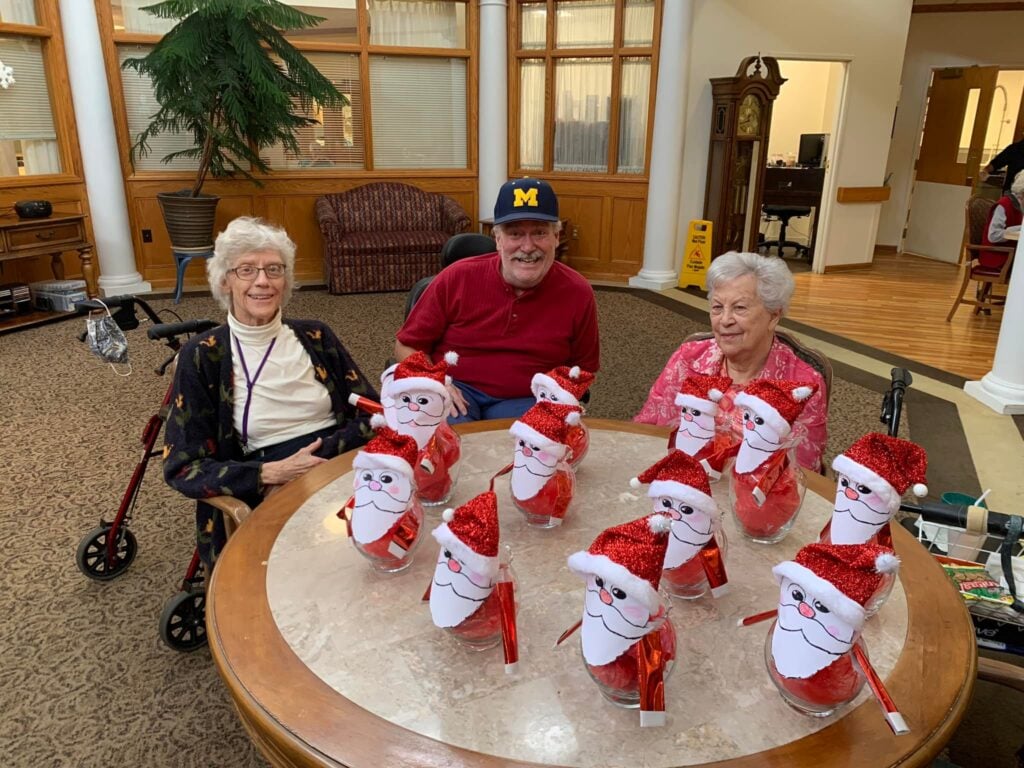 There are countless benefits to having an active social life during your golden years, including:
Improved wellness
Reduced risk of depression and anxiety
Enhanced self-esteem
Living at a senior living community can greatly improve the quality of life for seniors. Meeting new friends is easy because of close proximity and daily opportunities for interaction, such as classes, meals and entertainment. The holidays can once again be a joyful time surrounded by people and festive happenings.
Convenient housing for seniors
If your loved one is worried about maintaining their home during the holidays, a senior living community can provide ease of mind.
In a community, your loved one won't have to worry about having to climb on the roof to hang up Christmas lights, drag out boxes of decorations from the basement or shovel the driveway when it snows. A senior community takes care of all of these chores so your parents or grandparents can simply enjoy their retirement.
Senior living apartments tend to be smaller than the homes most of your elderly relatives may be living in, but the smaller size actually comes with a few benefits. Senior living residents have access to services like housekeeping, courtesy transportation and professionally trained chefs. Common on-site community amenities, such as an activity center, courtyard and chapel, further enhance the quality of life.
The cost of living can even be cheaper because items like utilities and meals are included in the monthly rent.
Seasonal activities and meals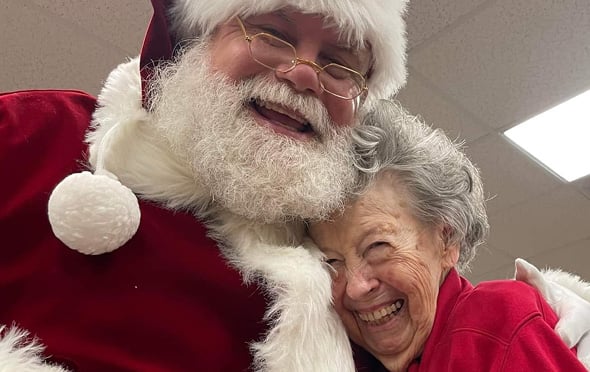 Senior living communities offer activities every day, ranging from bingo and homemade crafts to live entertainment and exercise classes.
During the holidays, residents can enjoy a festive, decorated atmosphere that can help them get in a cheerful spirit. They can even participate in activities like gingerbread house decorating, Christmas movies and Santa crafts. Local Christmas carolers may even make a surprise visit!
In the dining hall, enjoy a delicious meal among neighbors, including all the traditional fixings. Many Sonida Senior Living communities have private dining rooms so seniors can host nearby friends and family for a meal.
Find a senior community near you
If you know of someone that is alone during this holiday season, moving to a senior living community could be the answer to lifting their spirits and helping them find joy in the holiday season. Find a community near you.
If you're looking for structure and community while aging in place, consider independent living, assisted living or memory care services. Contact us to schedule a tour or request more information about a community near you.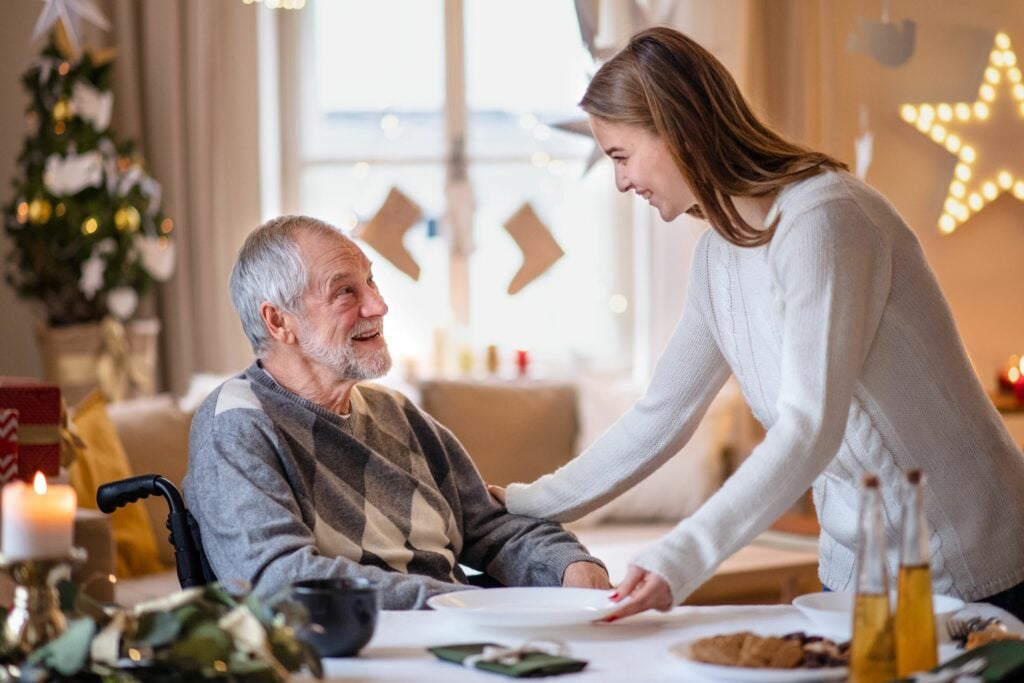 Helping Seniors with Dementia and Alzheimer's During the Holidays
During the holiday season, it's more important than ever to remember to include your senior loved ones who are living with dementia or Alzheimer's.
Read blog
Find a community
If you're a senior or caregiver looking for independent living, assisted living or memory care services for you or your loved one, contact us to schedule a tour or request information about a community near you.