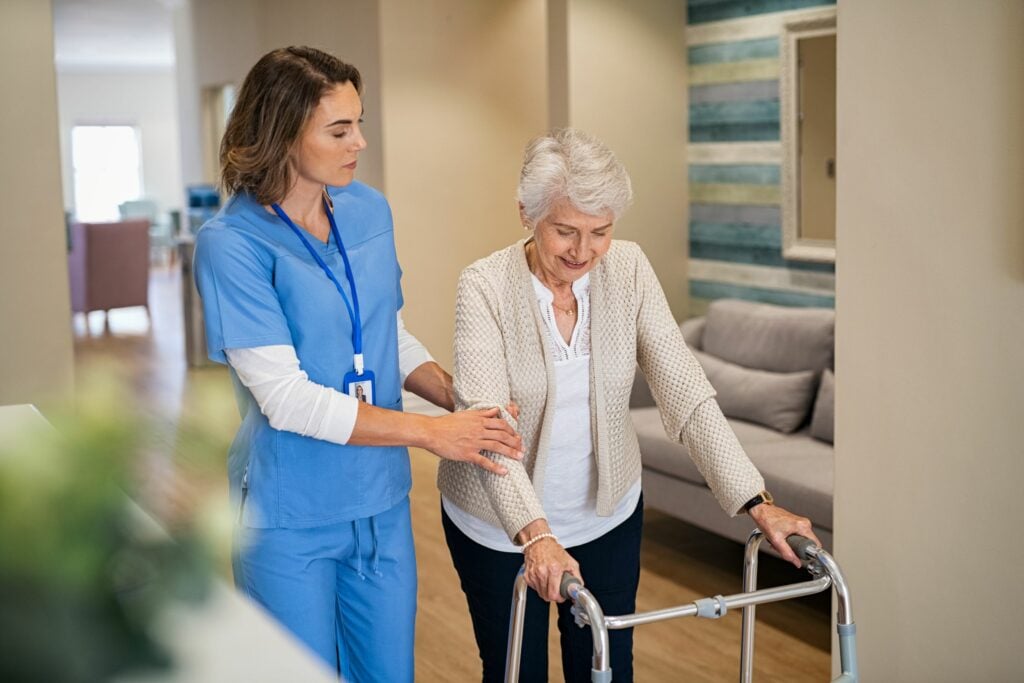 Are you wondering if the senior in your life might be in need of assisted living?
If you have an aging parent or loved one who is no longer able to care for themselves or live alone safely, senior living could be the answer. Making the move to an assisted living community can improve quality of life and bring peace of mind.
Below are five questions that might help you determine if an assisted living community would be a good fit.
1. Is homeownership becoming too complex or expensive?
For aging adults, maintaining a home can start to feel like a burden or a full-time job.
If it sounds nice to be able to forget about shoveling snow, cleaning the gutters, mowing the lawn, vacuuming and dusting, it may be time for a change. One of the biggest benefits of an assisted living facility is that the on-site team takes care of all of these tasks.
Most assisted living communities not only take care of the outside chores but also offer housekeeping and laundry services. If your loved one can no longer safely or comfortably carry a laundry basket or bend over to clean the bathroom, the care team at an assisted living facility can provide those services.
2. Is it hard to keep up with personal care?
Does your loved one still practice good hygiene habits? Are they able to comfortably and effectively bathe regularly, go to the bathroom on their own, get dressed and clean their face, nails, teeth and hair?
If the senior in your life needs reminders to practice good hygiene, an assisted living community can help. Staff are on-call 24/7 and can help with any needed personal care assistance, including incontinence care and grooming assistance.
Learn more about a community near you
3. Does medication management feel overwhelming?
Do you have to remind the senior in your life to take their medication? Do they occasionally miss doses?
It can be challenging to keep track of multiple medications, especially the older we get. That's why assisted living communities offer medication reminders and medication management (administering medication) as part of their services.
4. Have daily tasks become challenging?
Can the senior in your life still navigate daily life without assistance, including tasks such as walking, eating, cooking and driving?
Assisted living is designed for seniors who need extra help with tasks of daily living. Most assisted living communities offer three healthy meals a day and can provide assistance with cutting food and eating. They also offer scheduled transportation to doctor appointments or around the city and help with walking or rolling around the community.
5. Have social habits changed?
Does the senior in your life live alone? Do they desire more social interaction with peers?
An often-overlooked aspect of aging is isolation.
But it's never too late in life to make new friends! At an assisted living facility, seniors have the opportunity to participate in a variety of social activities, such as arts and crafts, happy hour, movie nights, exercise classes and social or hobby clubs. Social interaction is extremely important for the health of seniors and is a central focus of assisted living.
Contact our Trusted Advisors
At Sonida Senior Living, we have knowledgeable senior living experts available to help answer your questions about assisted living. Our team of trusted advisors is made up of experts from around the country who specialize in helping families find the best senior living solutions for their unique situations. Together, they have helped many families find the best senior living solutions for their unique situations.
Let our team of senior living experts help you determine the right level of care and find a community to meet your needs.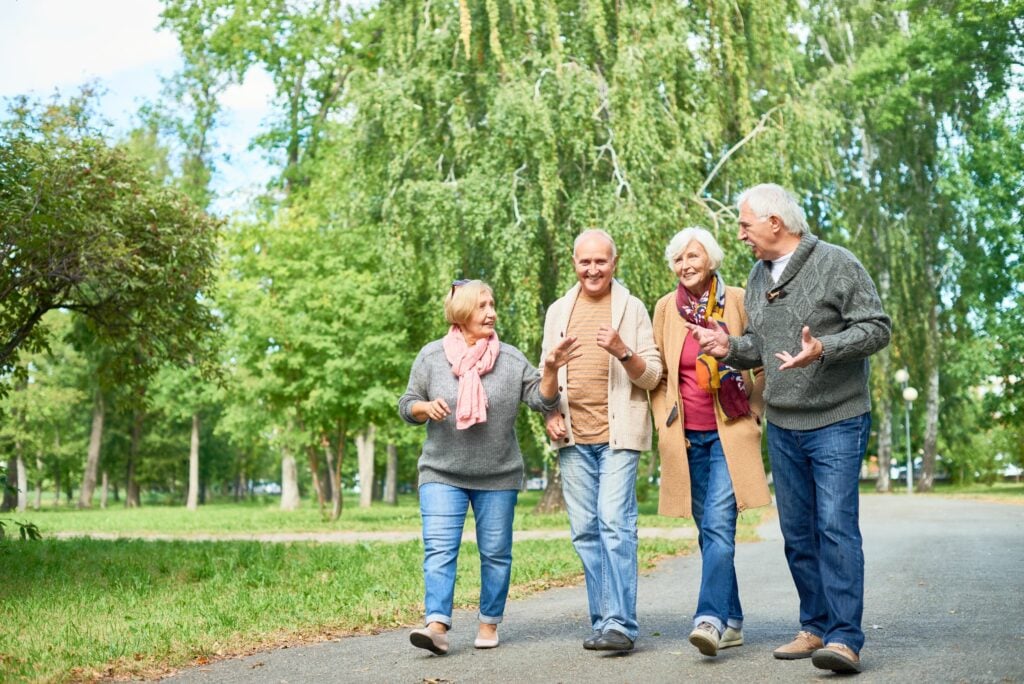 5 Tips to Downsize Before Moving into Your Senior Apartment
Making the transition to an apartment in a senior living community might seem a little daunting. But there are a lot of advantages to downsizing.
Read blog
Find a community
If you're a senior or caregiver looking for independent living, assisted living or memory care services for you or your loved one, contact us to schedule a tour or request information about a community near you.