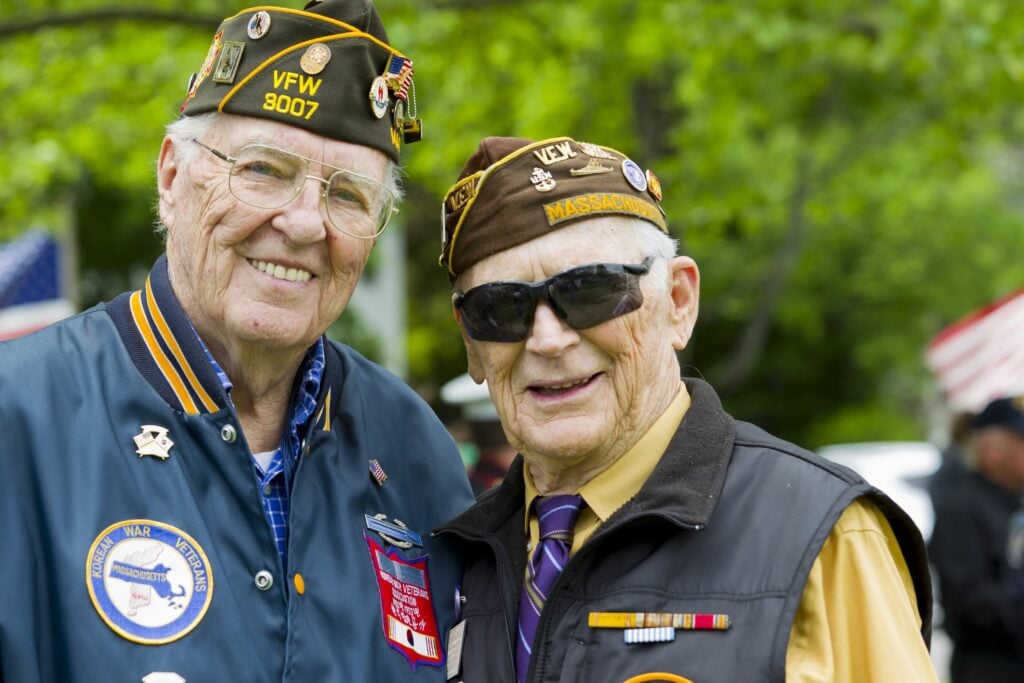 Are you or a loved one aware of the many senior living benefits available to veterans?
Veterans benefits
As a veteran in the United States of America, you automatically qualify for many benefits, especially as you age.
As you age and enter the next phase of life, you may consider making a change to your living situation to better meet your needs. This is especially true if you are living alone, begin having physical or mental limitations, or are the spouse or dependent of a veteran currently in a situation where veterans benefits may be able to help you.
Who qualifies for veterans benefits:
Anyone who has actively served in the military, naval, or air services and was either discharged or released honorably.
National Guard members and Reservists had to have been called to active duty (other than for training only) by a Federal order and finished the full period for which the Federal Government ordered them to active duty.
A dependent of a veteran.
Surviving spouse, parent or child of a deceased veteran.
Aid & Attendance
In addition to the Veterans Affairs (VA) pension, the Aid & Attendance benefit can help offset the cost of senior living, including assisted living and nursing homes.
A main perk of the Aid & Attendance benefit involves income. If your income is above the minimum required for the VA pension, you may still qualify for Aid & Attendance, especially if you have a large medical expense or ongoing expenses such as requiring care at a skilled nursing facility (sometimes called a nursing home) or assisted living costs.
Additional requirements include:
The veteran served at least 90 days of active military duty AND at least one day of service during wartime.
Honorable discharge and discharge conditions must be anything other than dishonorable.
Veteran or veteran's spouse requires assistance with daily living activities which can include dressing, bathing, feeding, or help with prosthetic devices. OR
You are bedridden and your disability requires you to remain in bed apart from any prescribed course of convalescence or treatment. OR
You are a patient in a skilled nursing facility with diminished mental or physical capacity. OR
Your visual acuity is 5/200 or less in both eyes,also known as concentric contraction of the visual field to five degrees or less.
If all of these requirements have been met, the VA will determine eligibility benefits by adjusting for unreimbursed medical expenses (home health care, assisted living, nursing home) from your household total income. According to Veterans Affairs, "if the remaining income amount falls below the annual income threshold for the Aid & Attendance benefit, VA pays the difference between the claimant's household income and the Aid & Attendance threshold."
Income thresholds are as follows:
Less than $20,447 without dependents
$24,239 with one dependent
$13,138 as a surviving spouse with no dependents
$16,056 as the spouse of a living veteran
The surviving spouse may not receive Aid & Attendance benefits and Housebound benefits at the same time.
To sign up for benefits, visit your regional VA office or contact your VA pension management center.
VA pensions
VA pensions are paid to wartime veterans who have limited or no income, are 65 years old or older, or under 65 and are permanently disabled. Veterans living in nursing homes or who are receiving Social Security disability payments also may qualify for a VA pension.
Additional requirements to be eligible for a VA pension include:
Veteran must have been discharged under conditions other than dishonorable. AND
Served at a minimum of 90 days of active military service, with at LEAST one day serving during war time. AND
Veteran's income for VA purposes must be below the maximum annual pension rate as set by Congress.
Income thresholds:
Veteran's yearly income must be less than $12,236 with a spouse or child, or $16,051 with one dependent.
Visit your VA pension management center to learn more or sign up for benefits.
Survivors Pension
Qualified survivors of a veteran are entitled to VA Survivors Pension. This benefit offers monthly payments to surviving spouses and unmarried dependent children of wartime veterans.
Eligibility requirements:
Veteran's spouse has not remarried after the death of the veteran AND the veteran didn't receive a dishonorable discharge AND their service meets one of the following requirements:

Veteran entered active duty on or before September 7, 1980 and served at LEAST 90 days of active military service, with at least ONE day during a wartime period. OR
Veteran entered active duty after September 7, 1980 and served at least 24 months or the full period for which they were called or ordered to active duty, with at least ONE day during a wartime period. OR
Veteran was an officer and started on active duty after October 16, 1981 and had not previously served on active duty for at least 24 months.
Income thresholds:
Survivor's yearly family income and net worth must meet certain limits set by Congress. The net worth equals the value of everything you own except house, car, and most home furnishings, minus any debt you owe.
For children of deceased wartime veterans, they may be eligible if they are unmarried and meet at least ONE of the below requirements:
Under the age of 18. OR
Under the age of 23 and attending a VA-approved school. OR
Unable to care for themselves due to a disability that occurred before the age of 18.
To learn more about Survivors Pension or to apply, click here.
Housebound benefit
The Housebound benefit is a payment in ADDITION to basic pension for those who receive care in their home or in a family member's home. A few things to note as related to this particular benefit:
Veteran must establish eligibility for VA pension.
Housebound benefits are based on a higher income limit than a basic VA pension. If the veteran is income ineligible for the pension, they could qualify for Housebound benefits.
Eligibility requirements:
Veteran has a permanent disability evaluated as 100 percent disabling AND due to the disability, Veteran is permanently and substantially confined to their premises. OR
Veteran has a permanent disability evaluated as 100 percent disabling AND another disability or disabilities evaluated as 60 percent or more disabling.
Income thresholds:
Veteran income must be less than $14,978 without dependents or $18,773 with dependents.
To learn more or sign up for Housebound Benefits, click here.
Veteran Readiness and Employment (VR&E)
Veterans who have a service-connected disability that limits their ability to work or prevents them from working can apply and access benefits from the VR&E program. Formerly known as Chapter 31, this program helps veterans with employment options in addition to addressing education or training needs. Family members of veterans may also qualify for certain benefits.
Eligibility requirements:
Veteran did not receive a dishonorable discharge. AND
Veteran has a service-connected disability rating of at least 10% from the VA.
To apply for VR&E benefits, click here.
Paying for senior living as a veteran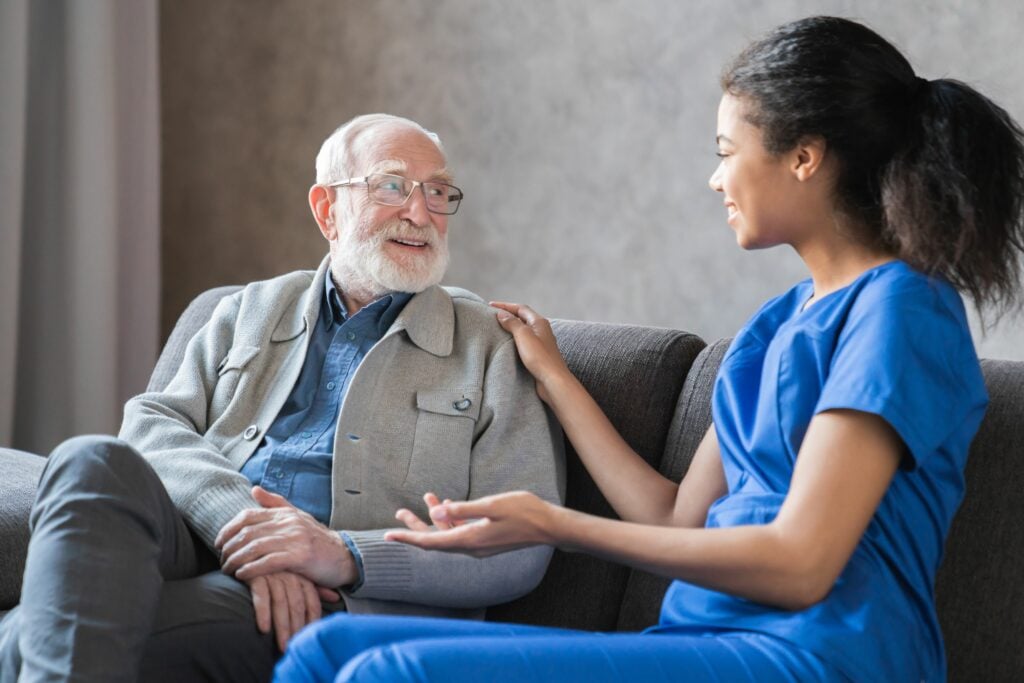 Trying to determine how to pay for senior living as a veteran can be confusing, but there are many resources available to guide you through the process. One of the first decisions you will need to make is what level of support you need in senior living.
Below is a helpful outline of the different levels of care that can be found within senior living communities and the different levels of benefits available to you as a veteran.
Independent living
Independent living is a great option for seniors who are capable of living on their own but would like help with chores such as cooking and housekeeping. Another benefit of independent living is access to all kinds of activities and social events offered by the senior living community where you can socialize and make new friends.
If you meet certain requirements, you may be eligible for benefits to cover independent living services.
You can read all the VA requirements here.
Assisted living
Typically, the VA does not pay the entire cost of assisted living. However, they may pay for some services through Aid & Attendance.
See if you qualify by checking the VA website here.
Memory care
The VA offers many memory care options for veterans, including Aid & Attendance or Veteran-Directed Home Based Care.
Read more about memory care for senior veterans here.
Respite care
The VA may pay for up to 30 days a year of respite care, as long as the veteran meets requirements and is enrolled in the VA healthcare system. Read all the requirements here.
Additionally, the Veteran-Directed Care Program typically covers respite care for veterans.
Schedule a tour at a community near you
To learn more about Sonida Senior Living communities and our senior living services for your loved one, simply contact us to schedule a tour or request more information about a community near you.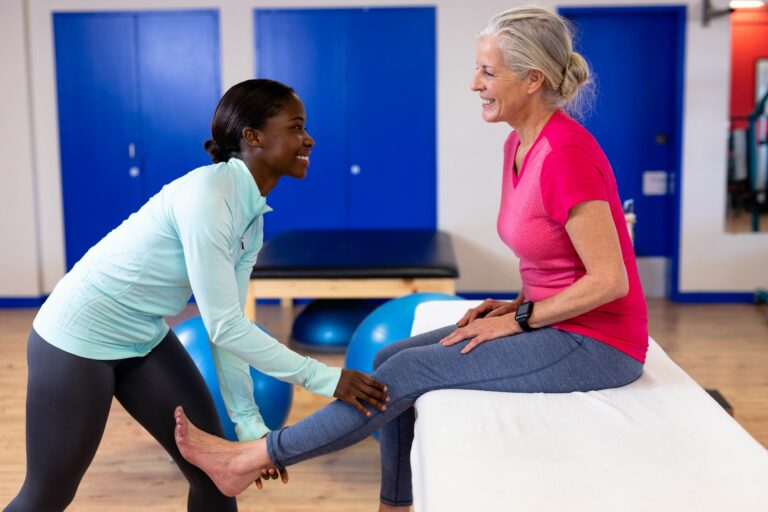 The Importance of Physical Therapy for Seniors
Physical therapy can help seniors increase their mobility and maintain their independence longer.
Read blog
Find a community
If you're a senior or caregiver looking for independent living, assisted living or memory care services for you or your loved one, contact us to schedule a tour or request information about a community near you.