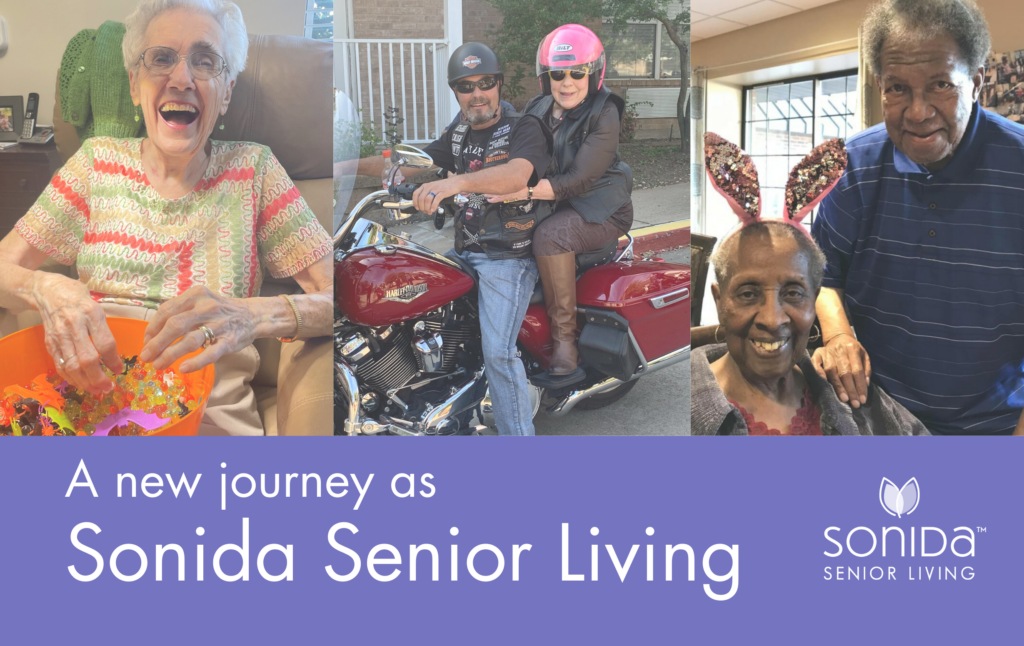 Capital Senior Living is now Sonida Senior Living
At the heart of what we do is our mission to bring quality senior living to life. By focusing on what matters most, we provide comfortable, safe, affordable communities where residents can form friendships, enjoy new experiences and receive personalized care from dedicated team members who treat them like family.
Over the past few years, we have been diligently working to ensure our public presence demonstrates the heart of our company and what makes each of our communities across the country so special.
In 2019, we updated our branding to be more vibrant and inviting, better reflecting life in our communities. Then in 2020, we launched our new website that incorporated our new look.
But there was still one missing piece of the puzzle: a company name that fully encompassed who we are and the exciting journey that lies ahead for our residents and team members.
Today, we are excited to announce that our company name is transitioning from Capital Senior Living to Sonida Senior Living to complete this transformation.
While our corporate name is changing, the names of our individual communities will remain the same.
The story behind Sonida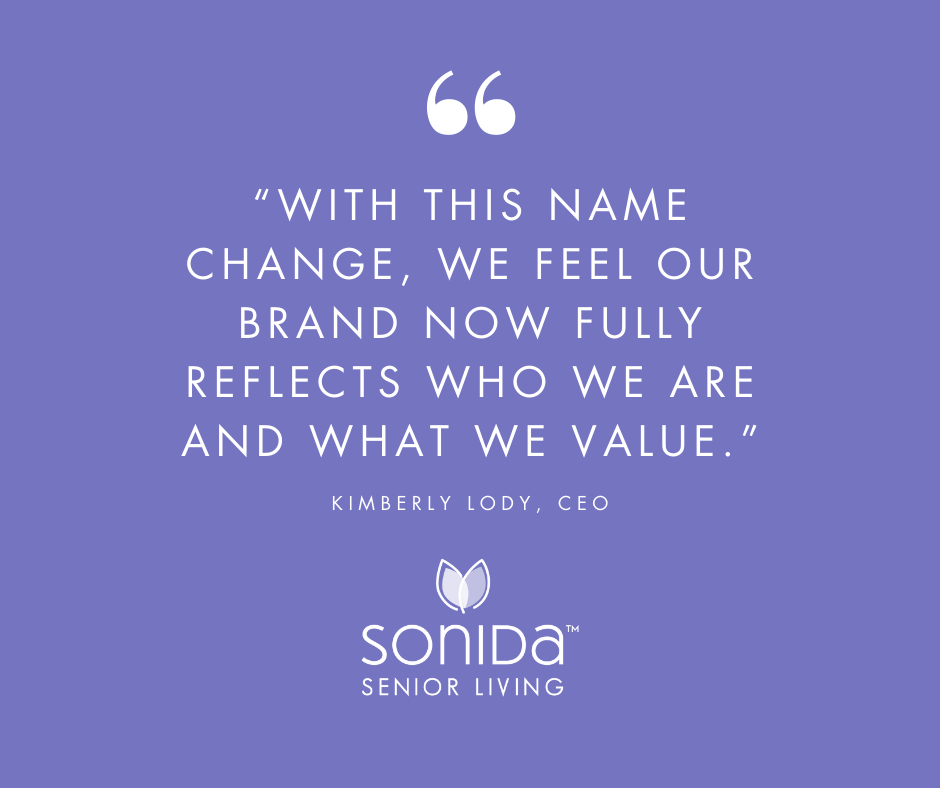 So how did we settle on the name Sonida? Good question! Our new name (pronounced Soh-nee-dah) blends the words sonata—a long piece of music usually made up of several parts—and vida, or life. This name quite truly represents who we are: Sonida Senior Living communities are filled with the music of life.
Our new tagline, 'Find your joy here,' is an invitation to our residents, their families and our team members to step through the doors of our communities and experience a welcoming environment where they can thrive.
Our commitment
While we have changed our name, we have not changed our values.
All of our communities are dedicated to providing residents with the best senior living experience. We do this by consistently delivering the highest quality in the following areas:
Comfort & ambiance: From cozy apartments and cheerful dining spaces, to inviting common areas and manicured gardens and grounds—the whole community is home.
Experiences & enrichment: Our communities serve up delicious meals and hometown favorites; plan activities, events and outings that educate, entertain and delight; and offer classes that enhance physical, mental and spiritual wellness.
Connection & community: The friendly faces that show up each day treat residents as friends and serve as caregivers, advocates and often as surrogate family. We know our residents as individuals and provide care that fulfills their needs and their preferences.
Find your joy at Sonida Senior Living Community
We'd love to show you around one of our communities and get to know you. Find your community here or connect with a trusted advisor to get your questions answered.
Find a community
If you're a senior or caregiver looking for independent living, assisted living or memory care services for you or your loved one, contact us to schedule a tour or request information about a community near you.