After a loved one passes away, the grieving process can be difficult for you and all of your family members and friends. But, there's a way to extend your loved one's legacy and ensure his or her memory isn't forgotten. 
How you choose to memorialize your loved ones is up to you – unless it was pre-planned by them. From tangible trinkets and actions with lasting effects to supporting charitable organizations, there are a variety of ways you can ensure your loved one isn't forgotten beyond purchasing a plaque, park bench or memorial brick at their favorite location. 
Actionable Memorials 
Actions speak louder than words, and that's true when memorializing loved ones. Actionable memorials can reflect the deceased's passions, interests and organizations they support. 
Place their ashes in a biodegradable urn that will eventually help flowers and trees grow.
Volunteer at an organization they believed in and take up an initiative that they were passionate about.
Make donations to charities or help fund projects such as a mountain reforestation project.
Ashes can be placed in fireworks so they can be scattered during a celebration.
Annual candle lightings can pay tribute to a person years after they are gone. 
Physical Memorials and Keepsakes 
Sometimes a more tangible memorial can help those who are grieving accept their loss. Physical objects that can be kept and easily accessed allow you to reflect fondly on those who have passed away and symbolically ensure they are always with you. 
Tributes and Dedications 
Dedicating time, money or items in the name of a deceased loved one can help memorialize them. Although more symbolic than tangible, these memorials can positively affect the environment and sometimes can provide closure. 
Memorializing a loved one is an additional step in the usual funeral services process. For some, it helps ensure that a deceased family member or friend is remembered. For others, it's a way to ease the grieving process. 
It may seem like a discussion that you can have "soon" with a loved one, but it's important to talk about funeral arrangements and options now so that you will always be prepared.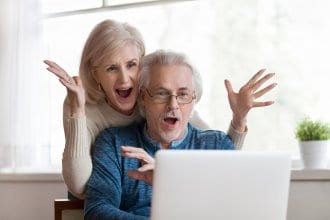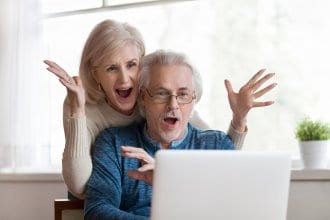 7 Ways to Show Your Senior Parents Love All Year Long
It's sometimes difficult to maintain that sense of closeness with your senior loved ones after the holidays wrap up. Here are some tips to spread the love.
Read blog
Find a community
If you're a senior or caregiver looking for independent living, assisted living or memory care services for you or your loved one, contact us to schedule a tour or request information about a community near you.