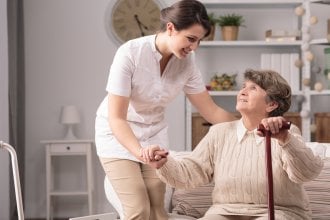 Not all heroes wear a cape. Some are driven by compassion. November is National Family Caregiver's month and during this special month, Sonida Senior Living salutes these modern-day heroes for the job they do. Many of our communities across the country host support groups for family members who double as heroes so they can share their success stories and triumphs as well as their challenges. Caregiving doesn't come with an instruction manual, so it's up to each individual protector to not only watch over their loved one but to take care of himself or herself.
There are approximately 34 million Americans who have provided care to an adult age 50 or older. Their tasks vary from shopping, food preparation and housekeeping to doing laundry, providing transportation and giving medication. In most cases, caregivers provide around-the-clock attention while managing their own careers and families. They may also be responsible for feeding, dressing, grooming, bathing, coordinating physician visits and managing financial matters. It's in these situations where it's evident how incredibly strong, caring, loving and capable they are.
"One problem family caregivers have is to think they should do it all," said Jan L. Welsh, owner of Special Care for Older Adults, LLC and a certified member of the Aging Life Care Association. "They don't sleep, their nutrition fails and their routines get altered, and that's how they get burnout so quickly."
Connie McKenzie, owner of Firstat Nursing Services and a member of the non-profit organization that helps family members through the process of caregiving, adds: "This process is like wearing an oxygen mask in an airplane. You put your mask on first and then take care of the ones around you."
For caregivers themselves, these experts agree that too many get so wrapped up in caring for their loved ones that they neglect themselves. They recommend that as a loved one ages, the more important thing to do is seek help from a professional. That could include Independent Living, Assisted Living or Memory Care services from a trusted network such as Sonida Senior Living.
In celebration of National Family Caregivers Month, here are a few ways to show your appreciation for the caregivers in your life during the month and throughout the year ahead:
Week 1: November 1-5
Celebrate the efforts of family caregivers – Start the month by showing your pride on having a partner, parent, friend or relative that is a caregiver. Tell them how proud and grateful you are for having them in your life. You can laud them by showing your support, raising caregiving issues and helping them find programs that support caregivers such as churches, government initiatives and community outreach events. A small gesture goes a long way.
Week 2: November 6-12
Make them feel appreciated – Many family members take care of their seniors because they want their loved ones to live a longer and happier life. However, small gestures of appreciation can never go wrong. A present such as a gift card, bouquet of flowers or massage after a long day will show them how grateful you are for having them in your life.
Week 3: November 12-19
Give them a break – Caregivers often experience stress, fatigue and burnout. That's why this could be one of the best ways to acknowledge them. Give them a chance to do something fun. Even small moments when they can indulge in a longer shower, read a book or simply enjoy a movie will bring great amounts of relaxation.
Week 4: November 20-26
Offer to help them get ready for the holidays – This is Thanksgiving week. As we get ready to celebrate the beginning of the holiday season, this could be a good time to show your gratitude to your caregiver and help him or her get ready as well. Whether it's prepping for Thanksgiving or putting the Christmas lights on the tree, the gift of your time and support can help them relax and enjoy the true spirit the holidays.
Week 5: November 27-30
Bring your caregiver to Mindfulness classes –Practicing mindfulness allows caregivers to be in the moment and remain present, which can ease their stress and help prevent burnout. Try some yoga, aromatherapy, meditation, progressive muscle relaxation and visualization as well.
Sources: Caregiver Online, Huffpost, Alzheimer's Association, DARTS.org, SeniorsMatter.com, White House Archives, Government Publishing Office.
*** This blog post has been edited since its original publication date.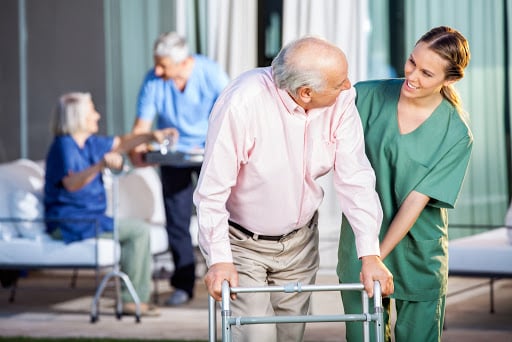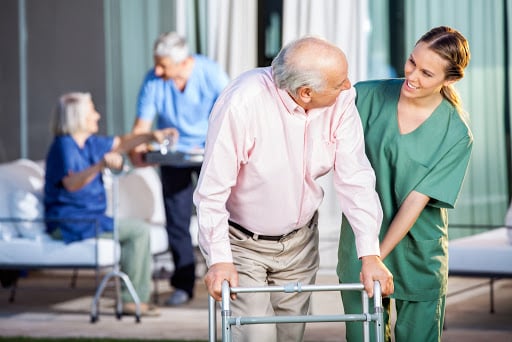 Three Questions to Ask Yourself Before You Become a Caregiver to Your Aging Parents
If you have an elderly parent or relative who needs or will need a full-time caregiver or assisted living, you're not alone.
Read blog
Find a community
If you're a senior or caregiver looking for independent living, assisted living or memory care services for you or your loved one, contact us to schedule a tour or request information about a community near you.