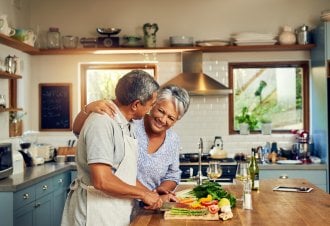 Unless you're in Florida or California, you're probably used to cold weather this time of year. After all, it's winter in the United States. And, since an arctic blast is set to plunge temperatures in Wisconsin, Illinois and even Texas this weekend, that chilliness may invite cozy cravings – anything from gathering around the fireplace in your common area to putting on a pot of soup in your apartment to share with neighbors.
In honor of National Slow Cooking Month, here are some scrumptious slow cooker recipes that will keep seniors nice and toasty while also allowing them to flex their culinary skills in the kitchen:
Braised Fennel, Cannellini Beans and Italian Sausage: Colorful and cozy, this hearty dish is a version of chili that seniors will wish they had been cooking long ago. Sweet anise-flavored fennel bulb complements bitter radicchio for a bowl of warmth on a winter night. Set it on a low simmer and relish a rich, aromatic broth and tender vegetables that make eating veggies enjoyable. Recipe from MyRecipes
Beer-Braised Pot Roast: As if beer couldn't have had any better use, it lends its stout personality to this tender, slow-cooked pot roast. And, there's coffee, too? The blend of coffee and beer make for a deeply delectable gravy that will have seniors desiring seconds. This recipe also calls for pearl onions, small carrots, thyme and chuck roast served over grits. Recipe from MyRecipes
Gingery Steak and Brie Sliders with Balsamic Cranberry Sauce: No matter if you're feeding your neighbors or family members or contributing to your senior living community's potluck, these bite-sized treats serve as the perfect appetizer or meal. The sliders are filled with festive flavors, no matter what the holiday or season. Salt the short ribs and grate the ginger for a mouthful of cheer. These wintery bites are far more enjoyable than your average burger. Recipe from Half-Baked Harvest
Slow-Cooker Beef and Barley Stew: There's nothing quite like the fragrance of slow cooking stew. If you've been wanting to perfect your stew techniques, this wintery concoction is sure to help you in the process. This hearty beef stew recipe calls for a little patience and the perfect blend of nutty barley and tender mushrooms. Recipe from Kitchn
Uncle Jack's Mac-and-Cheese: This is not your basic mac-and-cheese fixing. Whether you're whipping up some as a side dish or making a heaping to last for a couple of cold nights, this easy recipe is perfect for getting the job done. All you need is a little macaroni, a generous amount of cheese and a hungry appetite. Recipe from Southern Living
Soulful Chicken Soup: This one's a classic. With the right amount of soul and chicken, this soup comes together to comfort you on a blistering winter night. Enjoy this aromatic blend of root veggies, fresh herbs and soothing broth. You'll find that this calls for a touch of citrus zest before you're able to devour, just what you need for a soulful-flavored bowl of comfort. Recipe from Southern Living
Crockpot Italian Chicken and Broccoli Rabe Chili: Is it even the winter if someone's not brewing up a fresh bowl of chili? The signature dark colors favor the winter times, while the Italian ingredients add a foreign twist to a typical dish. Heavy in veggies, this bowl of chili is actually pretty healthy, so you don't have to feel guilty about enjoying a few bowls. Recipe from Half-Baked Harvest
Apple-Dijon Pork Roast: Switch up this year's apple cider for something a little more scrumptious. This recipe adds an enticing twist to a practical dish. Take your favorite brand of apple juice and blend it with mustard and chicken broth. Drizzle it over juicy pork loin roast and you'll have yourself a winter-themed feast. Recipe from Taste of Home
You don't have to trade your old recipes for these, but add a little adventure in your 2019 with these slow cooker concoctions. Who knows, you might find your new favorite dish in the process. Either way, there is no doubt that you'll have the best spread at your next potluck, family dinner or holiday party.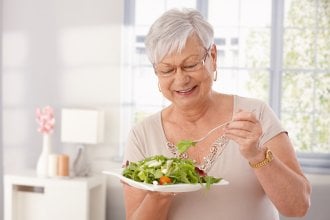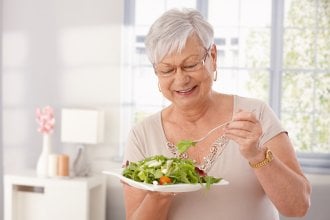 Senior nutrition: Feeding the body, mind and soul
Proper diets reduce the risks of heart disease, stroke, high blood pressure, diabetes, cancer and more.
Read blog
Find a community
If you're a senior or caregiver looking for independent living, assisted living or memory care services for you or your loved one, contact us to schedule a tour or request information about a community near you.