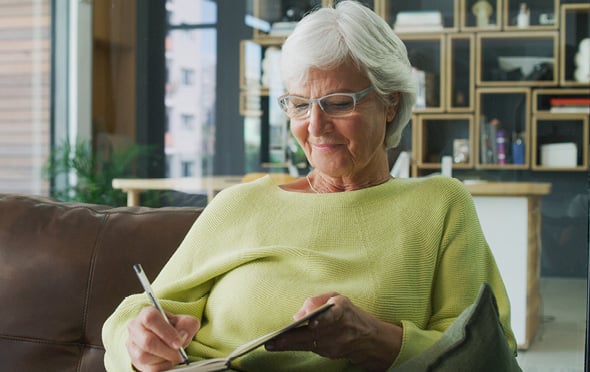 Lose weight. Enjoy life to the fullest. Stay fit and healthy. Spend more time with family. Do these sound familiar? When a new year rolls around, often it's accompanied by the urge to better our lives, guided by the promise of fulfilling our New Year's resolutions.
According to Statista, the top New Year's resolutions for 2022 included living healthier, personal improvement or happiness, losing weight and career or job-focused goals.
While some of these resolutions are applicable to seniors, some may not apply to your lifestyle. If you want to make 2023 your best year yet and are struggling to come up with an idea for a resolution, keep reading. We have five great resolution ideas for older adults below!
Goals for the new year
Resolution: Stay fit and healthy
Staying active and eating healthy is extremely important as you age. Make a resolution to improve your health in 2023 with one of these healthy lifestyle habits.
Make a commitment to workout at least two times per week. Attend a few wellness, walking, balance or exercise classes at your local gym or senior center each week to ease into making it part of a regular routine. If you prefer to work out on your own, head to the gym or search for an at-home workout video on YouTube – there are hundreds of options!
Commit to getting your steps in. Head outside several times a week (when the weather allows) and take a stroll around the neighborhood. Walk with a neighbor or friend to make the journey even more enjoyable!
Make thoughtful swaps in your diet. Working more nutrients into your diet doesn't have to be boring. Small swaps can add up to a big impact when it comes to nutrition. For example, if you're planning to have a cheeseburger for lunch, consider other opportunities to add in additional nutrients or cut back on calories. This might look like choosing a garden salad in place of fries as your side or picking a sugar-free dessert option.
Drink plenty of water to stay hydrated. Dehydration is a common problem among the elderly. If your goal in the new year is to increase water intake, find a bottle or cup you'll enjoy drinking out of that's easy to take on the go with you. You could even consider a water bottle that has hour markings on it, showing you how much to drink each hour.
Resolution: Spend more time with family and friends
Staying social offers plenty of benefits for seniors. Consider one of these ways to incorporate more time with your loved ones into your schedule.
Schedule a weekly or monthly family night. Invite your family to go shopping, try a new restaurant or find something fun to do in your city, such as attending a craft show or dinner theater.
Plan a family trip. Suggest a weekend getaway to visit nearby relatives or sightsee in a new area you have always wanted to visit.
Make time for a movie night. Pop some popcorn and watch a movie with your kids, grandkids or neighbors.
Utilize technology to stay in touch. When you can't be with family and friends physically, take advantage of technology to stay in touch. You can learn to email or text with loved ones and keep up with your grandkids on Facebook. If you're wanting to chat face-to-face, learn to use Skype, FaceTime or Zoom on your phone, tablet or computer.
Resolution: Learn a new skill or hobby
Looking to switch up your daily routine? Picking up a new skill or hobby is a great way to make your days more exciting. Variety is the spice of life!
Tackle one small challenge every day. Try and do a daily crossword or some other small challenge every day to keep your brain stimulated.
Make a difference in someone else's life. Dedicate your time to volunteering, whether it be at a church, non-profit organization or shelter.
Find a club. Join a club focused around one of your interests, whether it's painting, singing or crocheting.
Quit an unhealthy habit. In addition to starting new habits, try and ditch unhealthy ones, like smoking. It's never too late to improve your life.
Resolution: Organize your belongings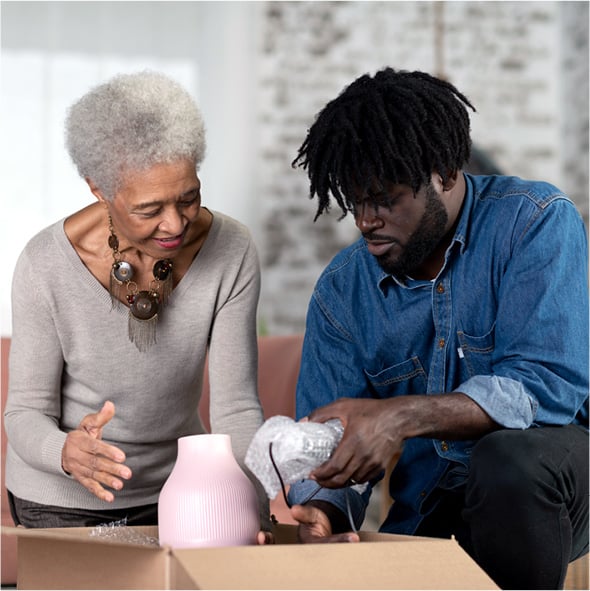 After the busyness of the holidays and during the winter months when you spend more time inside, get to work re-organizing your household.
Say goodbye to clutter. Declutter your closet and drawers by keeping what you love and getting rid of what you don't use anymore.
Donate unused items. Consider donating your unused or gently-used clothes, furniture and appliances. This can also include magazines and books you have already read.
Take out the trash. Throw away any worn-out or unusable possessions, like socks with holes, old shoes and stained towels.
Organize sentimental items. This might look like sorting through old photographs and labeling them so younger generations will understand and appreciate the significance of the photos.
Resolution: Enjoy life to the fullest
Whether taking part in social, educational and recreational programs offered in your community or taking some much-needed time for yourself, there are plenty of ways to seize every day.
Pick up a book. Pick up a romance or murder mystery novel (or book on tape) from the library and transport yourself from the real world to a fictional land for an hour or two a day.
Friendly competition. Challenge a neighbor or friend to a card or board game. Or, better yet, start a weekly group that meets to socialize and play games.
Get a makeover. Change your hair color or simply get a trim. Looking good on the outside also makes you feel good on the inside.
Give thanks. Stay grateful and keep a positive mindset!
Happy New Year from Sonida Senior Living!
As we embark on another year full of promise and hope, we hope these ideas inspire you to live your best life in 2023.
Learn more about a community near you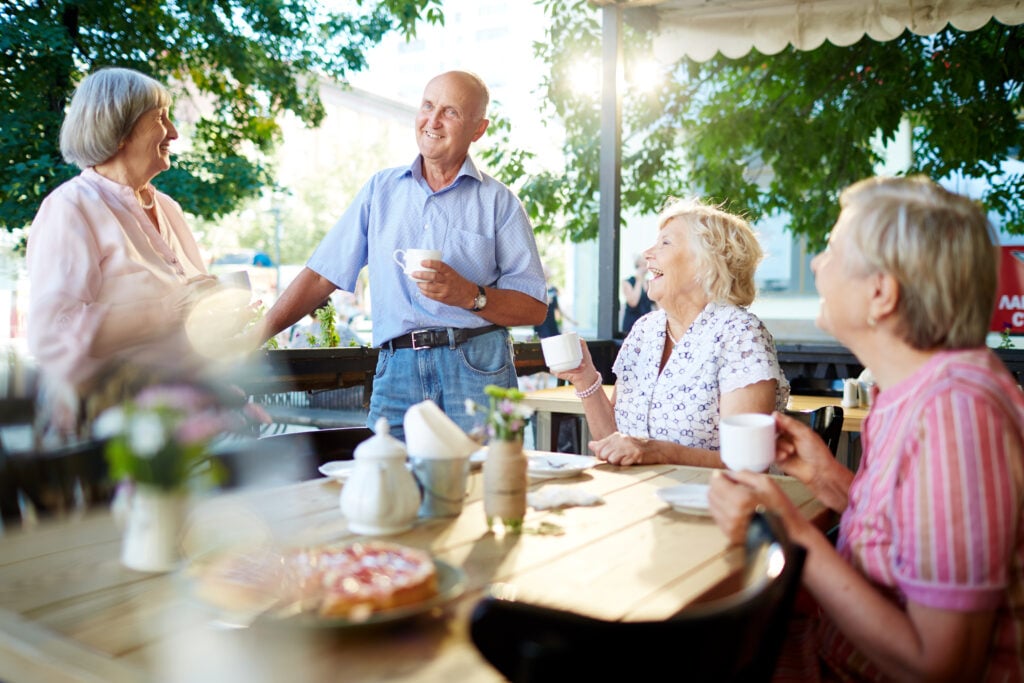 Become a Social Butterfly and Shimmer Through Your Senior Years
It's never too late to transform into a social butterfly. Senior living communities are designed to promote health and happiness while allowing you to build new friendships.
Read blog
Find a community
If you're a senior or caregiver looking for independent living, assisted living or memory care services for you or your loved one, contact us to schedule a tour or request information about a community near you.