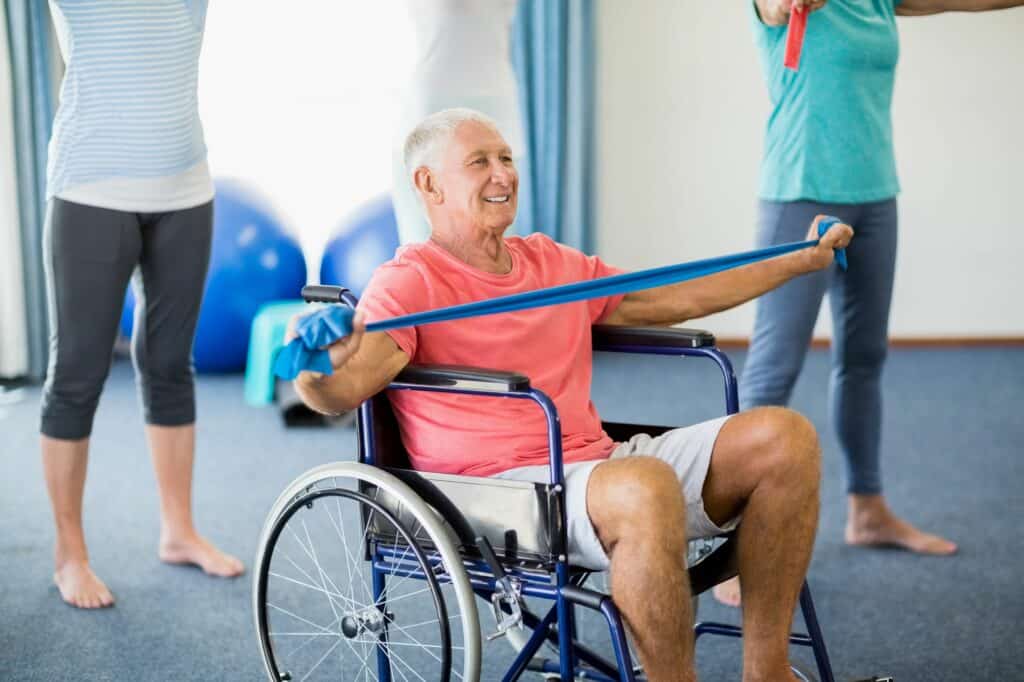 Getting older doesn't mean you can't still enjoy exercising and feeling the boost of a rush of endorphins. There may be aches and pains that creep up, or you may have found yourself having to use a wheelchair or a walker during your everyday life, but that doesn't have to stop you!
Whether you're a senior in a wheelchair or you're an older adult wanting to improve your stability while you're on your feet to avoid falling, exercising, especially seated exercises, will not only improve your strength to help maneuver a wheelchair or use a walker, but also help you improve your balance and stability.
For the senior population, a loss of independence due to health conditions beyond their control can lead to depression and feelings of loneliness and hopelessness. To help curb depression and to help seniors gain back some independence, strength training is the answer.
Does the thought of strength training make you or your senior loved one feel intimidated? Fear not! There are many different seated exercises older adults can participate in that will deliver the results your body needs.
Seated exercises will help older adults:
Build or maintain muscle
Increase heart rate
Improve blood circulation
Improve flexibility
Increase range of motion
Three exercises to help strengthen arms and chest:
Shoulder retractions
Chest squeeze with or without a medicine ball
Chest press with resistance band
Strengthen leg muscles with these two seated chair exercises:
Three seated exercises to strengthen the abdominal and core muscles:
Tummy twist
Captain's chair
Side bend stretch
The key to starting any exercise regimen is just that – start (with approval from your medical provider).
There is no reason to do all of these exercises listed above all at once. Start slow and steady. Do three sets and five repetitions of just the arms and chest exercises. The next day, work on leg muscles and the following day, work on abdominal and core muscles. A little bit every day of the week or five days a week will benefit in the long run.
How a senior living community can help
If you or a loved one is needing extra care, or if they are in need of more structure, including daily exercise, looking into a senior living community could be an option. Here, you or your loved one will have a team of activity directors that take pride in their activities and classes for senior residents.
For example, here at Sonida Senior Living, our community The Wellington at North Richland Hills in North Richland Hills, Texas offers "sit and be fit" daily exercise classes for residents. Elderly adults can take part in low resistance seated exercises with trained staff and make a friend or two while they're at it. When you make the move to a senior living community, you will enjoy the health benefits and stay in top shape. 
Residents of our Sonida Senior Living communities are afforded many opportunities to participate in structured exercise classes. If you want to explore our communities, check out our independent living, assisted living or memory care services for your loved one or contact us to schedule a tour or request more information about a community near you.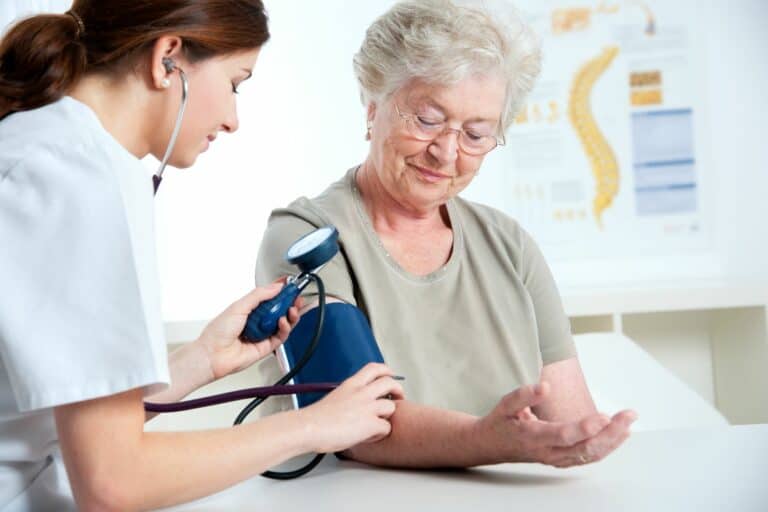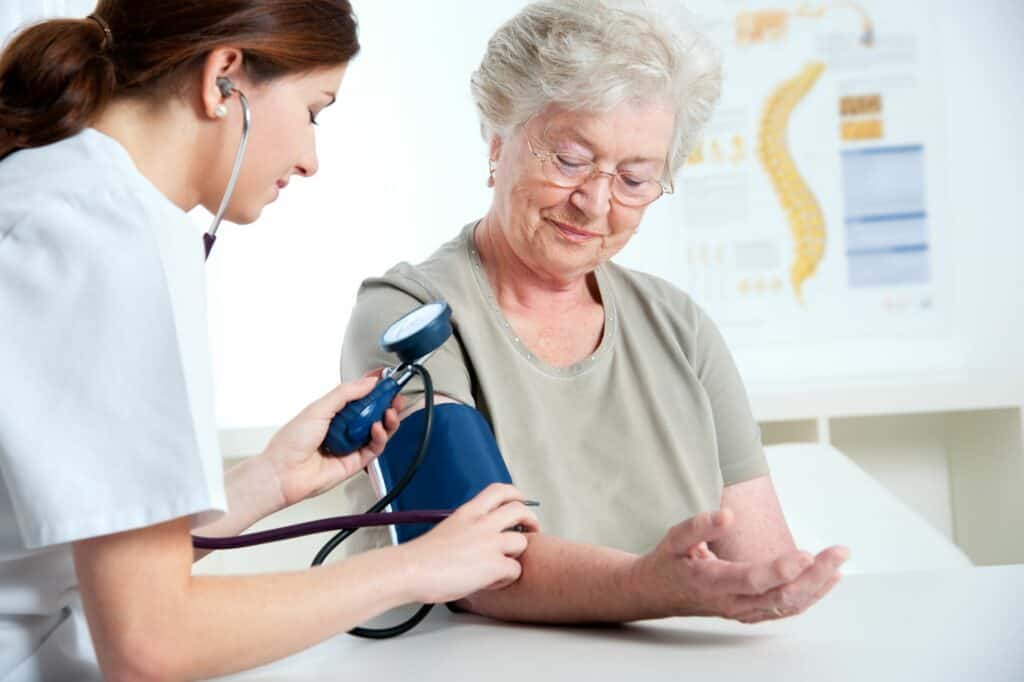 Five Ways for Seniors to Control their Blood Pressure
As older adults age, it's important to remember that not only do they need to control high blood pressure, they need to be aware that low blood pressure is increasingly common the older they get.
Read blog
Find a community
If you're a senior or caregiver looking for independent living, assisted living or memory care services for you or your loved one, contact us to schedule a tour or request information about a community near you.