Location: Maple Grove, Minnesota
Services: Independent living, assisted living, memory care, temporary stay
Fun facts:

Wildflower Lodge was originally built as a private hunting lodge. Locals call it 'The Mansion.'
The wildlife watching is great! The community has a flock of turkeys that chase the garbage truck every week. Residents also frequently spot albino squirrels.
What makes this Maple Grove senior living option unique?
The Executive Director says, "What I think makes us unique is our energy and environment. We are so down-to-earth and comfortable. We look and feel like a cabin up north in Minnesota. Everyone in Minnesota has a cabin, either in the woods or on the lake, so this is just like the second home they are used to. We are spacious, have lots of light, and are bustling with people who care about each other."
Rose Arbor & Wildflower Lodge is located in Maple Grove, Minnesota, a city that brings together the best of both worlds: a scenic, nature-oriented atmosphere with the convenience of the metropolitan Twin Cities nearby. The cabin-like architecture and cozy interior make the community a perfect place for seniors to unwind and relax while enjoying the gorgeous scenery surrounding the community.
"There isn't another retirement community like ours anywhere and the welcoming, friendly atmosphere is also unique," the director says. "Adult children searching for a community often pick Rose Arbor & Wildflower Lodge because their parents want a community of friends and neighbors like they had at their lake home or hunting cabin."
Learn more about a community near you
Services and amenities available for older adults at Rose Arbor & Wildflower Lodge
The community is made up of two sections: Rose Arbor offers independent and assisted living while Wildflower Lodge provides memory care services.
Rose Arbor & Wildflower Lodge uses an integrated model for its building so memory care is not in a separate complex. This makes aging in place much easier for potential residents, as they can seamlessly transition from one level of care to another. No matter what stage of life someone is at, the team at Rose Arbor & Wildflower Lodge is here to help.
"Our care staff has the best tenure of any building I have ever worked in," the director explained. "We have some amazing caregivers who have been here for 10, 15, and nearly 20 years. Not many places in our industry can boast about how long the care staff has been here."
Some of the services and amenities the community offers include:
On-site beauty salon
Scheduled transportation
Newspaper delivery
Resident computer with internet and printer
Library and media center that partners with Hennepin County
Concierge shopping services
On-site chapel with religious services
Fireplace lounge
Walking path
Restaurant-style dining
Housekeeping and laundry services
Aegis Therapies health and wellness program
Magnolia Trails memory care experience
Private memory care courtyard
Activities to keep seniors engaged
Rose Arbor & Wildflower Lodge offers many socialization opportunities within and outside of the community.
In the mornings, you will typically find a group of residents enjoying their coffee and reading the paper on the second floor. During the warmer months, there's always a group of residents enjoying the scenic views on the front patio from morning until night. "We have residents who hang out down there all day long, welcoming everyone who walks in the door," the director says.
Other activities that seniors can participate in include:
Movie nights
Coffee chats
Sports watch parties
Baking classes
Arts and crafts
Bingo
Poker games
Billiards
Puzzles and card games
Gardening
How do I find the best senior living community near me in Maple Grove?
Our team of trusted advisors can help you determine what level of care would be best for you or a loved one. First, we will meet with you to learn more about your unique needs. If we offer the type of care you need, we can then make a recommendation about the appropriate level of care and help set up tours as well.
If you're a senior or caregiver looking for independent living, assisted living or memory care services for your loved one, consider touring Rose Arbor & Wildflower Lodge. Schedule a tour here.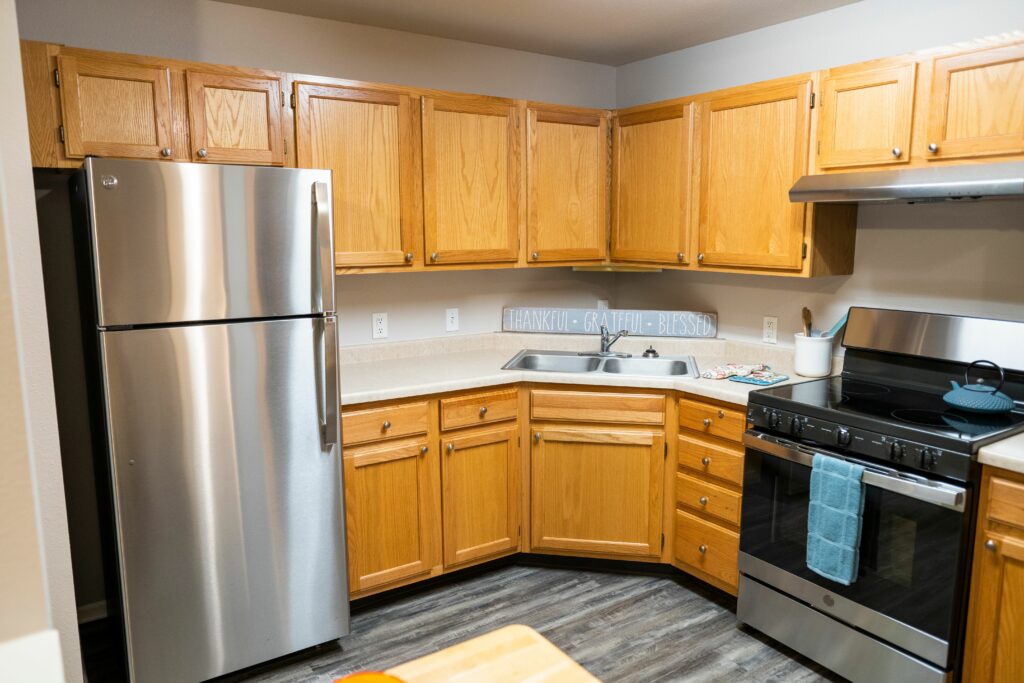 About our Community Spotlight senior living blog series
All of our Sonida Senior Living communities across the country have one goal in mind –providing quality, affordable senior housing and outstanding services while improving the quality of life of the seniors we serve. Our Community Spotlight blog series is here to help you get to know our communities better!
Senior Living Community Spotlight: Brookview Meadows
Brookview Meadows is unlike a lot of communities in Green Bay, Wisconsin.
Find a community
If you're a senior or caregiver looking for independent living, assisted living or memory care services for you or your loved one, contact us to schedule a tour or request information about a community near you.