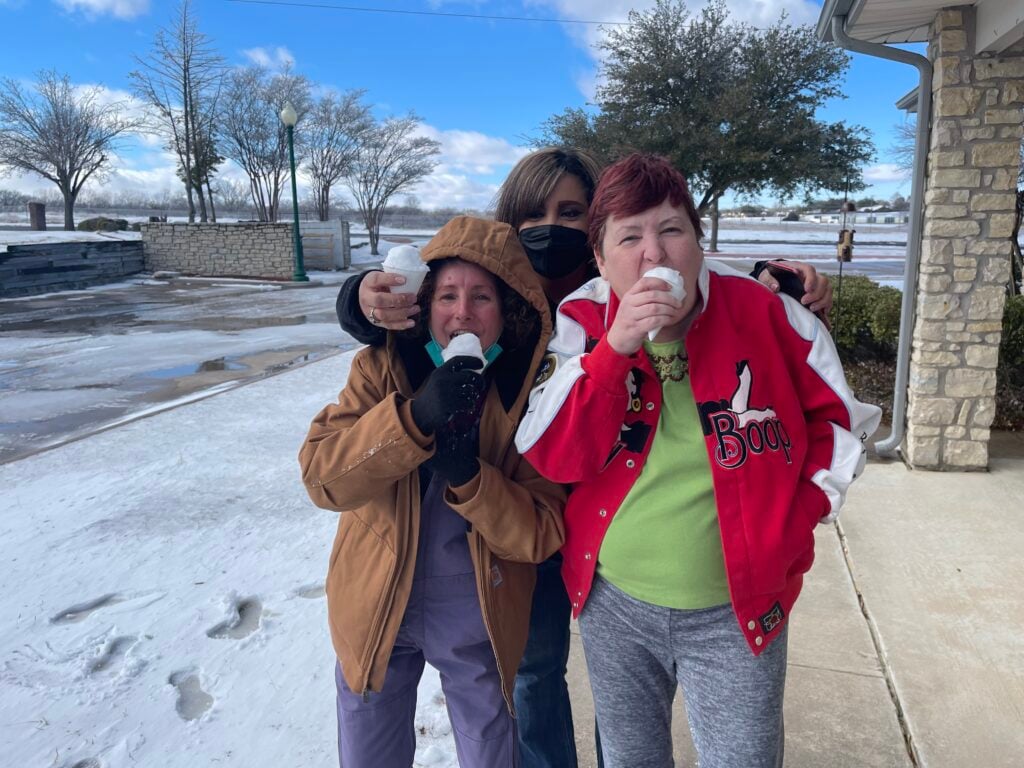 Last updated at 5 p.m. CDT on February 4, 2022
As a winter storm rages through Texas and other parts of the eastern United States, our corporate and community teams have been working diligently to ensure our southwest communities are prepared for adverse weather. We will continue to remain vigilant for the duration of the storm.
Many of our community leaders decided to stay on-site overnight on Thursday to make sure everything ran smoothly and residents felt well cared for. Some communities have even picked up staff members from their home so they can safely get to work.
"We are doing a head-to-toe check on all systems to make sure that the building is as ready as possible for whatever the storm brings. We are aware that this storm system will bring extreme cold, rain and slick streets with the storm expected to last until Saturday" said Carol Stokes, executive director of our Humble, TX community, Rosemont. "I welcomed staff that worked Thursday to stay overnight so they didn't have to drive home in the treacherous weather that evening. We also reached out to the morning crew and offered them a place to sleep so that they would be able to safely get here for their Friday morning shifts. Our goal is to remain as fully staffed as possible. We have a good stockpile of emergency supplies to draw from if needed, including cots, space heaters and other essentials. The worst should be over soon."
In Stephenville, TX Good Tree made the most of the winter storm with a snowball fight and making snow angels.