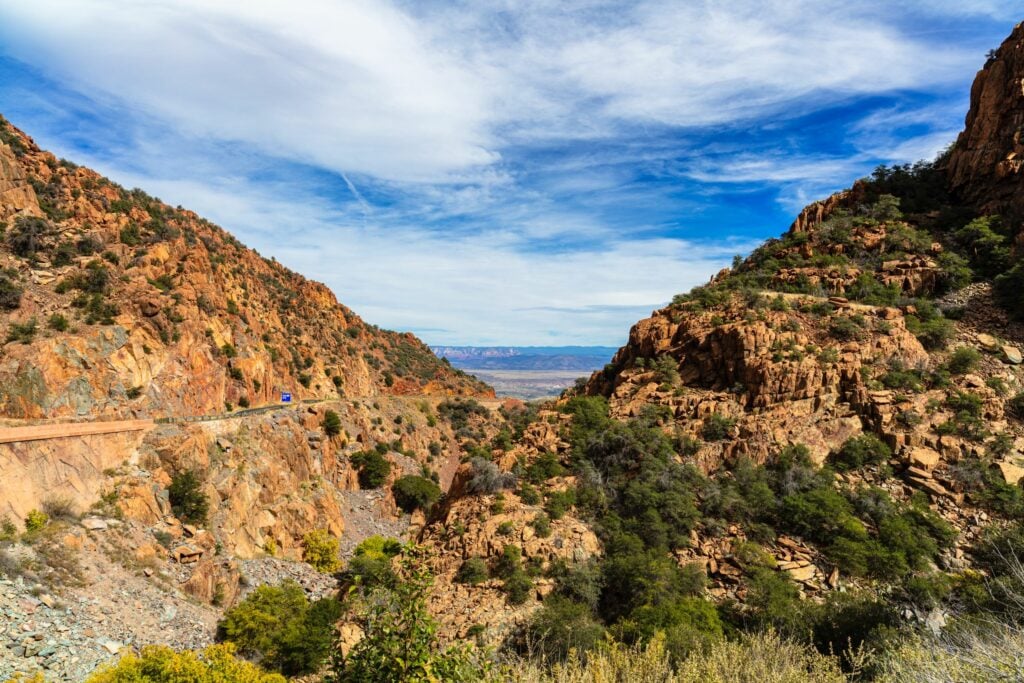 Cottonwood, Arizona, located about 25 minutes outside of well-known Sedona, offers numerous activities for older adults to enjoy. With a blend of relaxation, cultural experiences and natural beauty, the scenic Verde Valley provides a serene environment to explore the area's history, engage in arts and crafts, enjoy the great outdoors and create lasting memories with friends, loved ones or solo.
Curious about what our neck of the woods has to offer for yourself or an older loved one? Let's take a closer look.
What is Cottonwood, AZ known for?
Cottonwood, Arizona is known for its historical charm, natural beauty and vibrant arts scene. The town's Historic Old Town district showcases well-preserved buildings that evoke the spirit of the Old West, while nearby vineyards and wineries in the Verde Valley offer delightful wine tastings and scenic views. Outdoor enthusiasts love the area for its ample hiking trails, birdwatching opportunities and national monuments to explore. Cottonwood also boasts a thriving arts community. With its rich history, outdoor recreation opportunities and artistic vibrancy, Cottonwood offers a diverse, captivating and safe experience for senior visitors.
10 recommended things to do in Cottonwood, AZ
1. Relive yesteryear in Historic Old Town
If you're a history buff, you'll undoubtedly love what Cottonwood has to offer. Built in 1908, step back in time and meander through the picturesque Historic Old Town that is lined with charming stores, sidewalk cafés, coffee shops and more. The area boasts well-preserved architecture that transports visitors back in time and showcases the region's mining history. Combining the old with the new, take a peek through the window of the past while enjoying modern luxuries in the Historic Old Town district.
2. Embrace your creative side at the Old Town Center for the Arts
Discover your inner artist at the Old Town Center for the Arts. Engage in workshops and classes tailored to older adults, such as dancing, music, reiki and more. If you're not interested in participating yourself, you can also connect with local artists and fellow enthusiasts and attend live theater performances.
When making your plans to visit the Old Town Center, please consider that the Center for the Arts closes down in the hot summer months for a time of rest and relaxation. They reopen in September.
3. Journey into the past at the Clemenceau Heritage Museum
Satisfy your curiosity about the region's rich history by visiting the Clemenceau Heritage Museum. Explore exhibits showcasing the town's mining heritage, early pioneers' stories and artifacts that evoke memories of the past. Immerse yourself in fascinating tales that shaped Cottonwood, fostering a deeper appreciation for the town's cultural heritage every step of the way.
4. Discover copper art at the Arizona Copper Art Museum
Just a short ride outside of town, you can marvel at the exquisite displays of copper artwork at the Arizona Copper Art Museum. Admire the craftsmanship and intricacy of copper sculptures, paintings and decorative pieces, while also learning about the history and cultural significance of copper in Arizona. We promise you'll gain a newfound appreciation for this versatile metal and the artists who create copper masterpieces.
5. Seek serenity at Tuzigoot National Monument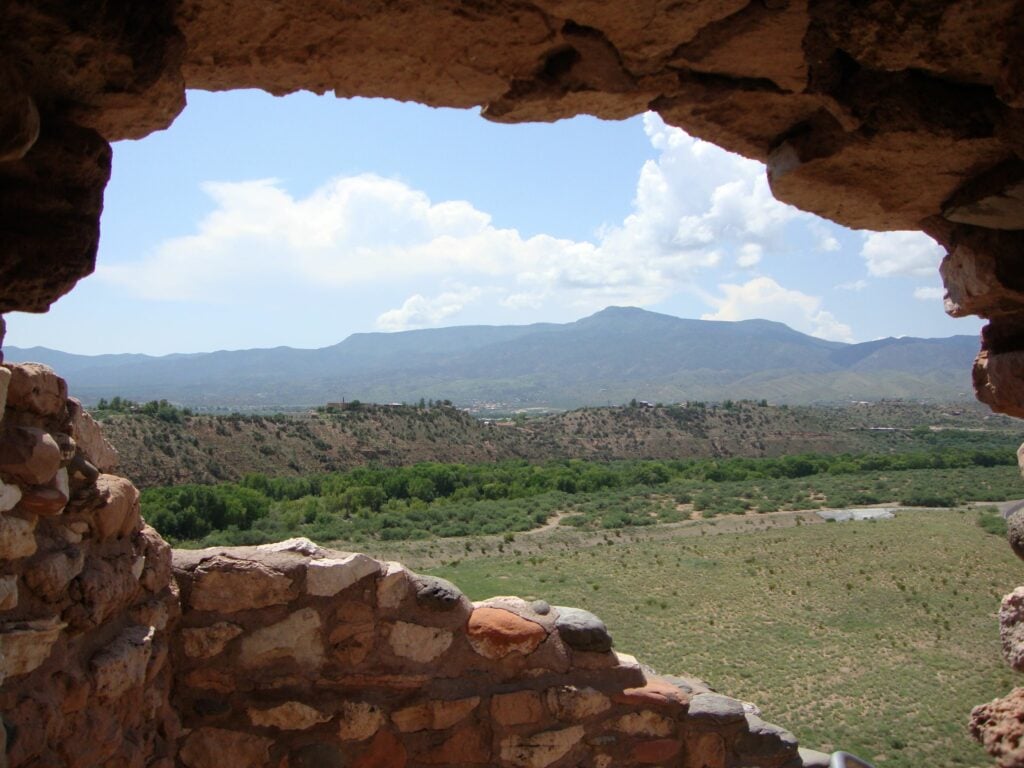 Embark on a tranquil journey to Tuzigoot National Monument, where the ancient ruins of a pueblo reveal the ingenuity of the Sinagua people. Take a leisurely guided tour, stroll along the paths and soak in the panoramic views of the Verde Valley.
From viewing desert wildlife to appreciating artifacts found at the monuments, a trip to Tuzigoot gives you the opportunity to reconnect with nature and contemplate the timeless beauty of the past.
6. Take a scenic drive to Mingus Mountain
If you're up for a little drive, we recommend taking one to Mingus Mountain. Located in the Black Hills mountain range, Mingus offers a number of activities for people with a range of interests and abilities. Soak in the natural beauty of Arizona with a trailhead picnic, hiking or walking tour, fishing expedition, horseback riding adventure and more by visiting Mingus Mountain.
7. Have a true "Old West" experience at Blazin' M Ranch
Transport yourself to the Old West by visiting Blazin' M Ranch, where Western entertainment awaits. This Western frontier town offers a delicious chuckwagon dinner, live cowboy shows and horse-drawn wagon rides so you can fully immerse yourself in the spirit of the Old West. If you want to attend a specific event, browse their event lineup and get your tickets today.
8. Soak in the riverside bliss on the Verde River
Embrace Arizona nature with a peaceful walk or picnic along the Verde River. From birdwatching to gentle walks along the riverbank or a quick dip in the water, enjoy the soothing sounds of the flowing river and the beauty of the surrounding landscape. We promise you'll leave your trip to the Verde River feeling relaxed and rejuvenated. If you want a safe and central place to recreate on the river, check out Riverfront Park.
9. Get your sip on with a wine tasting in the Verde Valley
Located just outside of Sedona, Arizona – the epicenter of Arizona's wine country – indulge in the finer things in life by visiting one (or many!) of the wineries located in the Verde Valley. Savor locally produced wines amidst picturesque vineyards, engage in guided tastings and learn to appreciate the unique flavors of the region while enjoying the company of fellow wine enthusiasts. Need some support finding the right winery for your tour? Decanter provides some helpful advice.
10. Kayak at Dead Horse Ranch State Park
Glide along the scenic Dead River in your kayak, surrounded by towering cottonwood trees and picturesque cliffs. Feel the rush as you navigate gentle rapids and soak up the tranquility of the natural surroundings. Whether you're a beginner or an experienced kayaker, Dead Horse Ranch State Park promises an unforgettable experience that combines adrenaline-pumping fun with the serenity of nature. Jump in your kayak, paddle with joy and create memories that will last a lifetime.
Finding your place in Cottonwood, AZ
The Cottonwood community and Cottonwood Village welcome older adults with open arms, offering a diverse range of activities that cater to leisure, relaxation and cultural exploration. From immersing yourself in the town's history and art scene to embracing the tranquility of nature, our sweet city promises an enriching experience for older adults with a variety of interests. Find your joy in Cottonwood, Arizona!
If you're an older adult or caregiver looking for senior living options for you or your loved one in Cottonwood, contact us to schedule a tour or request information about our community near you. We can't wait to meet you and help you find the perfect place to call home.
Learn more about a community near you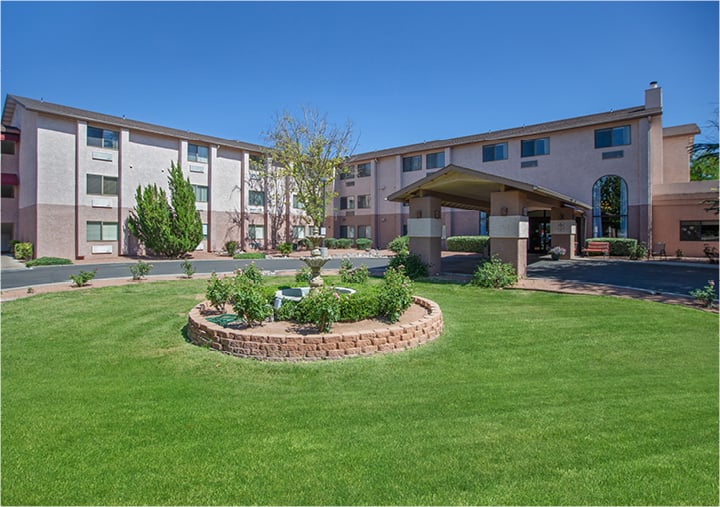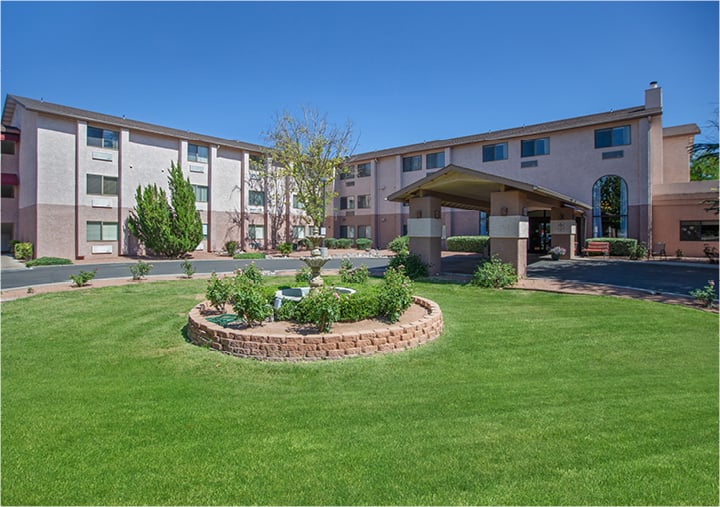 Cottonwood Village – Senior living in Cottonwood, Arizona
Located in the "Heart of Arizona Wine Country," Cottonwood Village offers a vibrant lifestyle for seniors. We encourage health and independence with innovative recreational, educational, health and wellness programs.
Learn more
Find a community
If you're a senior or caregiver looking for independent living, assisted living or memory care services for you or your loved one, contact us to schedule a tour or request information about a community near you.