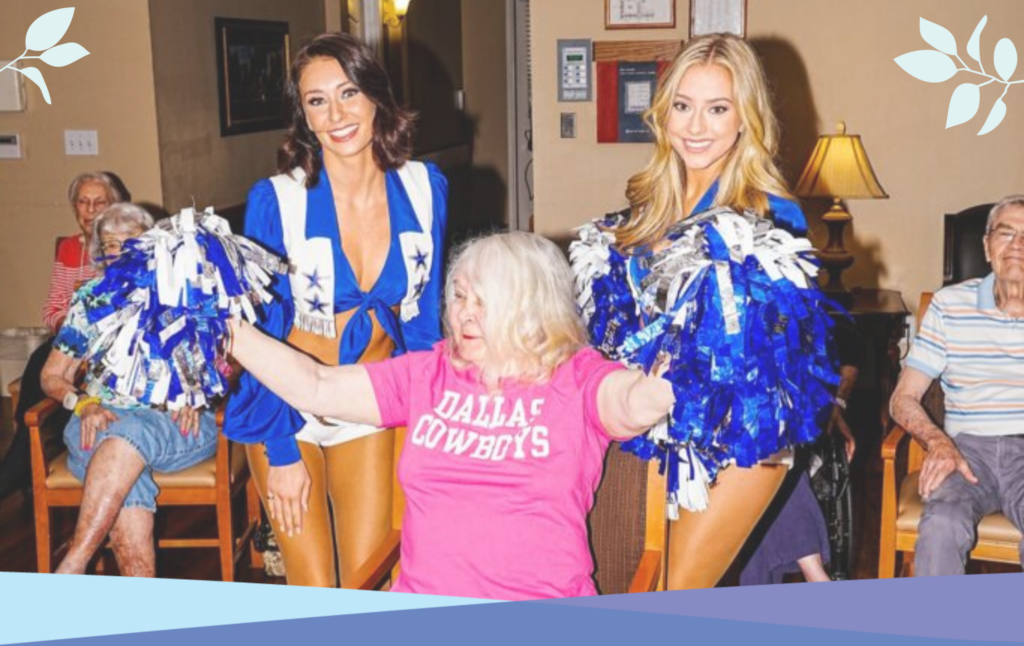 One of the great privileges of working in senior living is that every day our team has the chance to connect with our residents. Through conversation, we get to listen to their unique stories. We also get to learn about the adventures they still hope to check off of their bucket lists.
Aging and not fulfilling a lifelong dream because it seems too difficult or because it's not financially feasible is a common fear for senior citizens. After hearing many stories about the dreams residents still hope to accomplish later in life, regional sales director Brittany Tijerina set out to find a way to fulfill these dreams.
What is the Tree of Dreams?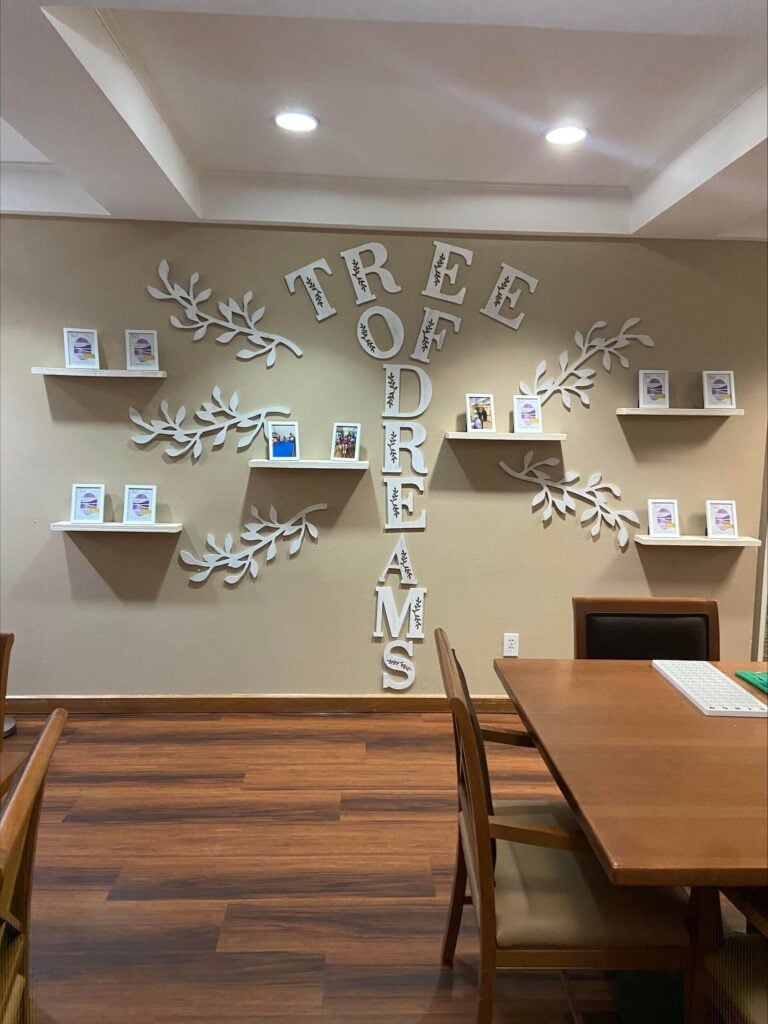 "I started this program when a resident's family member confided in me that her mother had a 49-year-old dream to graduate high school and wear a cap and gown, but never had the opportunity to do so," says Tijerina. "My initial thought was, 'Why can't she graduate and why can't we make this happen for her? What are the barriers we need to overcome?' Fulfilling that dream for her changed my life and I knew we needed to replicate this for others."
After the resident or their family members fill out a Dream Questionnaire, the community begins planning to make the dream come to life. After the dream is fulfilled, the resident's picture is displayed on a Tree of Dreams art installation so everyone can see.
Tijerina goes on to add, "Our residents deserve to continue to dream! Fulfilling a significant dream has a profound effect on not only the resident that's getting their dream fulfilled, but also everyone that has participated in the dream."
Partnership with Second Wind Dreams
The Waterford on Cooper, in Arlington, Texas, is just one Sonida Senior Living community that has a Tree of Dreams program.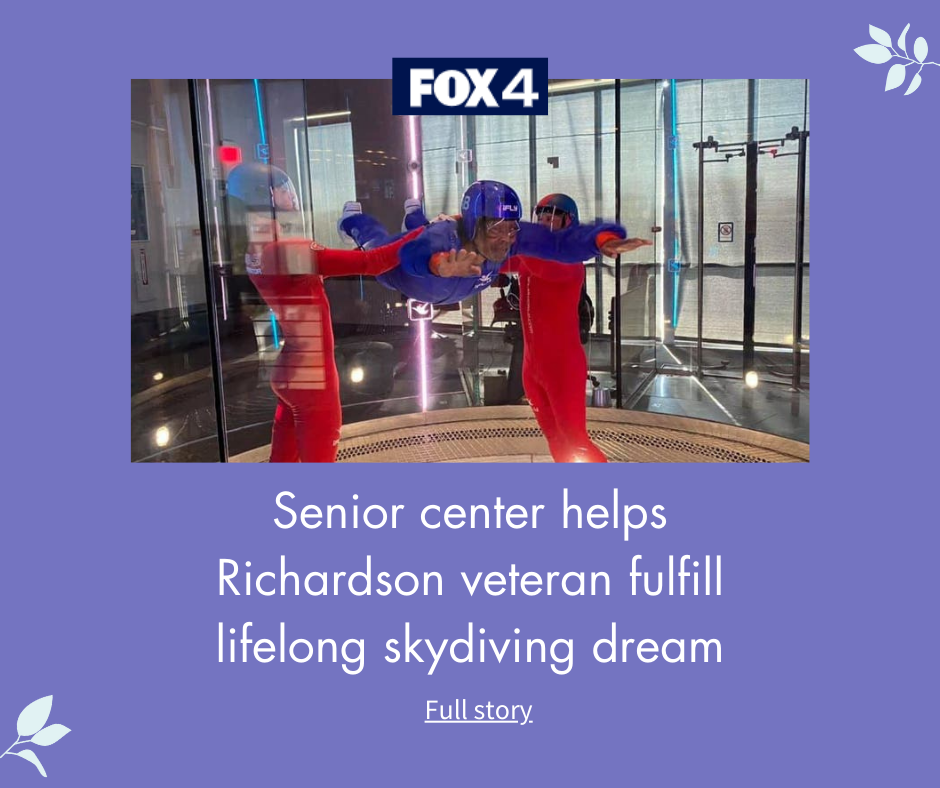 Taylor Wright, activities director, has fulfilled four residents' dreams. In order to fulfill as many resident dreams as possible, the community partnered with Second Wind Dreams, a nonprofit organization that's dedicated to changing the perception of aging. 
Second Wind Dreams believes that making bucket list items a reality for older adults revitalizes them, while also positively impacting others.
"The dreams we are making happen are coming directly from our residents. We partner with Second Wind Dreams so that we can make residents' dreams come true, even some of the wilder ones like skydiving. This partnership gives us access to the resources we need in our quest to make dreams come true."
The Waterford on Cooper Dreams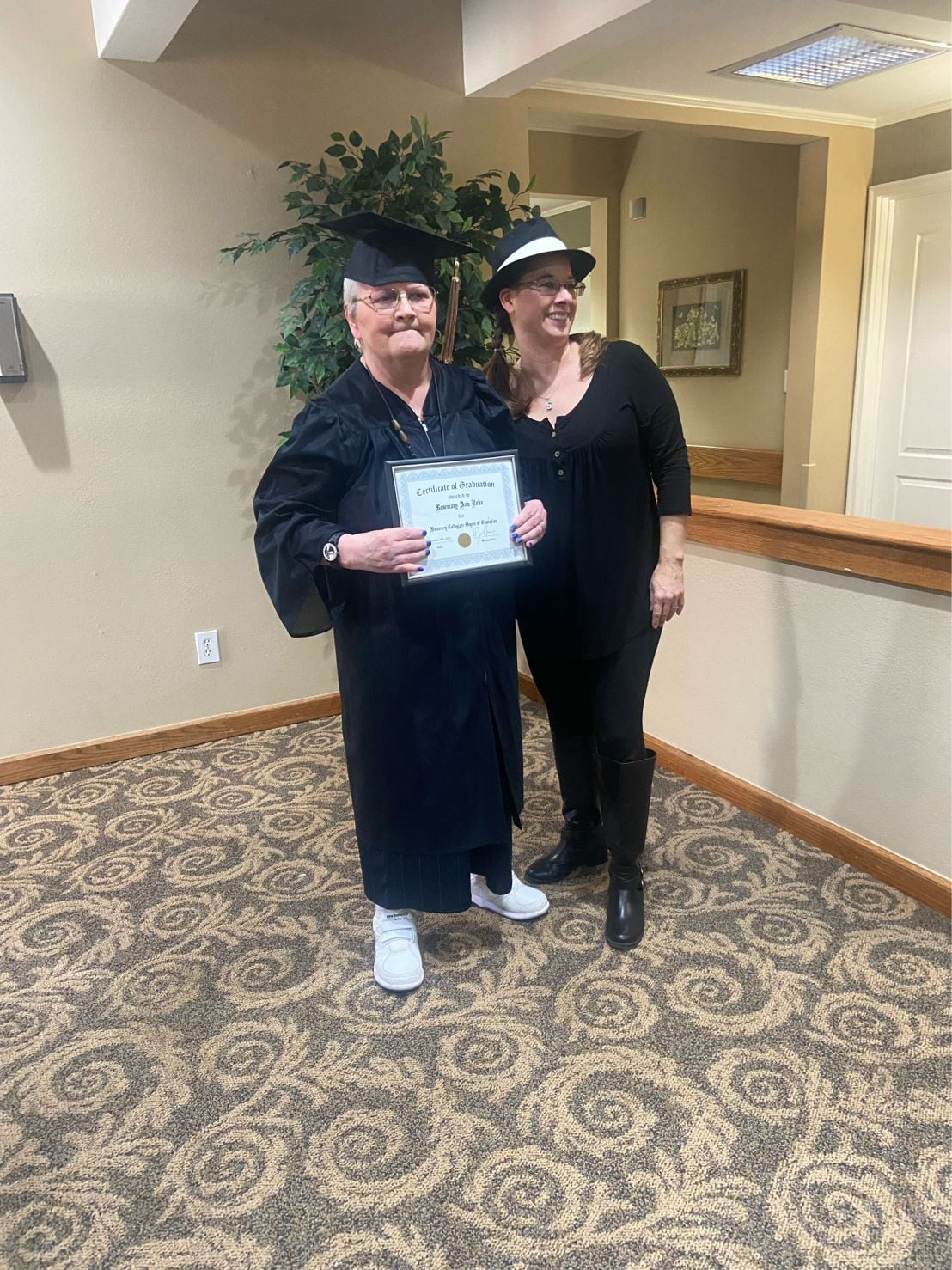 So far, The Waterford on Cooper has four residents on their Tree of Dreams display. "In total, we will have 12 completed dreams," said Wright.
The dreams that have been fulfilled include:
The chance to meet the Dallas Cowboy Cheerleaders and dance with them. Growing up as a dancer Sandy, 80, idolized the Dallas Cowboy Cheerleaders. Through the program, Sandy was able to meet several cheerleaders and was even able to test out the official poms poms!
Spreading holiday cheer. Betty, 80, has missed getting to decorate her apartment for Christmas because of limited space. This year, we helped her decorate her apartment, including the right-sized Christmas tree, so she could enjoy the holiday spirit and ambiance again!
Earning a college degree. Rose, 68, a Magnolia Trails resident, always dreamed of graduating from college. She attended a one-on-one class with a college professor, who gave her a taste of college life. She was recognized for completing the course and we hosted a graduation ceremony for her.
Petting a horse. Libby, 76, wants to brush a horse again. She always owned horses and loved brushing them. We worked with a therapy horse farm to bring a miniature horse to the community to fulfill this dream.
The Waterford on Cooper isn't done bringing joy to residents yet! The community still has four more dreams set to be fulfilled:
Mary, 79, wants to graduate from college with a degree in agriculture. The Waterford on Cooper team is working to see if Mary can sit in on a lecture at The University of Texas at Arlington.
Faye, 96, wants to get her old church family back together. The Tree of Dreams team is working on a few ways to fulfill this wish.
Mr. Phillips, 90, worked for General Motors for over 40 years. He has a huge collection of miniature classic GM cars in his apartment. We are hoping to work with an antique car collector to bring a 1962 Corvette to The Waterford on Cooper for him to look at and take pictures with, in addition to getting to chat with an antique car collector.
Gloria, 95, has lived all over the world but hasn't had the opportunity to host her own art show. Now, she will have the chance to curate her own art gallery at our community to display her quilts and stitchwork. The art show will take place on her 96th birthday and the community will also hold a birthday party for her.
Bringing joy to seniors by fulfilling their bucket list
Sonida Senior Living hopes to expand the Tree of Dreams program to all of its senior living communities. Many lives have already been changed with this program, and the goal is to only expand the program so more residents can continue to dream big and change the perception of aging.
"This program and partnership with Second Wind Dreams means a great deal to me, as it allows us to 'break the box' on aging," says Wright. "So many people see aging within strict confines, as though getting older has to limit us. This program is one of the many ways I get the privilege to break that box into pieces.
My goal has always been to make our residents' lives the very best they can be. There's a quote I love, 'My grandma's social life would make yours feel boring!' That's my motto for the life I try to create for my residents. Partnering with Second Wind Dreams is one of the many facets of our work here that allows us to make that quote a reality!"
Find a senior community near you
If you're a senior or caregiver looking for independent living, assisted living or memory care services for you or your loved one, contact us to schedule a tour or request more information about a community near you.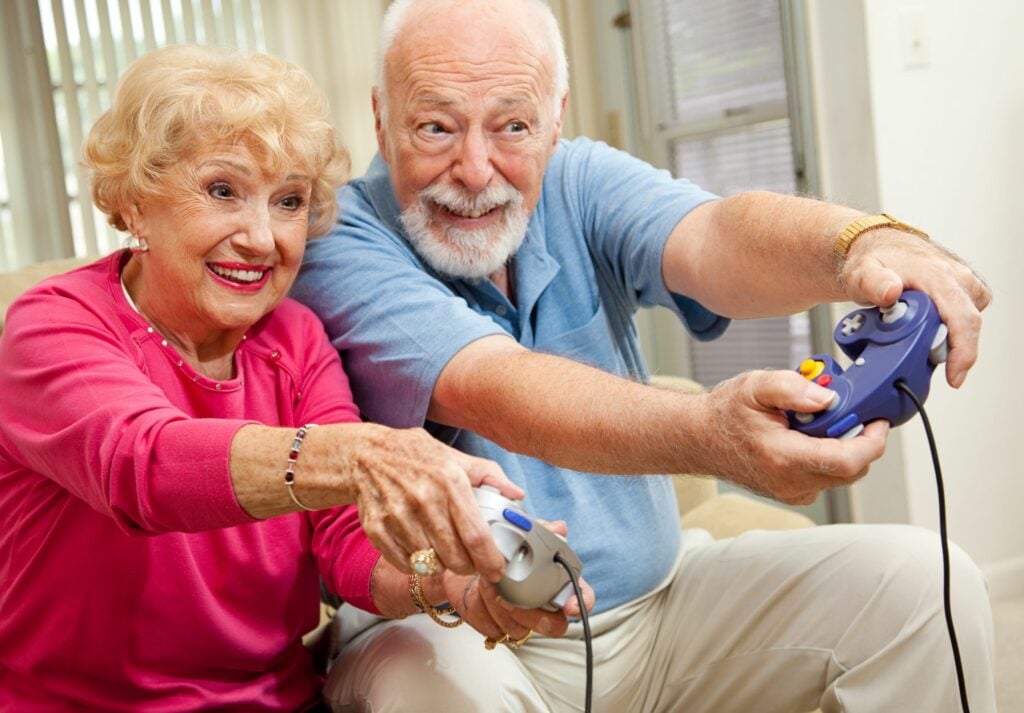 Gift Ideas for Seniors Who Love Gaming
A new video game or gaming console may be the perfect gift for the senior in your life.
Read blog
Find a community
If you're a senior or caregiver looking for independent living, assisted living or memory care services for you or your loved one, contact us to schedule a tour or request information about a community near you.