If you are 55 or older, may need medical assistance in the future and are seeking a carefree, community-oriented lifestyle, independent living may be the option for you.
What is independent living? You may be imagining a restricted diet, constant health appointments and less freedom to do what you enjoy. This is certainly not the case.
Independent living is suitable for younger, more active adults that want to enjoy life without the stress of home maintenance and care. This type of living offers wellness activities, social outings and dining, all without having to worry about cleaning and maintaining your home. When you call a Sonida Senior Living independent living community your home, you live in an apartment that includes amenities and services such as cleaning, maintenance and laundry. You also have access to healthcare services if needed.
If you require access to 24/7 on-site care, you may want to consider assisted living options. Read about our other senior living options here.
Why choose independent living?
There are a number of benefits to choosing an independent living community. Amenities and services vary at each location. Make sure to find a community with the amenities and services that fit your needs. Some of the benefits you'll find include:
On-site amenities, like swimming pools, fitness centers, religious services, TV lounges, hair salons, libraries, therapy services and more
Programming, classes and clubs for social interaction
Access to transportation
All meals included
No property taxes
Health assistance available
No matter what amenities you find, choosing an independent living community can bring you ease of mind and give you more free time to do the things you enjoy most.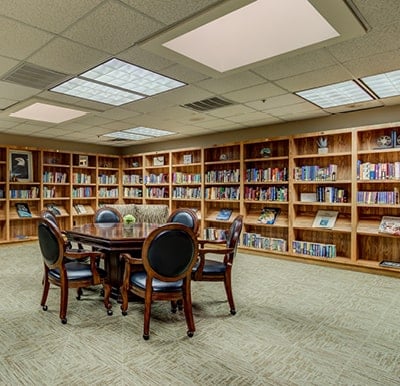 How much does independent living cost?
Costs vary depending on the floor plan and services requested; this is usually around $1,500 to $6,000 a month. At Sonida Senior Living communities, you can specify the services you desire and pay for them privately. Insurance may cover some of the costs. Contact your provider for specific details as to what may be covered. 
Is independent living safe during COVID-19?
Since March 2020, Sonida Senior Living has given sanitization, screening, social distancing and mask-wearing the utmost importance to protecting residents and staff from COVID-19. 
According to the Centers for Disease Control and Prevention, residents and staff at independent living facilities can prevent the spread of COVID-19 by wearing masks correctly, social distancing at least six feet, conducting daily health screenings, limiting visitors and not spending long periods of time in communal or shared spaces. Sonida Senior Living has all of these procedures in place.
With COVID-19 rapidly changing, we strive to keep all of our residents and staff healthy and safe with our new safety protocols, which are outlined in our COVID-19 response.
Read our full COVID-19 response here.
Is independent living right for you?
To see if independent living would be a good option for you, according to HelpGuide, you may need to ask yourself the following questions:
Are you able to maintain your home? Is it a burden for you to keep up with cleaning and maintenance? Can you still go up and down your stairs? Are you comfortable moving around your home? Independent living offers you more safety and ease to go about your day.
Do you feel isolated from family and friends? Whether it is not being able to leave your home or not having close proximity to family and friends, independent living allows you to be only minutes away from peers and new acquaintances.
Can you still get yourself around town? Are you comfortable driving to get from place to place? Independent living provides transportation for you so you don't have to worry about scheduling appointments or attending meetings.
Will your health affect you down the road? Do you have a condition that will worsen over time? Are you able to care for yourself and your spouse? Independent living lightens the burden of everyday tasks, giving you peace of mind.
Next steps
If independent living sounds appealing to you and would fit your current and future lifestyle, Sonida Senior Living may have the perfect community for you. With nearly 100 communities around the United States, you'll be sure to find one near your loved ones.
Questions? Check out our FAQ page.
Find a Sonida Senior Living community near you here!
**This blog post was published on November 19, 2020.
Frequently Asked Questions: Here's What You Want and Need to Know about Senior Living
Whether you're looking for Independent Living options for yourself or seeking Assisted Living services for a loved one, you're bound to have questions.
Read blog
Find a community
If you're a senior or caregiver looking for independent living, assisted living or memory care services for you or your loved one, contact us to schedule a tour or request information about a community near you.