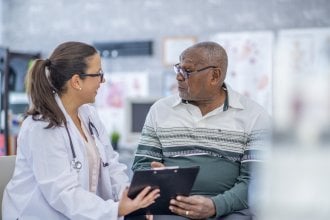 During young adulthood, people face a variety of situations with "what-if" questions about their life. They then spend years working to achieve personal and professional goals to better themselves and prepare them for retirement. As they enter the "senior" part of life, those "what-if" inquiries are resolved and life becomes more stable and content.
So, is it true that hitting your golden years can be a fun and entertaining phase of life? It surely can be. Henry Ford, founder of Ford Motor Company, said that getting ready is the secret to any success.
Here are the most common issues seniors face and ways to overcome them for a happy, long and healthy life.
Financial security
 In a recent study, Americans said that 29 percent of their retirement income is or will be from personal savings. Nowadays, the amount of money spent during the post-retirement stage of life has grown, and a great number of seniors are worried they haven't saved enough to live comfortably. The best way to prepare is to meet with a financial adviser to see what the most efficient investment strategy for your retirement should be. The earlier in life people start saving, whether with 401Ks or IRAs, the better off they will be as post-retirement approaches. Plenty of financial options also are available for the older population that is or will consider senior living as an option.   
Declining health
Making decisions about medical care is not easy, even when we are healthy. But time is important, so talk with your loved ones about your wishes before you may become unable to make health care decisions. Studies show that a sedentary lifestyle can result in muscle loss, can lower aerobic capacity and can increase chances of future illnesses. Your cognitive skills can also be affected if you opt to sit on your couch all day. Senior adults can promote a healthier and longer life by exercising regularly, having a healthy diet, sleeping more than 7 hours a night, staying social and getting involved in their local senior centers and communities. Sonida Senior Living's goal is to enrich the daily lives of senior residents by providing an environment that stimulates them physically, mentally and emotionally. Residents are encouraged to participate in a wide variety of programs and activities that are tailored for each community. Nutritious, homemade meals provide multiple opportunities each day for socialization — a vast contrast to many seniors who are isolated in their homes.
Losing independence
Remember how your parents used to drive you everywhere until you got your driver's license? Getting from point A to point B may not be that easy for seniors who don't own a car or can no longer drive due to illness or physical constraints. Loved ones should take some time to spend with their senior. Go for lunch, to the movies or for a walk. Many of Sonida Senior Living's communities offer beautiful landscaped courtyards and walking paths. Some also offer scheduled courtesy transportation so seniors can get out and about in a group — whether it's for a shopping trip, lunch out on the town or medical appointment.
Changing social climate
Pay attention to your loved one and recognize the signs that more care is needed. When this happens, it might be time to consider Independent Living, Assisted Living or Memory Care. This could be a tough transition for your senior, as they are moving from a home full of memories into a new and different environment. Over the years, we've discovered a few tips that tend to make the process as smooth as possible for seniors and their family members alike.
Healthcare
As lifespans increase over time, the amount of money spent on healthcare can also increase. Although Medicare can help ease some of the costs, there are some out-of-pocket expenses, premiums, deductibles, co-pays, over-the-counter medications and non-covered items such as hearing aids and glasses that you should also take into consideration. Prepare for this stage of life by sitting down with your primary care doctor and talking about the future. What can you do to promote a healthy, long life? How can you tackle future conditions? Is your healthcare coverage right for you? Follow your physician's recommendations.
Taking care of yourself and your loved ones is the best investment you make for your family. While there are many events in life that are out of our control, the decisions we make today can help us build a better tomorrow. Growing older may have its challenges, but it is also a great time to sit back and enjoy all of the fruits of our labor.
What is Independent Living? Everything You Need to Know.
If you are 55 or older, may need medical assistance in the future and are seeking a carefree, community-oriented lifestyle, independent living may be the option for you.
Read blog
Find a community
If you're a senior or caregiver looking for independent living, assisted living or memory care services for you or your loved one, contact us to schedule a tour or request information about a community near you.