Joyful, vibrant senior living communities
There's never a shortage of activities—or joy—in our communities. We believe staying active is key to staying healthy and young at heart. From crafts, clubs and movie nights to wellness and education programs, you'll find plenty of opportunities to stay connected and entertained.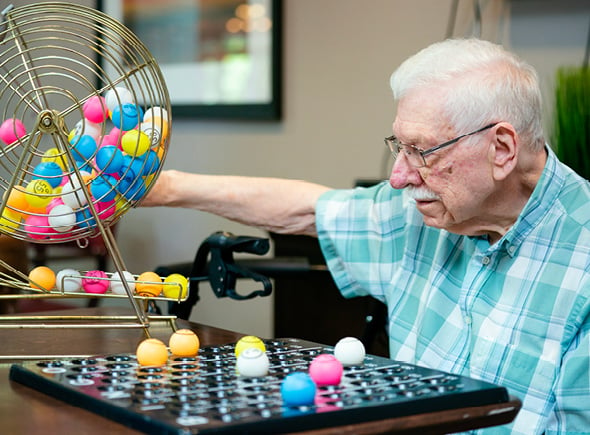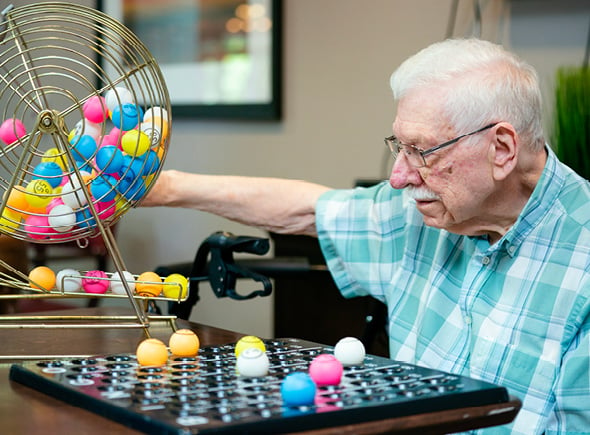 Offering fun, engaging experiences
Residents can take up a new activity, join a club and attend special entertainment events—sometimes all on the same day! We never miss an opportunity to celebrate resident birthdays or milestones. And of course, family members are always welcome to join in the fun.
Joyful opportunities:
Happy hours and coffee clubs
Trivia nights and themed parties
Bridge and book clubs
Bingo and game nights
Sewing and gardening
Crafts and sing-alongs
Comedians, singers and dancers
Trips to local restaurants, shopping malls, recreation sites
Sample activity calendar
Learning never stops here
Our communities offer residents new opportunities to keep learning and growing intellectually, socially and spiritually.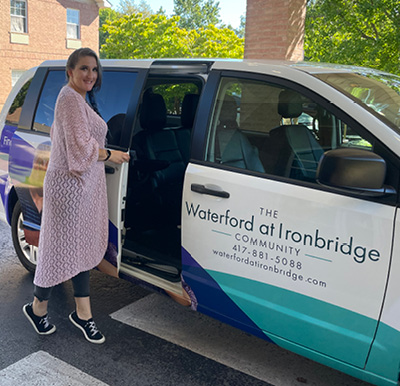 Group outings
Field trips are a favorite in our communities. Whether we're visiting a local museum, park, farm or other destination, residents enjoy the change of scenery and exploring different places.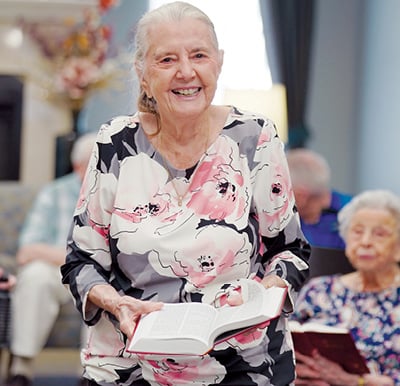 Religious opportunities
We offer weekly worship services, Bible studies and spiritual wellness activities for residents who want to develop or maintain a spiritual practice.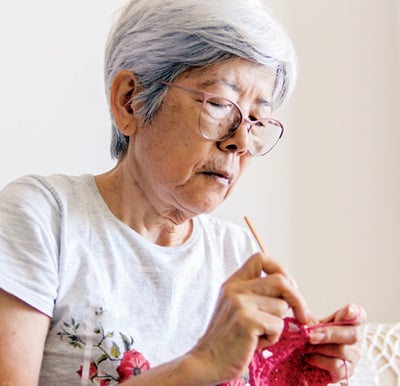 Education classes
It's easy to take up a hobby or develop a new skill. Residents can join a book club or baking group, take up crocheting or playing the piano, or even learn some new dance moves.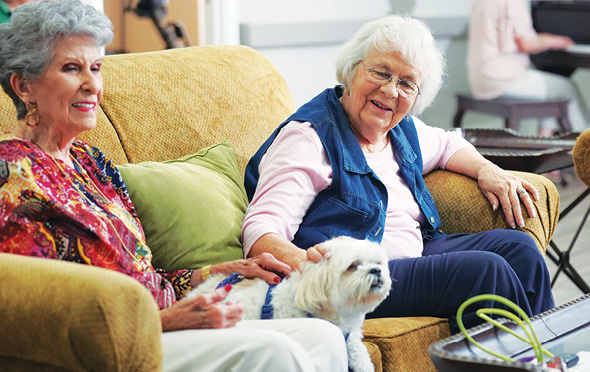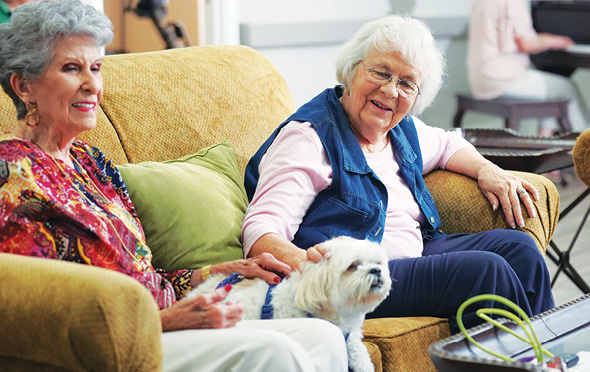 Pet-friendly senior living
We know pets mean the world to their owners. Many of our communities welcome small furry friends with open arms. We also enjoy visits from therapy animals, knowing they bring physical, emotional and psychological benefits to our residents.
Find a community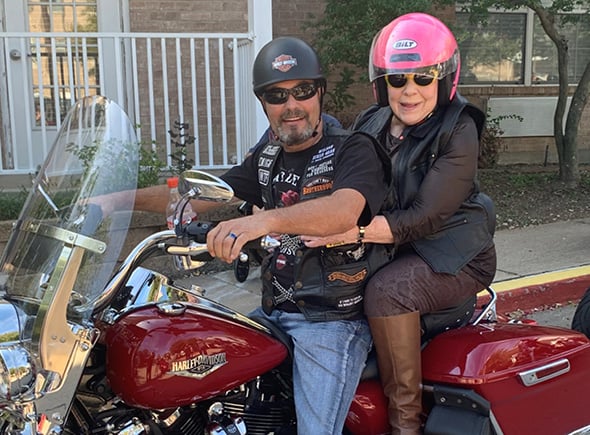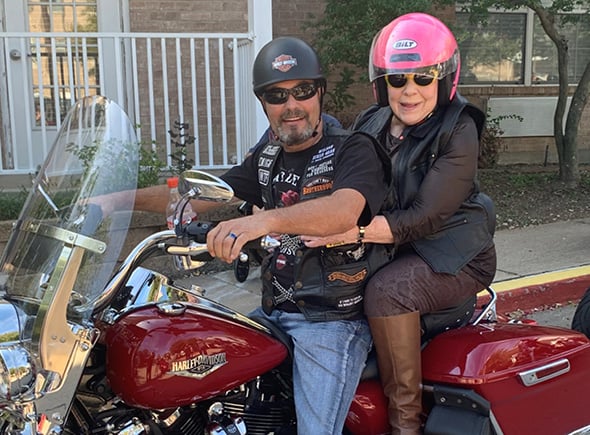 Making hopes and dreams come true
You're never too old to stop dreaming. Whether it's a long-forgotten wish, adventure thrill or just having the opportunity to experience a past joy all over again, we're always happy to help a resident cross an item off their bucket list. Some of our communities offer the Tree of Dreams program to help make these desires come true.
Learn more
Watch video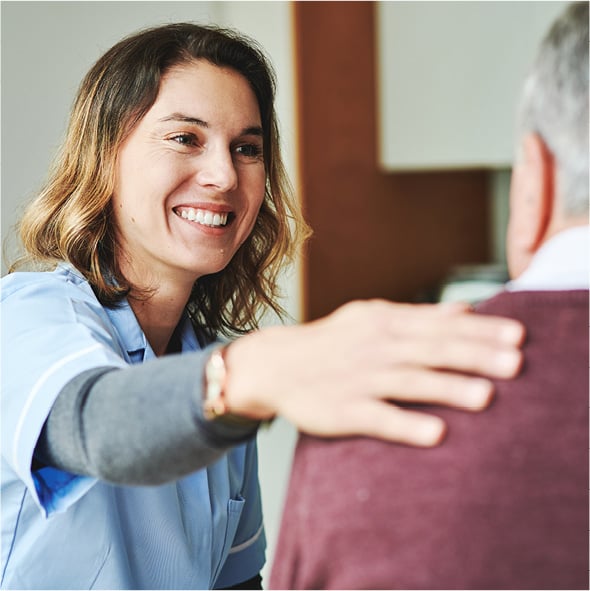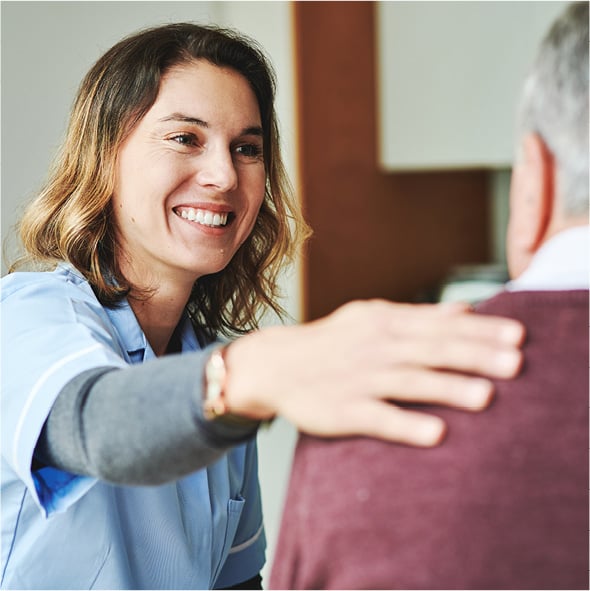 Convenient on-site therapy and rehabilitation services
We partner with leading wellness and therapy providers, such as Aegis Therapies and HealthPRO Heritage, to provide residents with the best care for their health right outside their front door. Whether it's preventive or restorative services, our residents love the convenience and comfort of on-site visits and programs.
Common services our communities may offer*:
Physical, speech and occupational therapy
Exercise classes for strength and independence
Balance improvement classes to reduce fall risk
Wellness programming for all ability levels
Recovery suites with state-of-the-art amenities and short-term support
24/7 access to a physician and/or dedicated nursing team
Podiatry, dentistry and other medical support
*Services vary by community
Resident health and safety
Find your joy here
Learn more about what we offer at our communities.