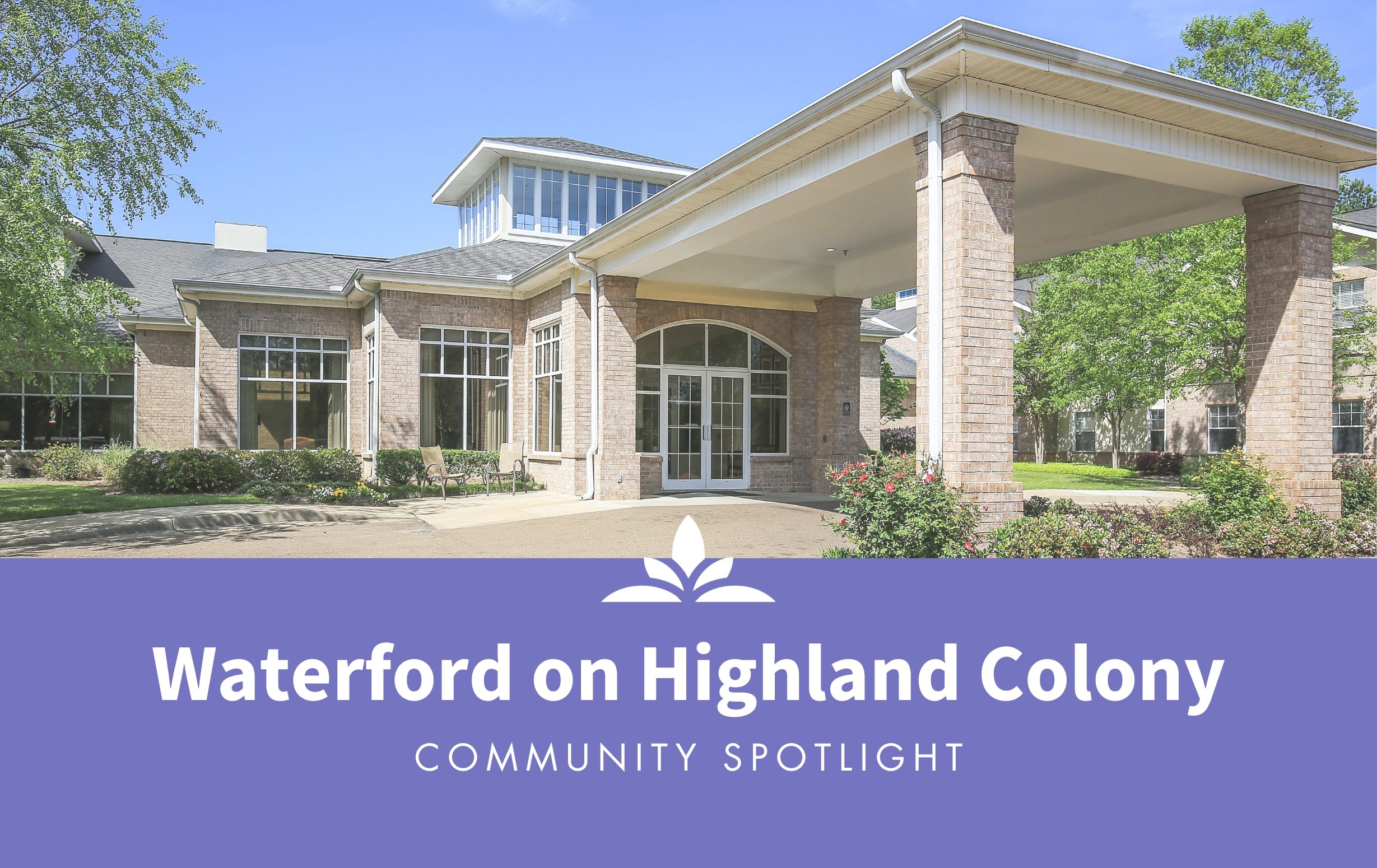 Location: Ridgeland, Mississippi
Services: Independent living and temporary stay
Fun fact: Two cats, Ollie and Frankie, have taken residence near the community lake. They are fed and much loved by residents and staff!
What makes our Ridgeland community special?
From outdoor activities to the finest restaurant-quality cuisine, The Waterford on Highland Colony offers a fun and safe environment for older adults to enjoy their retirement while surrounded by like-minded people.
"Not only do we have residents who have called The Waterford home for almost 20 years, but several have also been on board since the doors opened. Thanks to this continuity, new residents can be sure that all activities and processes get the stamp of approval from their peers," said Victoria Blankenship, executive director. "Additionally, by being part of our community, residents have access to staff members who have worked here for a long time, understand their unique needs and find immense value in and passion for working with seniors."
The passion for this work is earmarked in how the community leadership team prides themselves on trying new things. To continue adapting to resident needs and providing value, they constantly update the activity calendar, food menu, groups and clubs, ensuring that anything affecting how residents interact with each other and the community feels fresh, new and fun.
"Some initiatives are successful and some aren't, but it doesn't keep us from trying the next new thing," continued Blankenship.
Learn more about a community near you
Community services and amenities
Independence and support go hand-in-hand at this senior living community, ensuring that The Waterford residents enjoy the quality of life they deserve. "We give our residents the opportunity to enjoy this season of life," said Blankenship.
The Waterford on Highland Colony offers many services, amenities and safety features including:
Expansive courtyard with walking areas, gardens and a stocked lake
On-site beauty salon
Transportation around town
Newspaper delivery
Non-denominational church services
Grocery delivery
Restaurant-style dining
On-site fitness center
24-7 staffing
Emergency call pendants
Pull cords in apartments
"All of the cooking, cleaning, entertaining, yard maintenance, home maintenance and utilities are taken care of for our residents so they can find what lights them up and spend their time pursuing those passions," said Blankenship. "I always say we're like the cruise ship that never leaves port!"
Entertainment and activities for residents
Those who visit or live at The Waterford on Highland Colony note that it's a "resident-centric community" which offers a number of activities and clubs to keep people engaged and busy.
"We have a group of gospel singers and musicians who get together several evenings a week to sing and visit with each other in the lobby after work. We have a group of gamers who meet up for rounds of Dominoes, Canasta, Phase 10 and more. We also have a 'foodie' group that provides feedback and suggestions to make the community 'taste' more like home," said Blankenship. "You name it, we probably either have it or are willing to look into hosting it for you."
There are plenty of other activities for residents to enjoy, such as:
Happy hour (Wine Down Wednesday)
Monthly themed dinners
Exercise classes
Various committees (activity committee, garden committee and welcome committee)
Walking club
Bingo
Outside entertainment (pickleball, tennis, etc.)
Painting classes in the activity room
Card games in the game room
Quiet areas like the library to do a puzzle or read a book
Finding the best senior living community in Ridgeland
Our team of trusted advisors works closely with families to determine which senior living option is best for your unique needs. Curious how our process works? First, we meet to learn more about you and determine if we offer the type of care you need. From there, we make a recommendation about the appropriate level of care that would best support you and help set up tours at the respective facilities that meet your requirements.
If you're a senior or caregiver looking for independent living services for your loved one, consider touring The Waterford on Highland Colony. Schedule a tour here.
About our Community Spotlight senior living blog series
All of our Sonida Senior Living communities across the country have one goal in mind – providing quality, affordable senior housing and outstanding services while improving the quality of life of the seniors we serve. Our Community Spotlight blog series is here to help you get to know our communities better!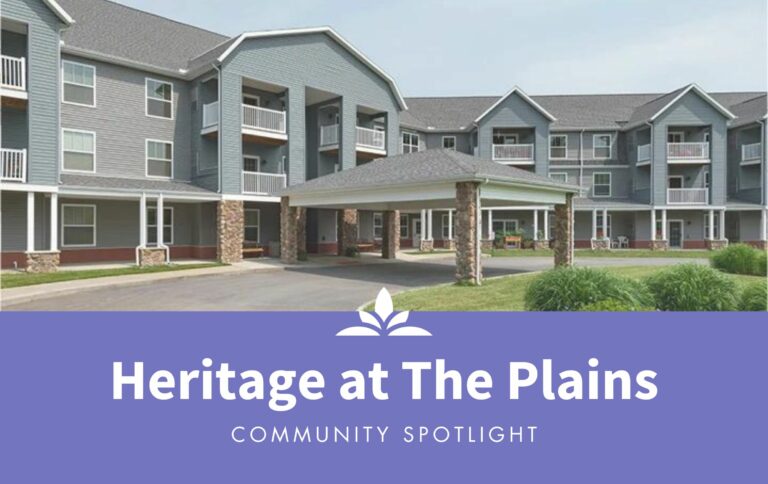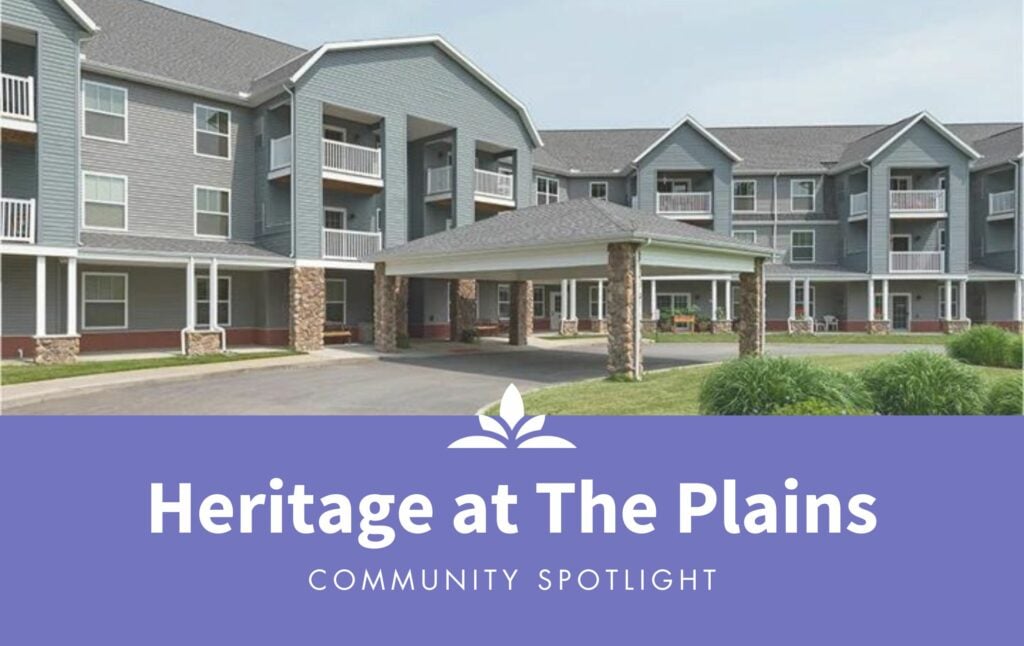 Senior Living Community Spotlight: Heritage at The Plains at Parish Homestead
Heritage at The Plains at Parish Homestead offers Oneonta seniors independent living, assisted living, memory care and respite services.
Read blog