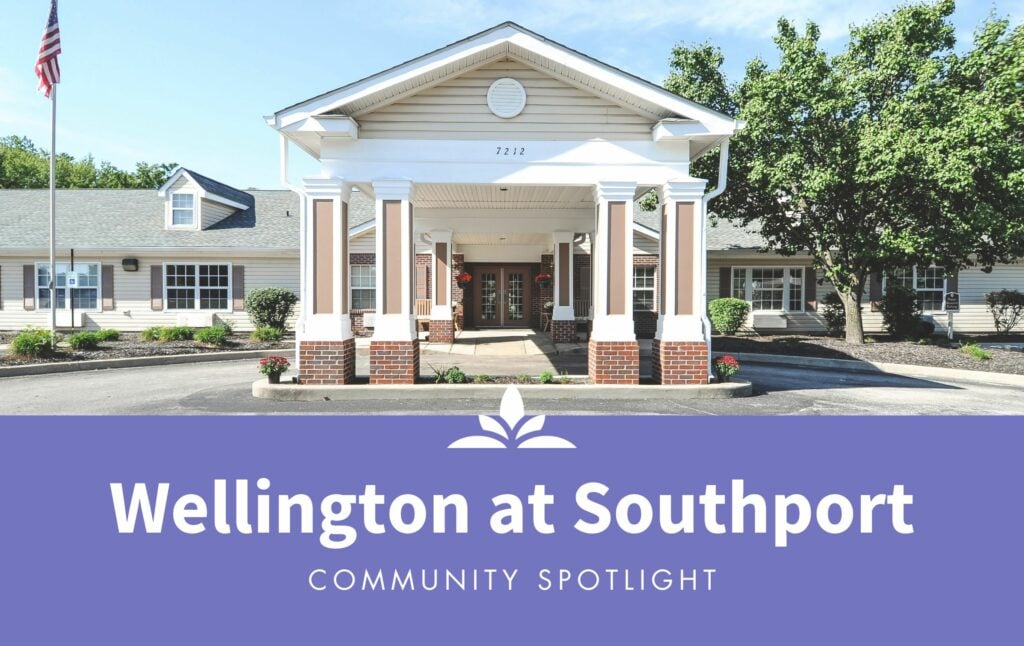 Location: Indianapolis, Indiana
Services: Assisted living, memory care
Fun fact: The Wellington at Southport used to be a hotel until it was turned into a senior living facility in 2008.
What makes our senior living community unique?
The dedicated team at The Wellington at Southport strives to make residents feel at home. The community has a tight-knit and family-oriented environment, making it easy for both family and residents to feel at home from the moment they arrive.
Located in the Linden Wood neighborhood, The Wellington at Southport features a private, centralized courtyard to enjoy the outdoors, a Magnolia Trails memory care program, private apartments with cable and 24-hour staffing for both assisted living and memory care residents.
Services and amenities offered at The Wellington
One of the most innovative and exciting services offered at the community is EnerG by Aegis Therapies. "This program focuses on identifying therapy needs for each individual resident and engaging them in therapeutic approaches that are fun and beneficial to their needs and wants," said the sales director.
Other services and amenities offered to residents include:
Weekly trips to the grocery store
Religious services every Sunday
Three meals a day
On-site beauty salon
Garden and walking path
Housekeeping and laundry services
Package delivery
On-site maintenance
Medication management
Assistance with dressing and showering
Visiting podiatry
Learn more about a community near you
Activities to keep seniors entertained
The community offers an array of monthly activities, including Euchre tournaments, movie nights, rummage sales and regular outings to different locations around the area, such as Garfield Park, the state fair and nearby shopping.
Residents can also participate in:
Bingo
Auctions to win prizes
Photo booths
Scenic drives
Pet therapy
Gardening
How do I find the best senior living community near me in Indianapolis?
Our team of trusted advisors can help you determine what level of care would be best for you or a loved one. First, we will meet with you to learn more about your unique needs. If we offer the type of care you need, we can then make a recommendation about the appropriate level of care and help set up tours as well.
If you're a senior or caregiver looking for assisted living or memory care services for your loved one, consider touring The Wellington at Southport. Schedule a tour here.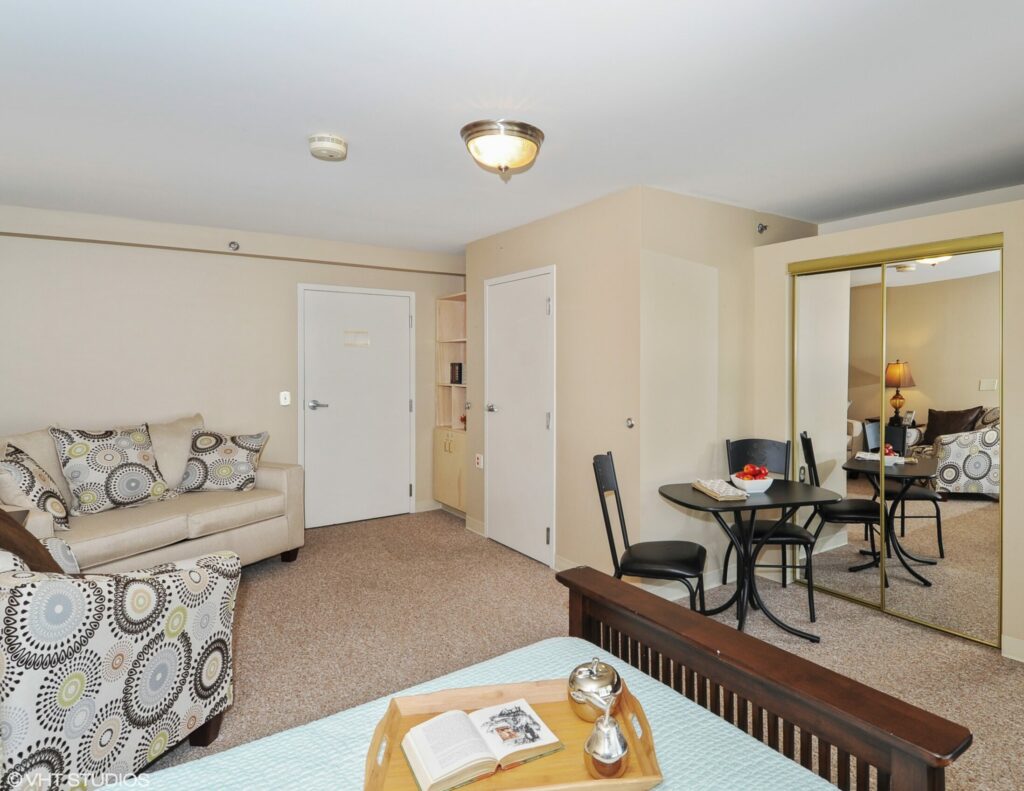 About our Community Spotlight senior living blog series
All of our Sonida Senior Living communities across the country have one goal in mind – providing quality, affordable senior housing and outstanding services while improving the quality of life of the seniors we serve. Our Community Spotlight blog series is here to help you get to know our communities better!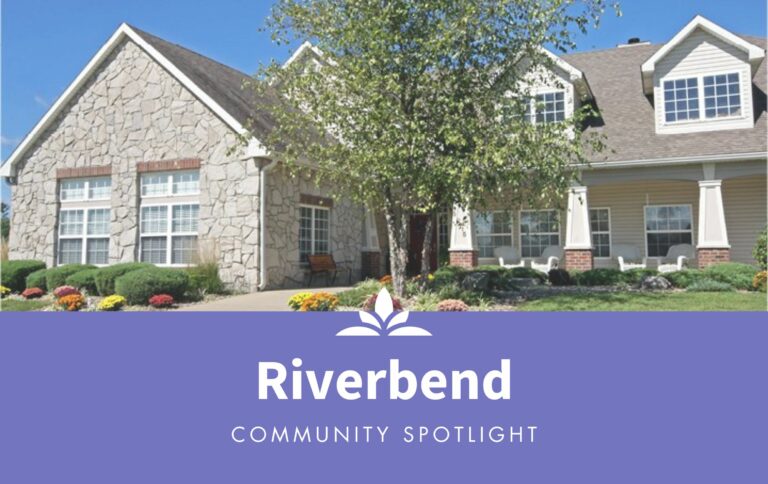 Senior Living Community Spotlight: Riverbend
With a dedicated team, including several long-tenured residents and employees, Riverbend in Jeffersonville, Indiana feels like home.
Read blog
Find a community
If you're a senior or caregiver looking for independent living, assisted living or memory care services for you or your loved one, contact us to schedule a tour or request information about a community near you.